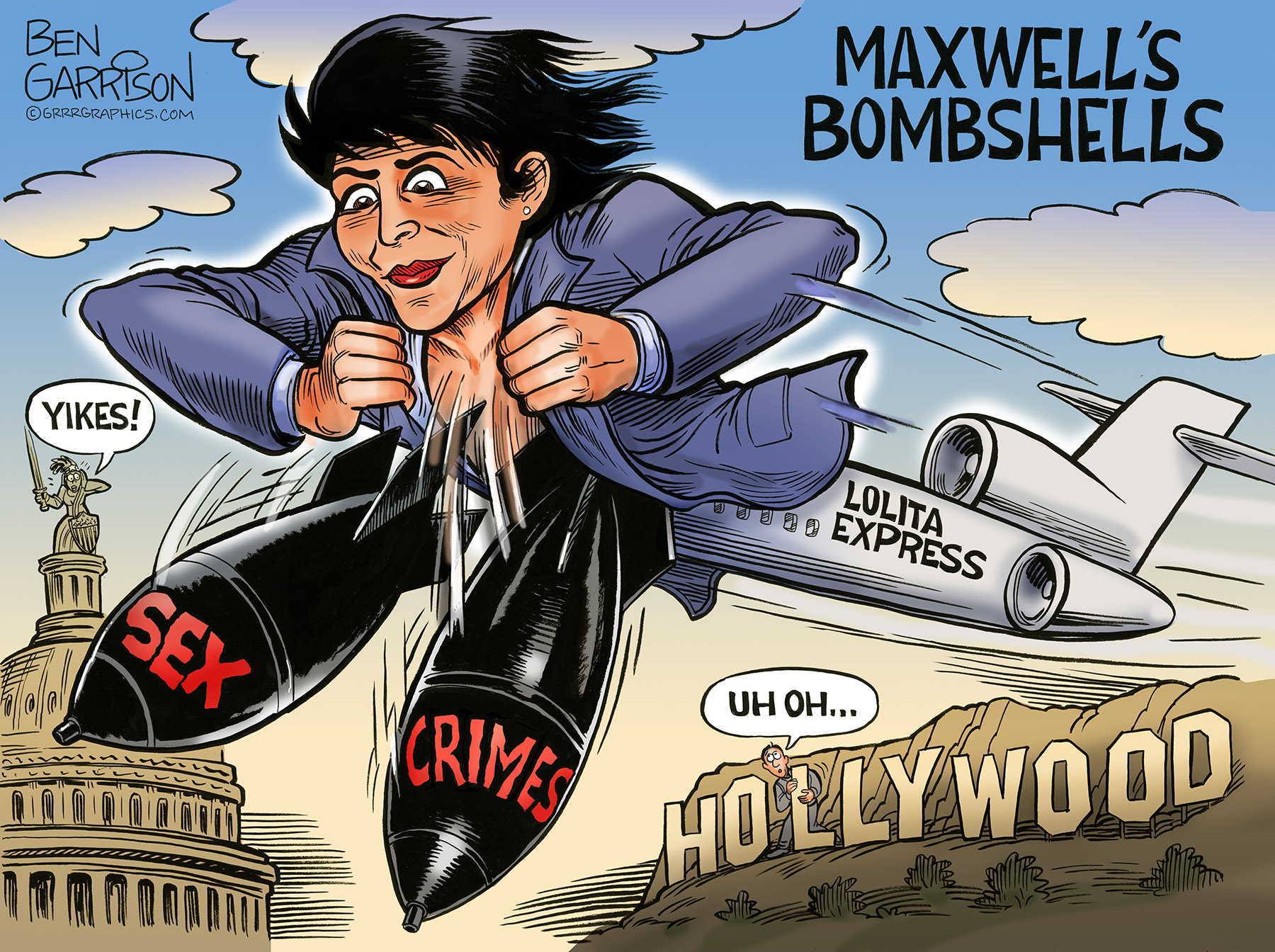 UPDATE Dec. 29th 2021:  Ghislaine Maxwell Found Guilty of 5 out of 6 charges
Original Post July 2020:
Ghislaine Maxwell Arrested
Ghislaine Maxwell is a sociopath. Jeffrey Epstein was also a sociopath.
Sociopaths feel no guilt and don't commit suicide. If Ghislaine commits suicide, we'll all know it was murder—just like Epstein's death was murder. Clearly there are elite forces that do not want her to spill the beans on their illegal sexual activities. She claimed she would not talk about Prince Andrew, so maybe she's safe if she avoids implicating the royal family. We would like to see her bare it all.
Follow Grrrgraphics on Telegram!
Many questions remain, however. What was she doing in a secluded luxury home on 156 acres in New Hampshire? She could have stayed in France and avoided extradition. She purchased her hideaway for only $1 million, when clearly it is worth much more. Who sold it to her?
Bombshells should drop, but I wouldn't be surprised if nothing is revealed. The powerful and connected (such as the Clintons) have a way of winning every time.
CHECK OUT BEN GARRISON NFTS CARTOONS AND FINE ART CLICK TO VIEW
Ghislaine's life is in danger and she should get things off her chest sooner than later.
—Ben Garrison
SUPPORT CARTOONS JOIN US AT SUBSCRIBESTAR!
PATRIOTS HELP PATRIOTS! STAY SAFE FOLKS AND KNOW THAT WE SHALL PREVAIL! 
Things are tough for everyone, if you have the means to send a donation please do, we are self funded- keep cartoons sustainable -Donate now at our Support Page or at our Pay Pal Me! Thank you!