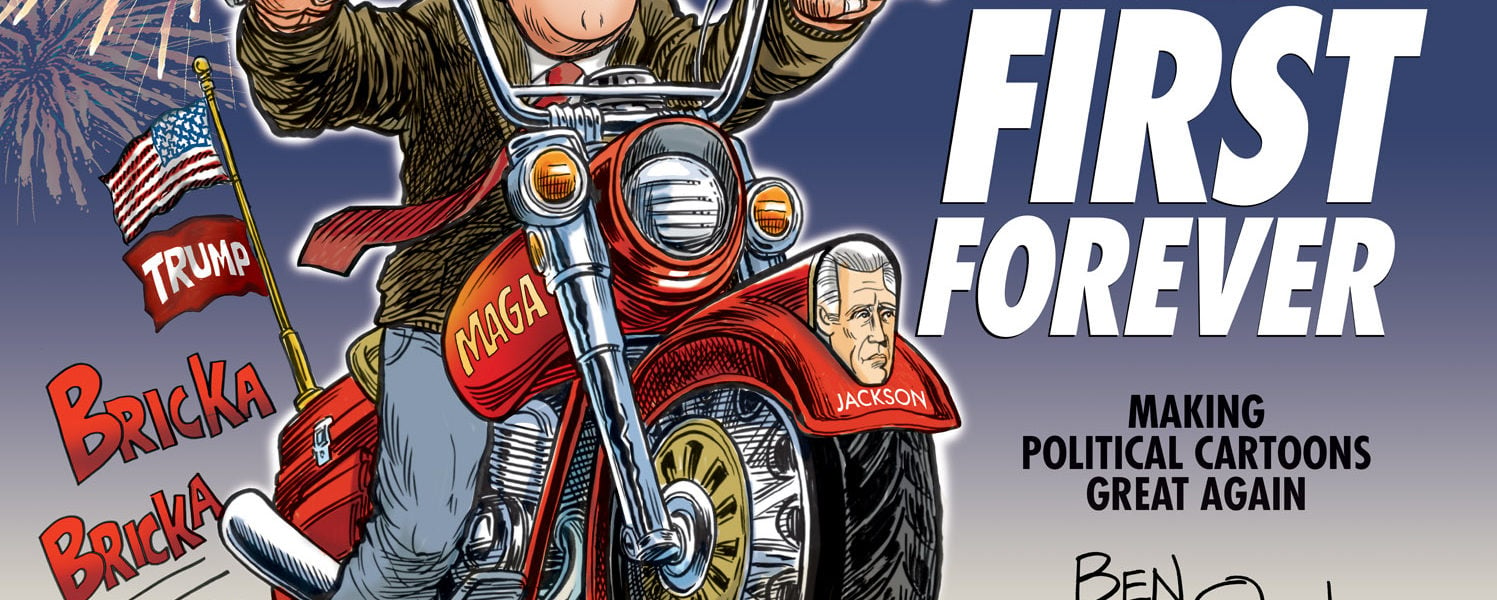 America First Forever Cartoon Book 2021
$49.99
Order Ben Garrison's New Cartoon Book: "America First Forever" now!
What is the America First Forever book?
"America First Forever" contains the most popular political cartoons drawn over the past 12 years by Ben Garrison and his wife Tina. "America First Forever" isn't like any book–it's THE book to own during this critical period of American history.
 

Why Order the America First Forever book today?
Due to supply chain issues, we are only offering 100 "American First Forever" books PER MONTH. This is so you can have your book as quickly as possible without any hiccups or complications. As such, it is wise to pre-order this book today before the big holiday crunch taxing the supply chain.
Why Own the America First Forever book?
 Own this book to add to your Ben Garrison book collection! If you haven't ever owned a Ben Garrison book, then now is the perfect time to start to support us, the country, your rights, and to FIGHT tyranny! Also, since these books are signed by the one and only Ben Garrison, this only means the book rises in value year after year. Owning this book is a perfect opportunity for collectors and investors! Don't miss out! Act now and pre-order today!
"America First Forever" makes a great gift for any freedom loving patriot. Order your copy today!
Signed by both Ben and Tina Garrison
8.5″ x 7″ (21.59 x 17.78 cm) 
Full Color on White paper
162 pages of cartoons 
Your purchase goes to support our country, the MAGA movement, and keeps GrrrGraphics online!
Also Available on Amazon Unsigned! Click to view!
Order yours today by clicking the "Add To Cart" button below. Order now.
UPDATE: WE ARE NO LONGER SHIPPING TO AUSTRALIA AND NEW ZEALAND BECAUSE OF SKYROCKETING SHIPPING RATES AND HAVE LIMITED INTERNATIONAL SHIPPING. WE CAN SHIP TO CANADA, UK, NORWAY, FRANCE AND GERMANY  THANK YOU FOR UNDERSTANDING. PLEASE CHOOSE LIMITED INTERNATIONAL SHIPPING RATE WHEN YOU CHECK OUT IF YOU ARE OUTSIDE USA
Copy and paste this URL into your WordPress site to embed
Copy and paste this code into your site to embed