Sale!
A very Special Christmas Gift for the patriot who wants a rare copy of the BIG BOOK OF CARTOONS!
Numbered and Signed- Book 666 
What is a BIG BOOK?

If you are new to us, the BIG BOOK is Ben's limited edition special HUGE book of cartoons that covers his entire career!

This book is an extremely rare collectors item–as only 1000 were printed. 

We estimate that this book will be worth 5X-10X the listing price in years to come.



The BIG BOOK comes with a custom Ben Garrison autograph and personal comment! Since this is a very special item,

it will be in extremely high demand–so first come first serve.



We also want to mention that Book #17 is owned by Donald Trump Jr. and book # 1000 is owned by General Flynn! Be apart of history–on the right side of history–and own this one of kind, rare, unique, and special book now.

Only 1000 were printed!
Invest in a piece of history from Ben Garrison, a world-renowned political cartoonist, by owning this once in a lifetime collection of cartoons presented in special "coffee table" style hardbound book! Over TEN YEARS of cartoons.
Book #17 is owned by Donald Trump Jr. and book # 1000 is owned by General Flynn!
Advertised as being "one of the best political cartoonists" in the world, Ben Garrison presents his best cartoons over ten years, making this not only a special book, but a must-own for any patriot who is looking for a premium, highly sought-after piece of history.
These are the last remaining copies. Be sure to order YOUR Big Book of Editorial Cartoons today, so you can own a piece of a historic era of American history.
Could these be worth many thousands down the road? Only time will tell…. Perfect for investors, patriots, and for fans of Ben and his cartoons!
Your purchase goes to raise awareness of  Government Corruption, Censorship of Americans.
Order yours today by clicking the "Add To Cart" button below. Just a few books left!!!
UPDATE: WE ARE NO LONGER SHIPPING TO AUSTRALIA AND NEW ZEALAND BECAUSE OF SKYROCKETING SHIPPING RATES AND HAVE LIMITED INTERNATIONAL SHIPPING. WE CAN SHIP TO CANADA, UK, NORWAY, FRANCE AND GERMANY  THANK YOU FOR UNDERSTANDING. PLEASE CHOOSE LIMITED INTERNATIONAL SHIPPING RATE WHEN YOU CHECK OUT IF YOU ARE OUTSIDE USA
1 in stock
Description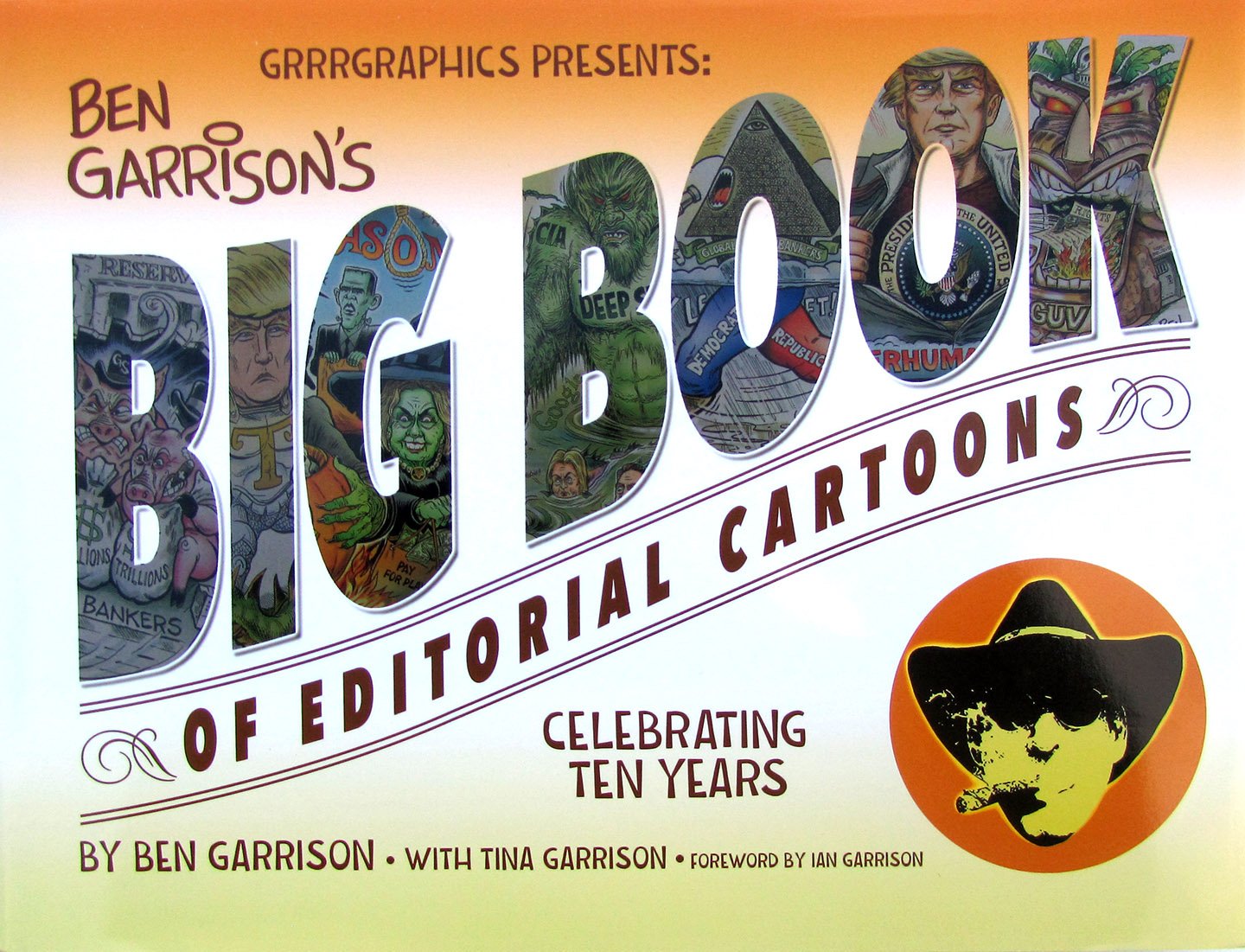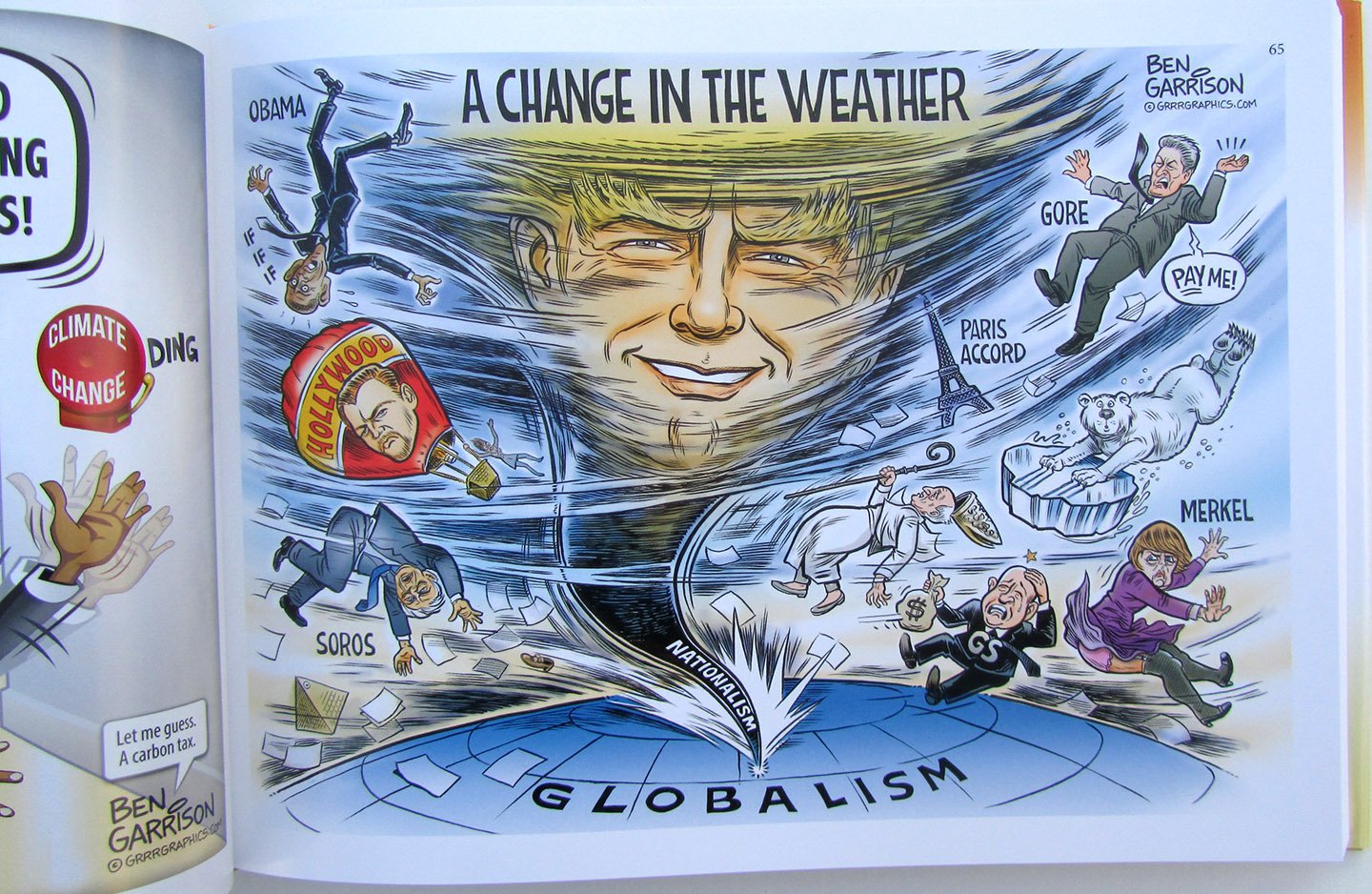 Signed and Numbered Copy of Ben Garrison's Big Book of  Editorial Cartoons
We Have Just a Few Books Left Out Of 1000 Printed!
Your purchase goes to raise awareness of Government Corruption, and Censorship of Americans.
Ben and Tina's Private Stock
Coffee table style Book
Hardcover/ Dustjacket 
Full color
9″ x 12″ landscape format
300 pages  5 pounds of cartoons!
Ten years of Ben Garrison cartoons 2009-2019
Historical collection of our times chronicled by Ben Garrison's cartoons