$999.00
WOW The Last of our PROMO BIG BOOKS- Signed by Ben and Tina- (Not numbered)
We are fundraising to keep our cartoons online and have to reluctantly sacrifice some of our private promo stock of BIG BOOKS we were planning on keeping.
Invest in a piece of history from Ben Garrison, a world-renowned political cartoonist, by owning this once in a lifetime collection of cartoons presented in special "coffee table" style hardbound book! Over TEN YEARS of cartoons.
Book #17 is owned by Donald Trump Jr. and book # 1000 is owned by General Flynn.
Advertised as being "the best political cartoonist" in the world, Ben Garrison presents his best cartoons over ten years, making this not only a special book, but a must-own for any patriot who is looking for a premium, highly sought-after piece of history.
These are the last remaining copies. Be sure to order YOUR Big Book of Editorial Cartoons today, so you can own a piece of a historic era of American history.
Could these be worth many thousands down the road? Only time will tell…. Perfect for investors, patriots, and for fans of Ben and his cartoons!
Added FREE gift: Big Book Sticker pack!
Order yours today by clicking the "Add To Cart" button below. Just ONE left…
Out of stock
Description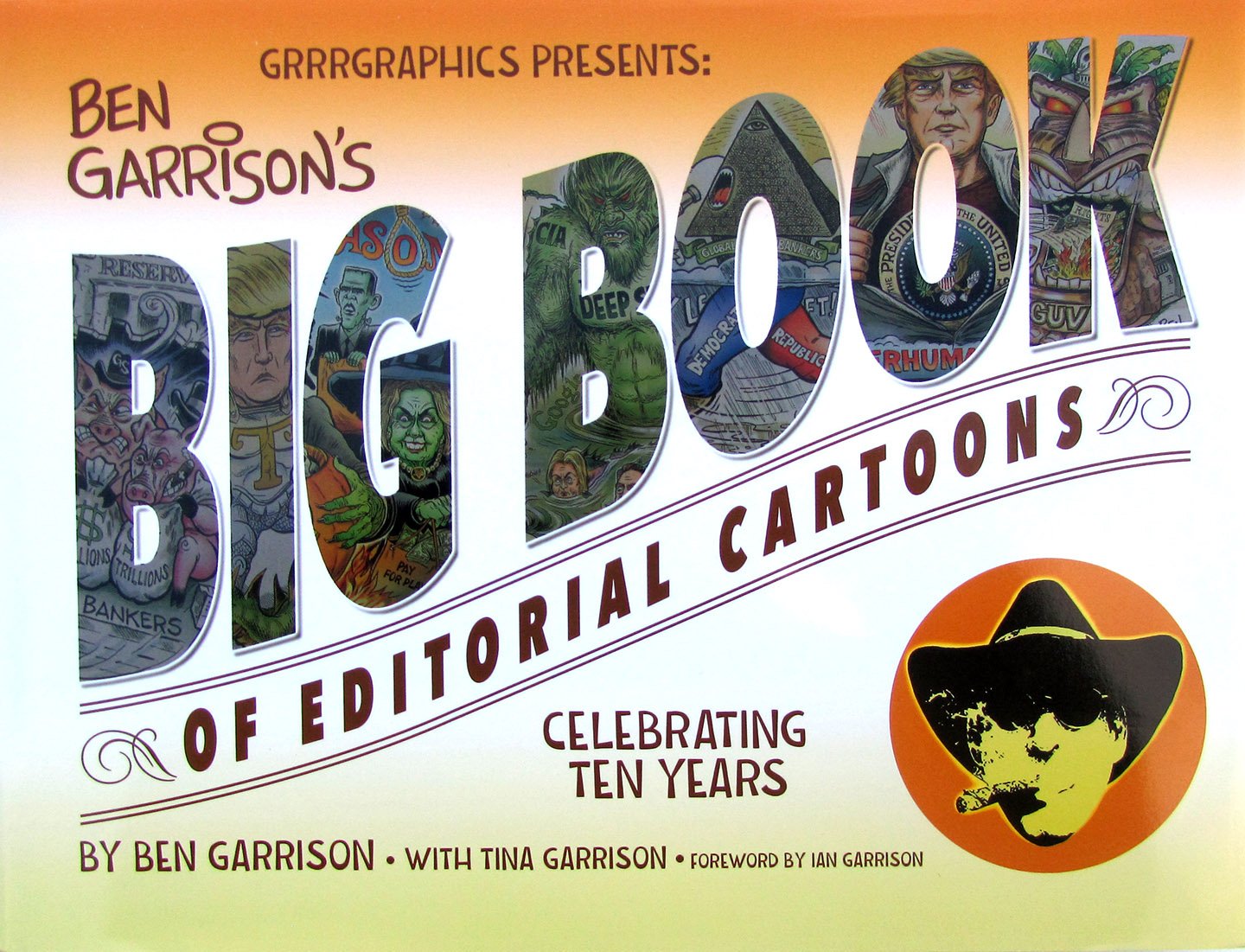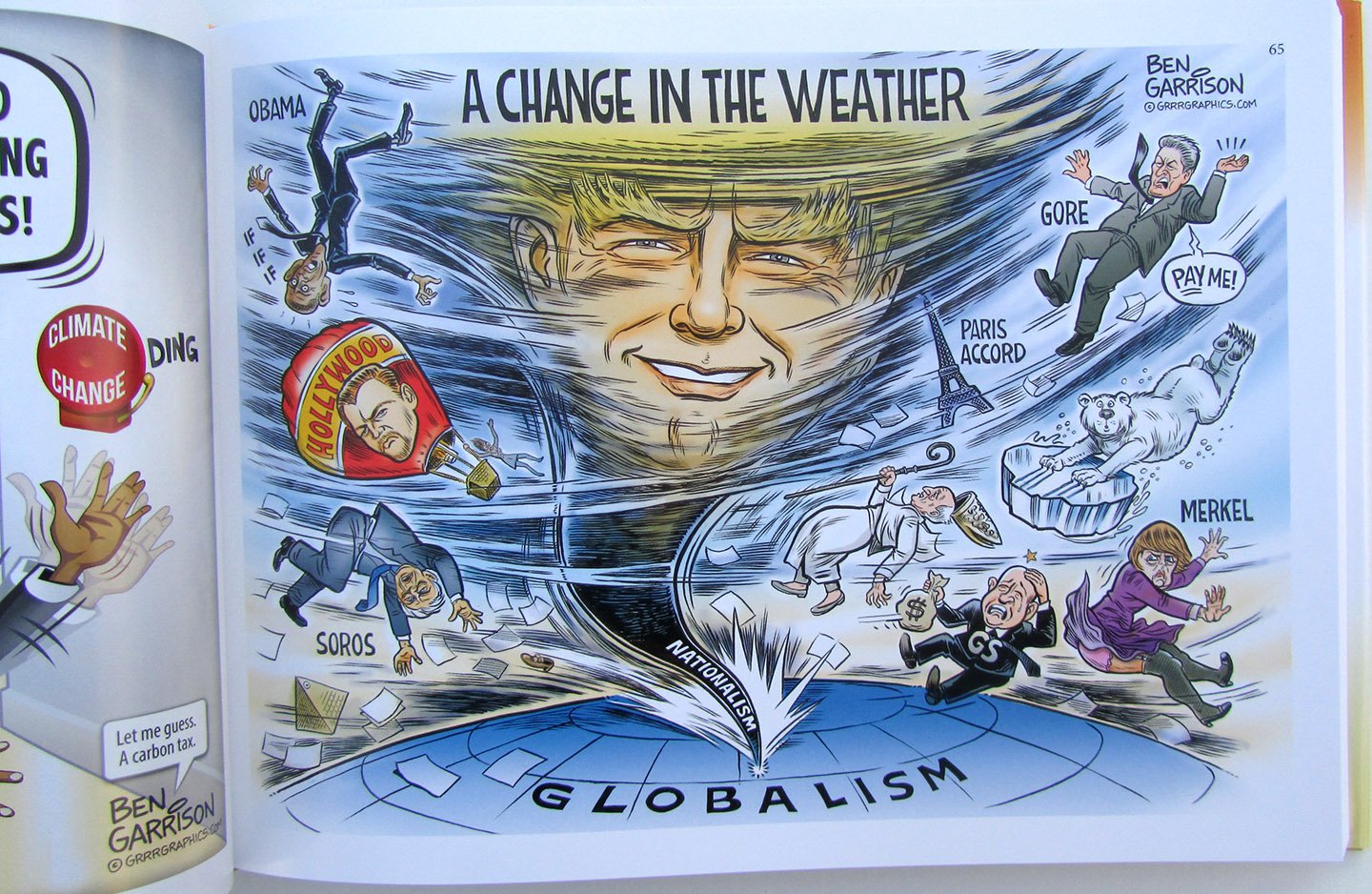 Signed Promo Copy of Ben Garrison's Big Book of  Editorial Cartoons
Ben and Tina's Private Stock
Coffee table style Book
Hardcover/ Dustjacket 
Full color
9″ x 12″ landscape format
300 pages  5 pounds of cartoons!
Ten years of Ben Garrison cartoons 2009-2019
Historical collection of our times chronicled by Ben Garrison's cartoons