$2,475.00
SOLD
"Indian Vision" oil on linen canvas, 16″ x 20″
Framed in rustic 100 year old stained barn wood
Paintings of Indian women are a staple of western art. You've never seen one done like this before. It captures delicate angles and colors while suggesting a flow and bond with the universe. The barn wood frame is lightly stained to complement the the warm color scheme.
WE ARE OFFERING BEN GARRISON FINE ART FOR THE FIRST TIME TO COLLECTORS AROUND THE WORLD. 
WILL THIS PAINTING BE WORTH HUNDREDS OF THOUSANDS DECADES LATER?
ONLY TIME WILL TELL….
INVEST IN A PAINTING DONE BY BEN GARRISON, A WORLD-FAMOUS POLITICAL CARTOONIST.
"INDIAN VISION" FRAMED IN RUSTIC WOOD FRAME.
OIL ON LINEN, 16″ X 20″ CANVAS SIZE.
CLICK ADD TO CART NOW AND OWN A PIECE OF BEN GARRISON'S FINE ART COLLECTION NOW
Out of stock
Description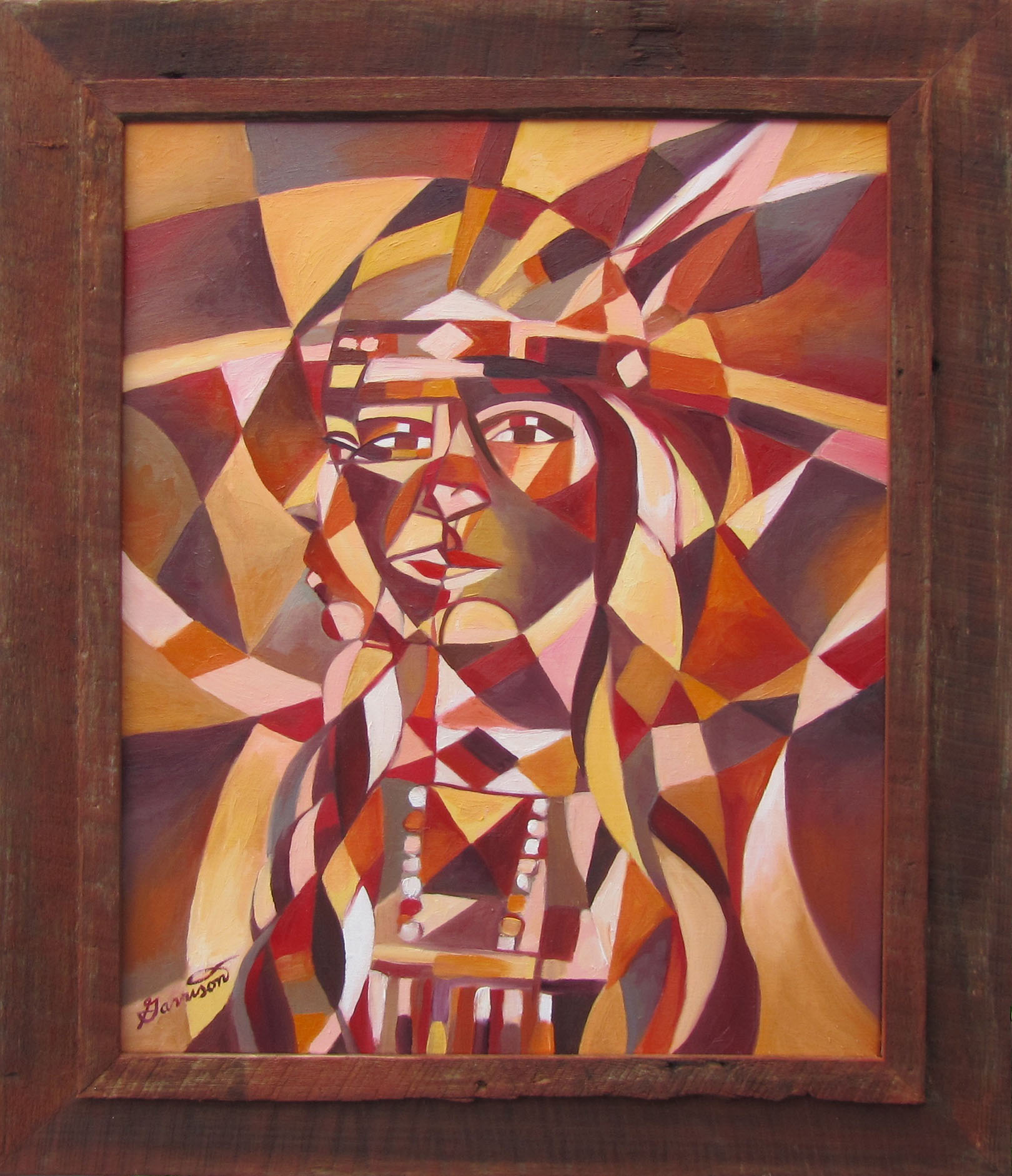 "Indian Vision" oil on linen canvas, 16″ x 20″
Framed in rustic 100 year old stained barn wood.