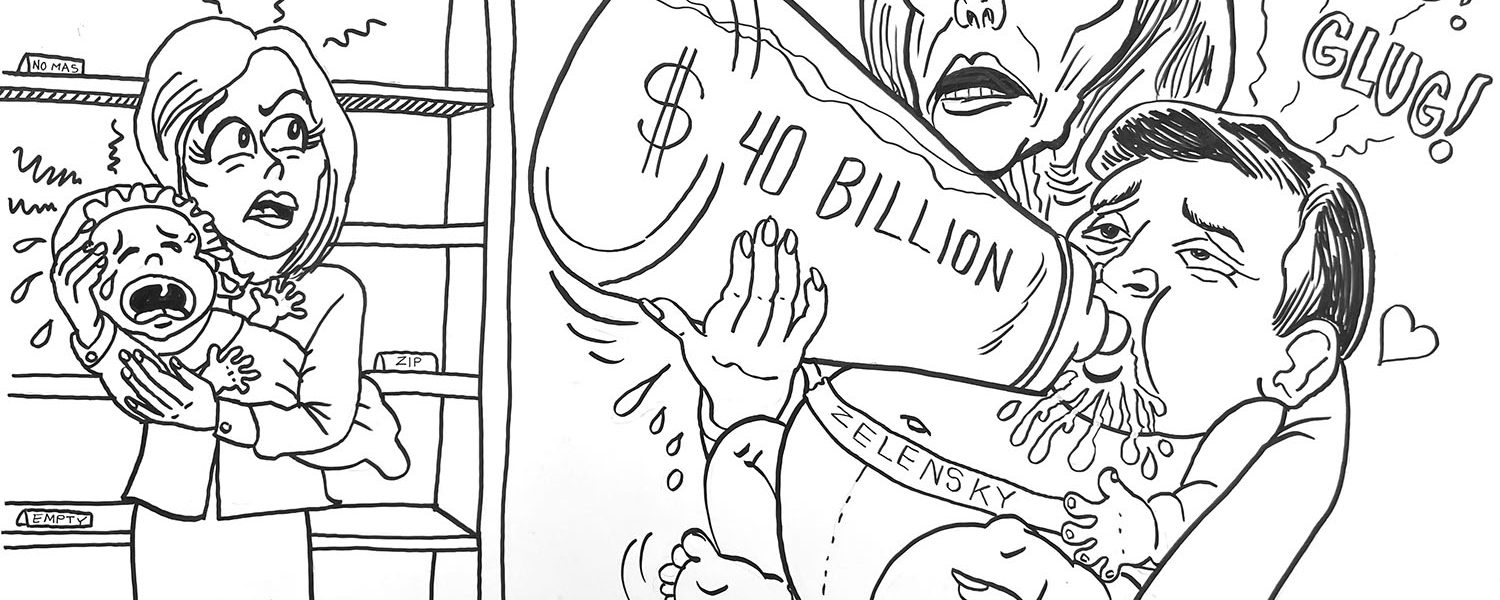 Pelosi's Fat Ukraine Baby Original Art
$390.00
"Pelosi's Fat Ukraine Baby"
Tina Toon ORIGINAL CARTOON.
ONLY ONE EXISTS IN THE WORLD
Tina Toon presents,
"Pelosi's Fat Ukraine Baby"
making this not only a special cartoon, but a must-own for any patriot who is looking for a premium, highly sought-after piece of history–and perfect for collectors interested in a savvy investment.
Just one exists in the entire world!
Could this be worth tens of thousands down the road? Only time will tell….
Your purchase goes to support our country, the MAGA movement, and  our REAL President- Donald Trump!
Order yours today by clicking the "Add To Cart" button below. 
Copy and paste this URL into your WordPress site to embed
Copy and paste this code into your site to embed