$899.00
SOLD   HISTORIC AUTHENTIC BEN GARRISON ORIGINAL CARTOON. "RIP Rush Limbaugh"
Rush Limbaugh was a part of American lives for over thirty years, millions tuned in every day to hear America's anchorman's take on the day's events.  Rush taught conservatism to millions of eager students with humor, truth and genuine love for the country.
He is irreplaceable.
Invest in a piece of history from Ben Garrison, a world-renowned political cartoonist, by owning this once in a lifetime collectors item depicting American history. 
ONLY ONE EXISTS IN THE WORLD Just like Rush Limbaugh
Shipping UPS for faster service!
Advertised as being "one of the best political cartoonists" in the world, Ben Garrison presents,
"RIP Rush Limbaugh "
making this not only a special cartoon, but a must-own for any patriot who is looking for a premium, highly sought-after piece of history–and perfect for collectors interested in a savvy investment.
Just one exists in the entire world–Ben Garrison Cartoons are in high demand.
Could this be worth tens of thousands down the road? Only time will tell….
Your purchase goes to support our country, the MAGA movement, and  our REAL President- Donald Trump!
Order yours today by clicking the "Add To Cart" button below. 
Out of stock
Description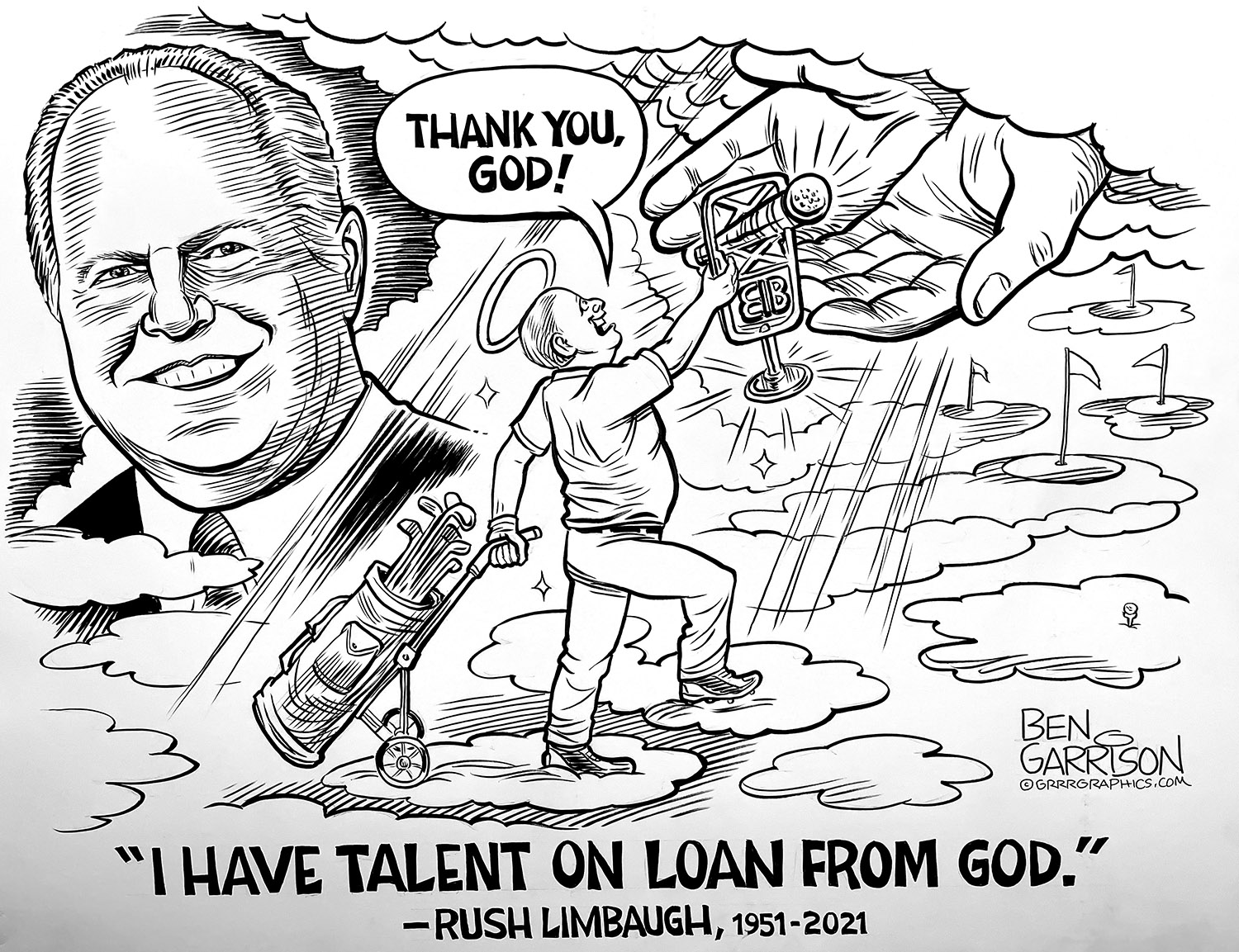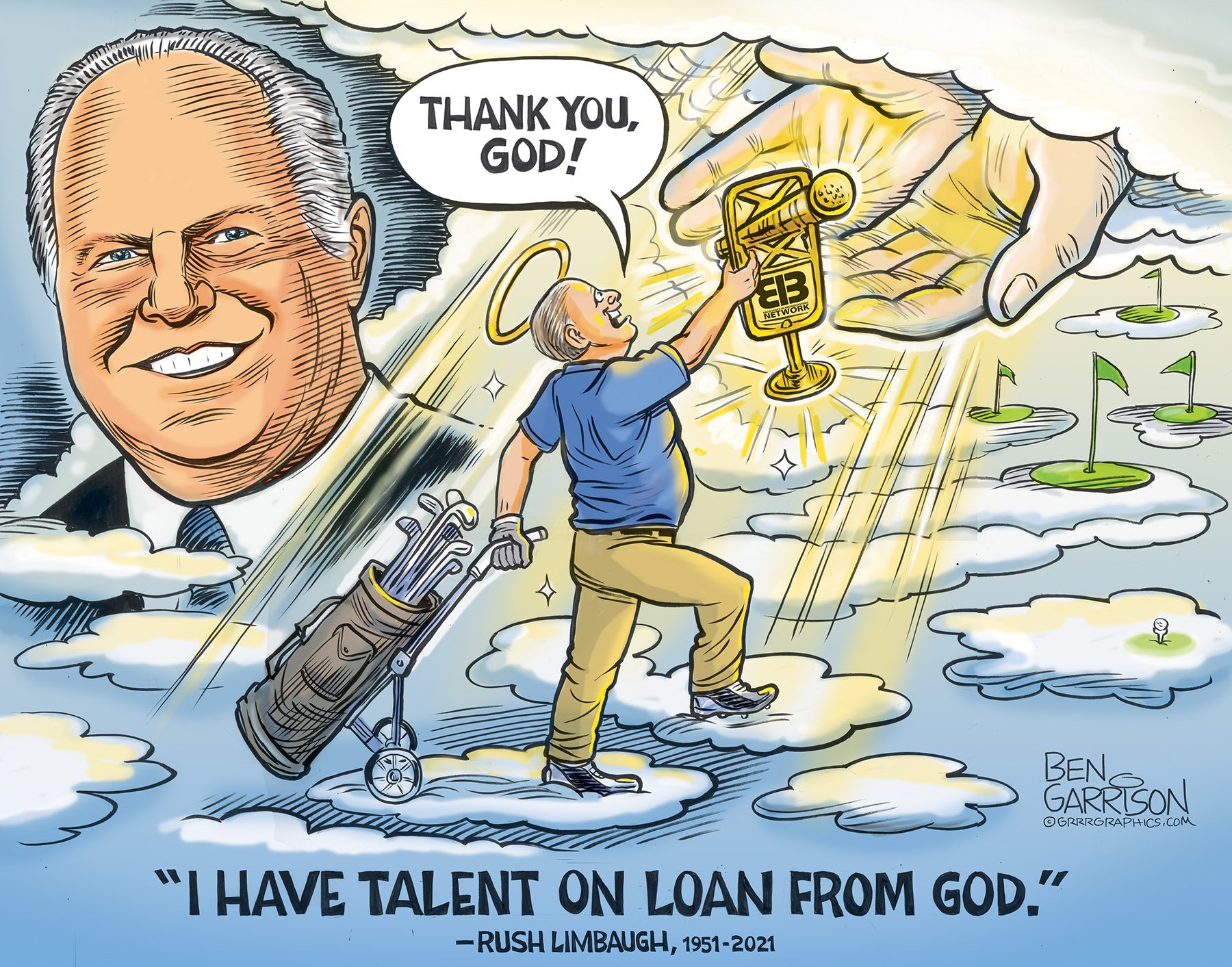 Meshing culture and American Politics in one of a kind Artwork
Size: 22″ tall by 30″ wide
Medium: Ink on smooth press bristol board
Certificate of Authenticity included
Bonus: Comes with Large signed color print!
Shipped Priority Mail in a large heavy duty mailer for protection
Original Art may have small differences from final published version which makes the original unique and more valuable!