$5,000.00
SOLD to a collector in Whitefish Montana
WE ARE OFFERING BEN GARRISON FINE ART FOR THE FIRST TIME TO COLLECTORS AROUND THE WORLD. 
WILL THIS PAINTING BE WORTH HUNDREDS OF THOUSANDS DECADES LATER?
ONLY TIME WILL TELL….
INVEST IN A PAINTING DONE BY BEN GARRISON, A WORLD-FAMOUS POLITICAL CARTOONIST.
"SIOUX WAR PARTY" FRAMED IN RUSTIC WOOD FRAME.
CLICK ADD TO CART NOW AND OWN A PIECE OF BEN GARRISON'S FINE ART COLLECTION NOW
FRAMED IN RUSTIC 100 YEAR OLD BARN WOOD.
Oil on linen, 48 x 36″ canvas size.
Shipping and Handling included in Price.
Out of stock
Description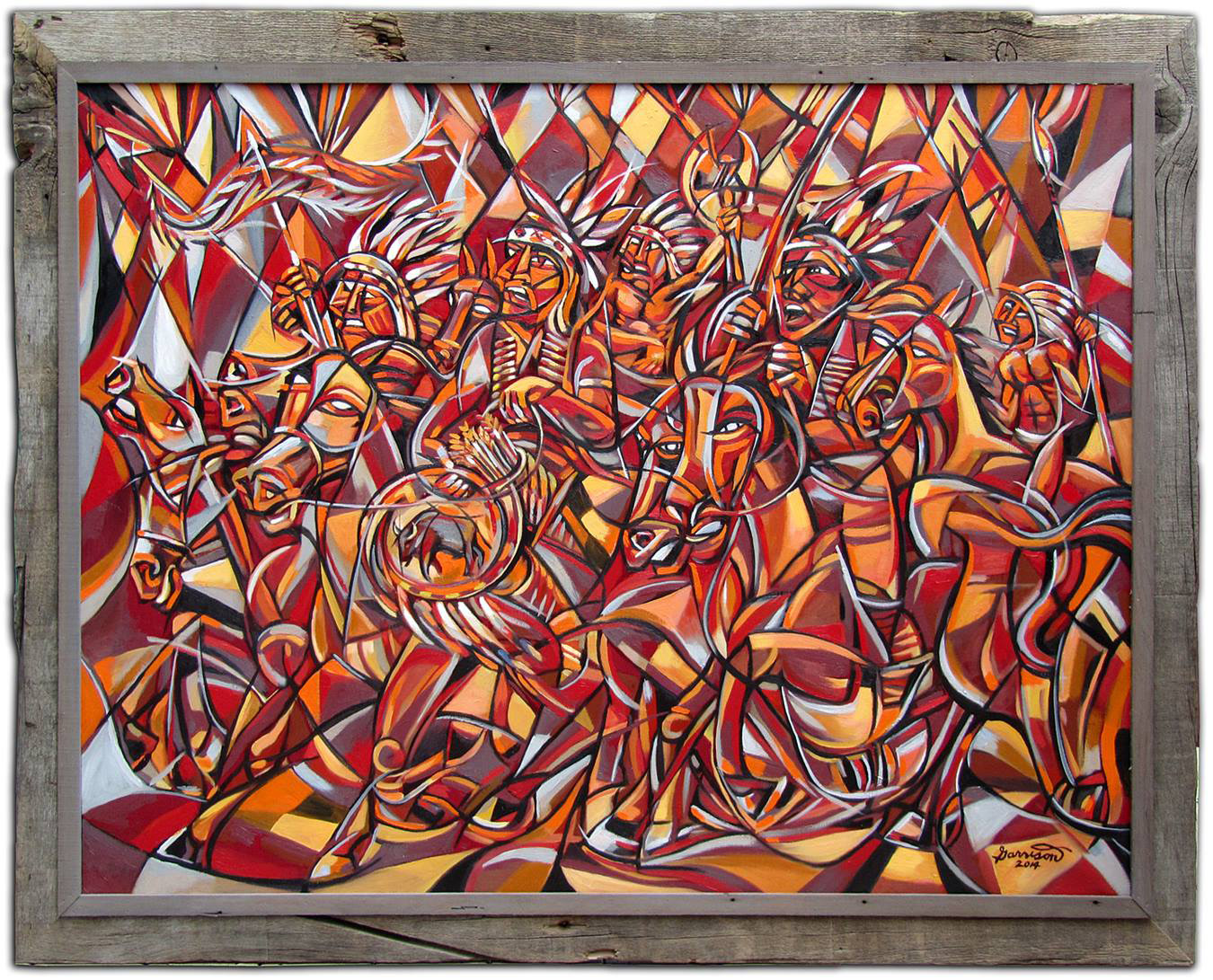 SOLD to a collector in Whitefish Montana