$39.99
Personally signed by the artist
11″ h x 17″ w  print on matt heavy weight paper
Shipped in a flat mailer
Description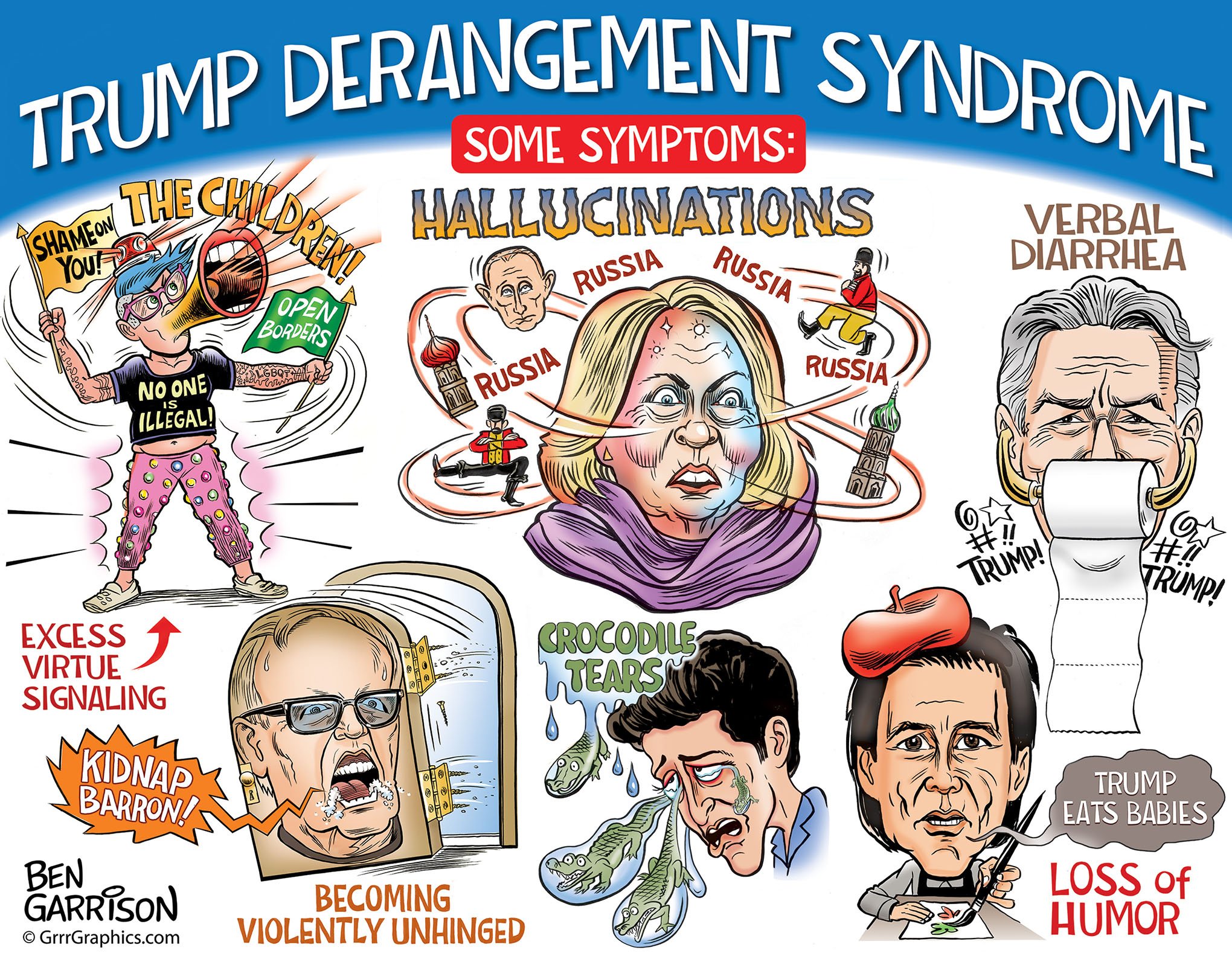 Trump Derangement Syndrome, otherwise known as "TDS," has become an epidemic among the left.
In their restless delirium, the carriers shriek out their hatred of President Trump. We've all been made well aware of their disease, which is widespread among Democrats, the corporate legacy media, Hollywood, and most disturbingly, security agencies such as the FBI. The Deep State has a deep case of TDS.
Earlier this week we witnessed a fresh outbreak. People come to our country illegally and they bring their children along while doing it. Naturally, those kids don't go to jail, but the fact they get separated has caused great outrage and bitter scolding from those afflicted with TDS. (Never mind Obama had the exact same policy).