$89.99
Create space for self published books has a shipping delay of 2 to 3 weeks- we have 2 big orders of books arriving in early June. Hopefully the publishing delay will be resolved soon.
"The Ultimate MAGA Bundle!"
A Deplorable Gift for MAGA Patriots!! Perfect for your close patriot, family or friend.
Our two most popular cartoon books in one bundle: "The 2016 Election Collection" cartoon book and the "Lock Them Up!" cartoon nook!
Added FREE gift: LOCK THEM UP STICKER
Own hundreds of your favorite cartoons…. and SIGNED by the one and only Ben Garrison himself, adding priceless value to these collectors items down the road…
Over 250 pages of cartoons!
Your purchase goes to support our country, the MAGA movement, and President Trump!
Order yours today by clicking the "Add To Cart" button below. Order now before sold out!
14 in stock (can be backordered)
Description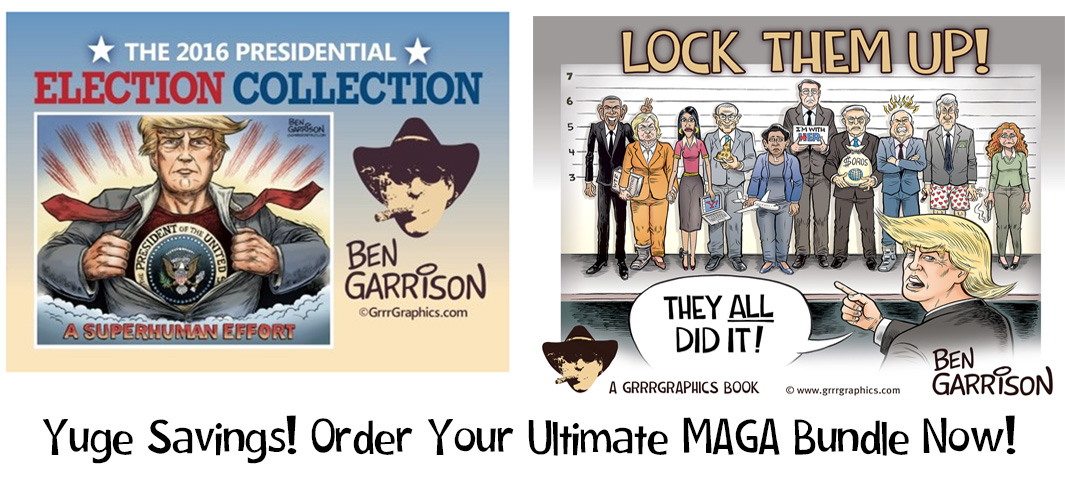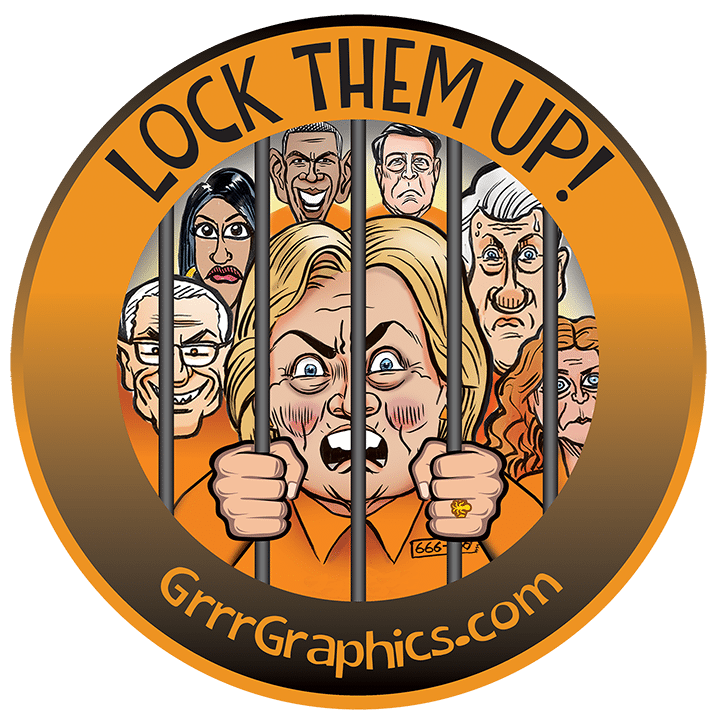 SIGNED Election Collection Book: 
Book includes all  cartoons drawn during the 2016 election. The book has 114 cartoons plus six cartoons that have never been released to the public.
Product Details
Paperback​
142 pages
Full Color
Trim size 8.25″ x 6″
Language English
Publication Date March 4, 2017
SIGNED LOCK THEM UP Book
Product Details
Paperback​
140 pages
Full Color
Trim size 8.5″ x 7″
Language English
Publication Date May 16, 2018