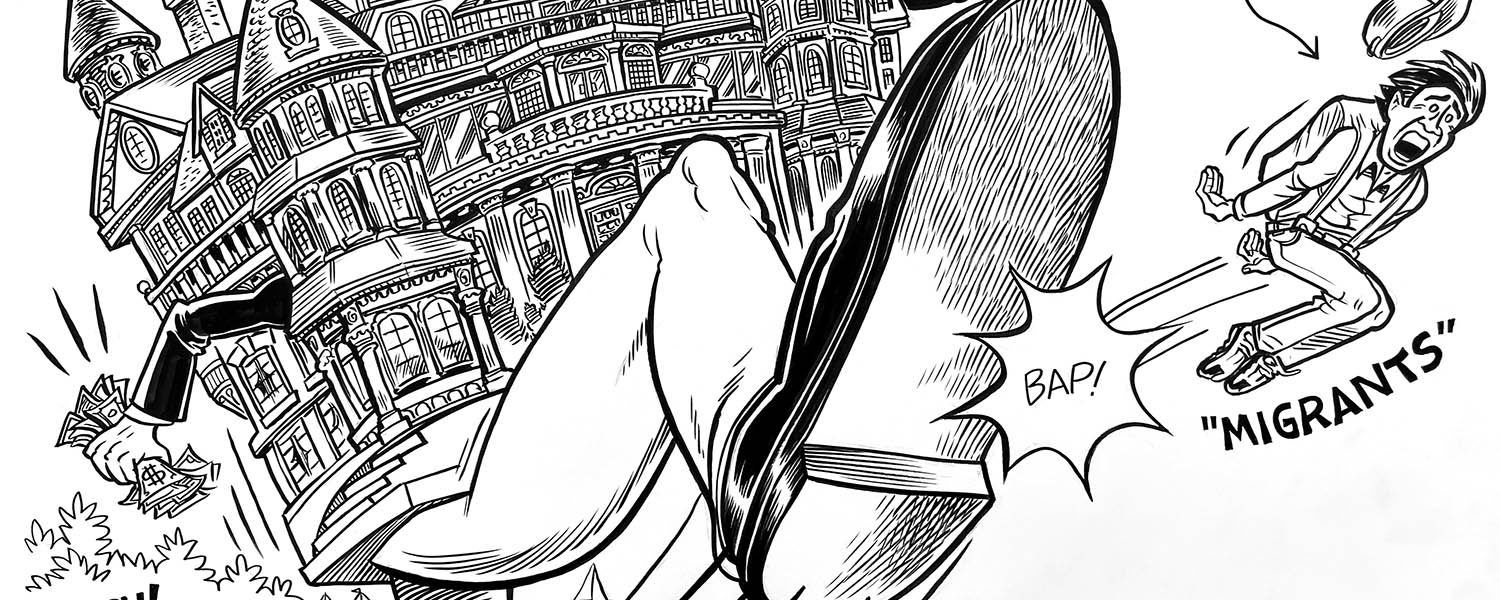 Voted Off The Island Original Art
$599.00
Available for patriots only, a one of a kind art collectable, a Ben Garrison original cartoon.
This amazing artwork is an extremely valuable collectors item which could/will be worth thousands in the future. The cartoon is a visual  snapshot of this moment of history, which could very well end up in history books depicting America's current fight against tyranny and globalists.
This is the original art of Ben Garrison's
"Martha's Vineyard Voted Off The Island"
an authentic one of a kind original of the cartoon, only one exists in the entire world.
Your investment goes to support our country, our patriot family, your rights and freedoms, and of course, GrrrGraphics.
Thank you for your support.
Order yours today by clicking the "Add To Cart" button below. 
Copy and paste this URL into your WordPress site to embed
Copy and paste this code into your site to embed