Description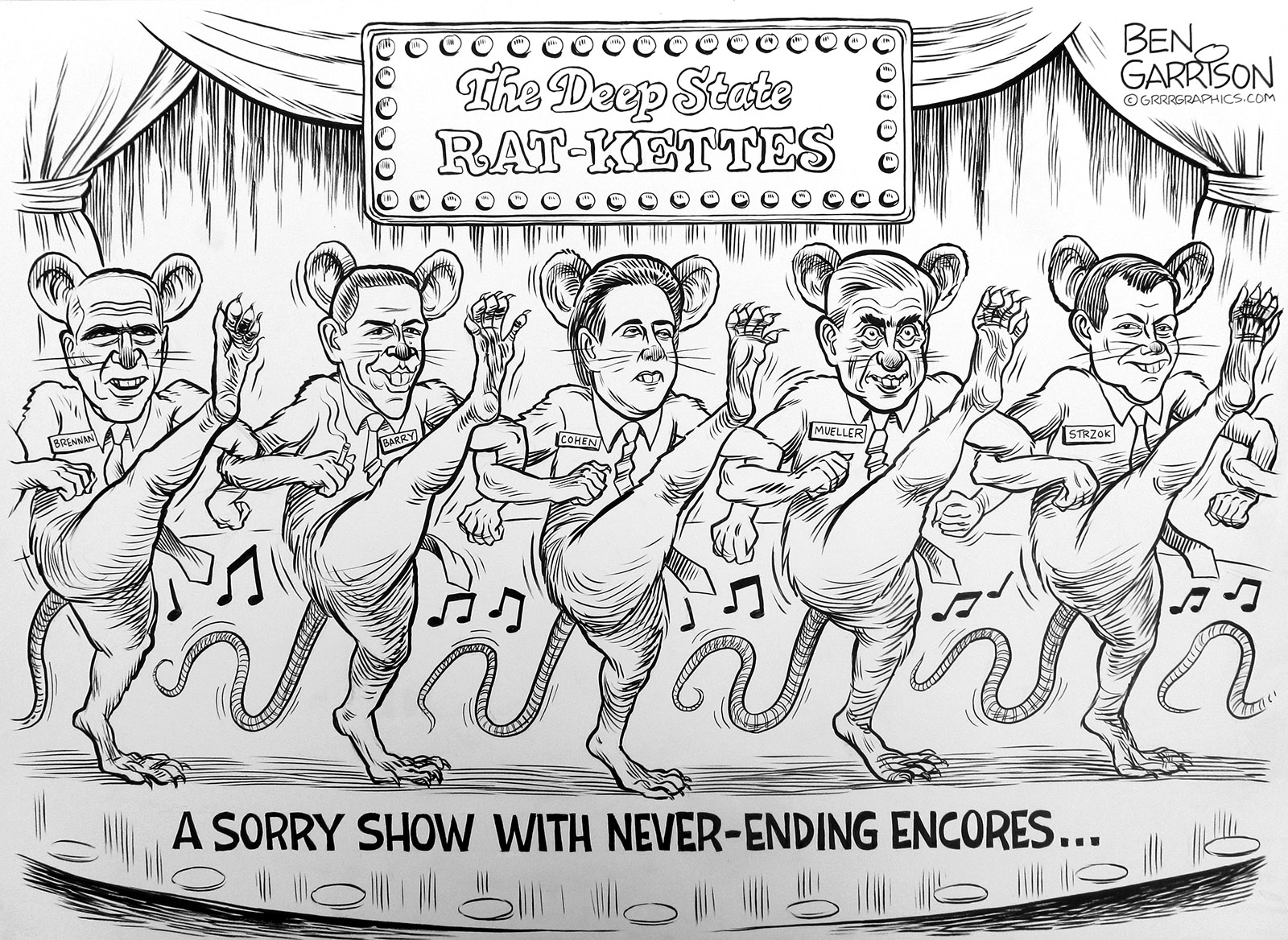 Size: 30″ wide by 22″ tall
Medium: Ink on smooth press bristol board
Certificate of Authenticity included
Bonus: Comes with signed color print!
Shipped Priority Mail in a large heavy duty mailer for protection
Original Art may have small differences from final published version which makes the original unique and more valuable!
ABOUT:
"You dirty, yellow-bellied, Rat.." James Cagney famously said in the 1932 classic movie "Taxi', an iconic phrase that could be applied to the Deep State today.
The failing New York Times released a conversation secretly taped between Trump's former lawyer Michael Cohen and Donald Trump.
They were discussing a payment to a former playboy bunny during the lead up to the 2016 election.
The Left has seized this latest assault on the President as the event that will bring down the Trump Presidency.
They are wrong once again. They do not understand that every MSM hysterical attack on Trump only inoculates him from the next attack and makes his bond with his base even stronger.
The Deep State dancing "Rat-kettes" keep the Get Trump show going with endless encores.
They don't understand the audience has left the theater and the only participants left are the Fake News Crisis vendors selling their stale popcorn and the brainwashed radical Left furiously clapping screaming " THIS time we will push Trump out of office!"
The American people understand this and are excited to vote in the midterms. As for the Democrats, all they have is "Impeach Trump"- Give back our "crumbs" (as Pelosi famously called the Trump Tax cuts) and "Abolish Ice"
Red Wave Rising 2018
GrrrTeam