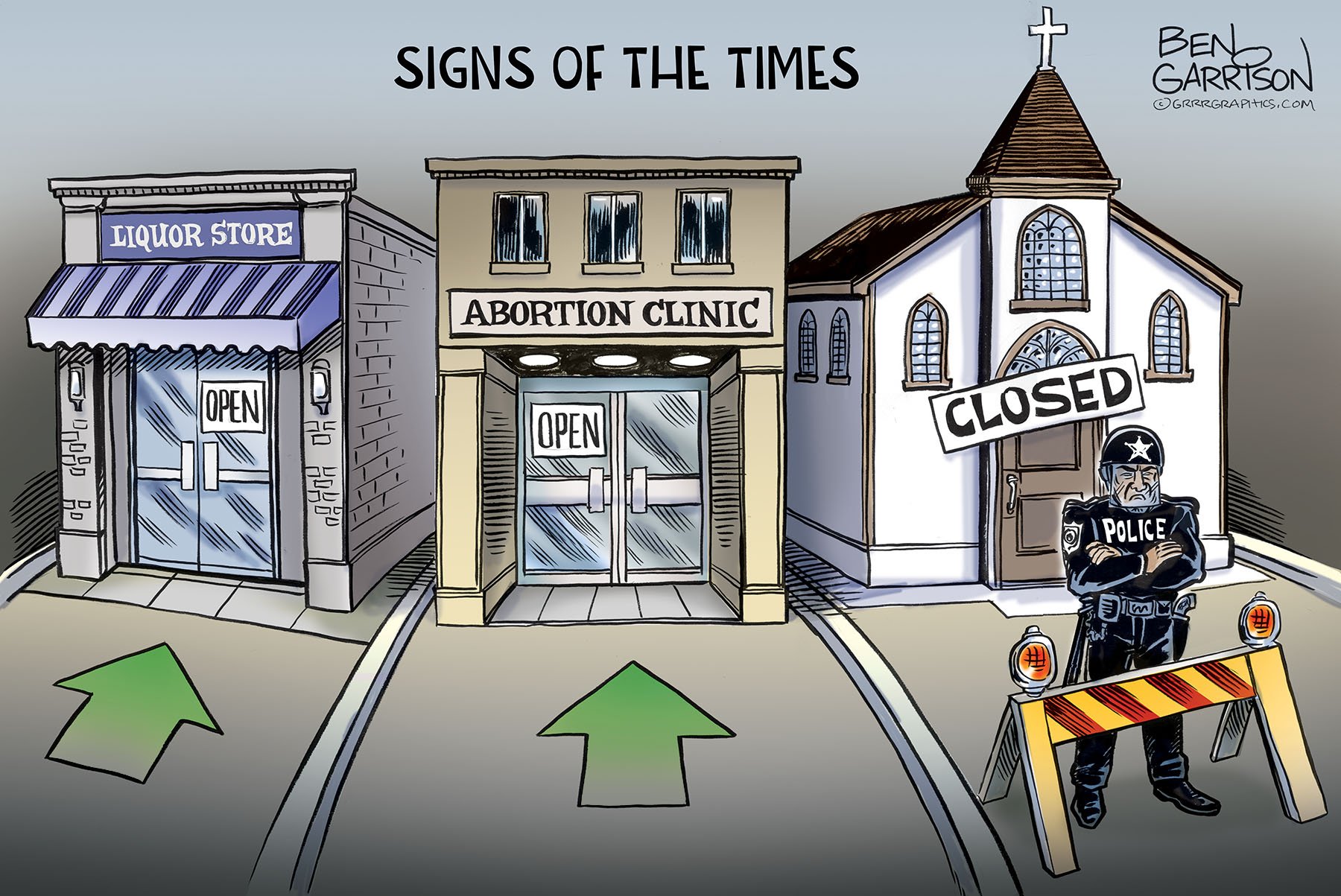 When Will Freedom Break out?
Alexandria Ocasio Cortez, the outspoken socialist, referred to Christianity as a 'ridiculous superstition."
The Democrats have become the socialist party. They have become the anti-Christian party. Bernie Sanders constantly railed against 'religious bigotry." He was referring to Christianity, because many Christians do not like transvestites in demonic garb making sexual advances toward children at public libraries. Christians do not like abortion. The Democrats love abortion with an almost religious fervor. They worship it. They want to harass anyone who disagrees with them.
That's what the police have been doing to churchgoers during this scamdemic. We have seen pastors and churchgoers getting arrested and fined. It's an outrage. Social distancing is merely a recommendation from corrupt medical 'authorities' such as Dr. Fauci. It's not the law. The Constitution trumps their recommendations and We The People have a right to freely travel. We have a right to assemble. The police are violating their oath to the Constitution by carrying out illegal mandates from tyrants.
SUPPORT CARTOONS WITH A MONTHLY DONATION AT PATREON OR SUBSCRIBESTAR– WE DRAW FOR YOU!
Police need to stop enforcing such unlawful orders. They need to stop harassing Christians on behalf of the globalist medical tyrants. After all, globalism is just another form of socialism. The elite want complete obedience to global government rule. They want people to be dependent on government and God interferes with that. The Illuminati want everyone around the globe to worship Big Brother government—not God. They want a one-world religion and it's not Christianity.
Separation of church and state is a wise thing, but when the state separates the religious from their churches, it's a very dangerous thing.
—Ben Garrison
We are fundraising for this month as we must move from our current rental. We are sacrificing some of our BIG BOOK stock we were keeping for our family. If you missed out on the BIG BOOK last year we have 3 available. Rare collectors item!
Book 17 is owned by Donald Trump Jr. and book 1000 is owned by General Flynn!  We have promo books signed by both Ben and Tina, they are not numbered. If you are interested please click here
PATRIOTS HELP PATRIOTS! STAY SAFE FOLKS AND KNOW THAT WE SHALL PREVAIL! 
Things are tough for everyone, if you have the means to send a donation please do, we are self funded- keep cartoons sustainable -Donate now at our Support Page or at our Pay Pal Me! Thank you!
Note: We are an Amazon Associate. Your purchases on Amazon via our links will support Ben and Tina's cartoons- At no extra cost to you! Please click and send some love! 
Amazon Home Page