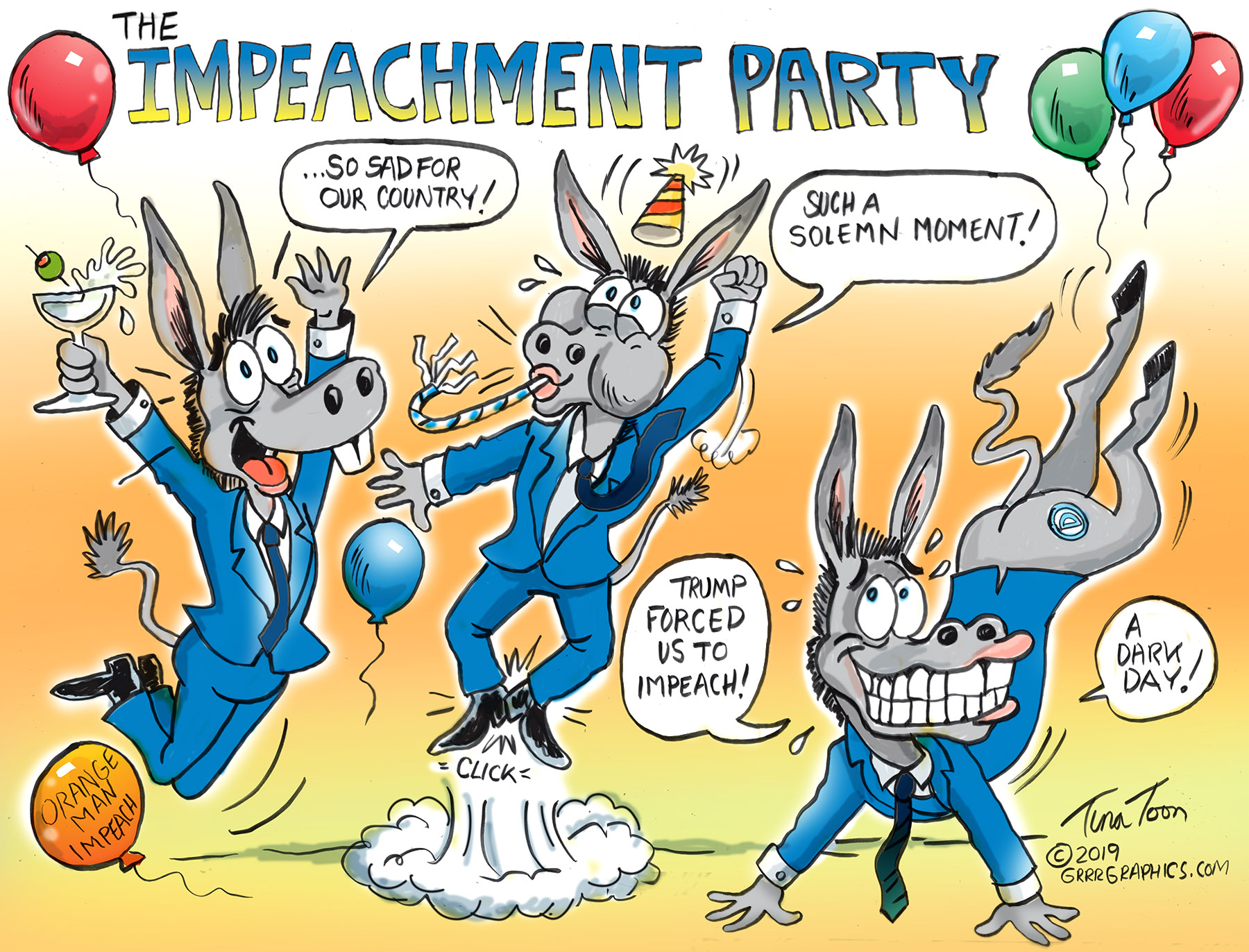 "The Solemn Democrats"
The Democrat Party reluctantly called for the impeachment of Donald Trump. With collectivist heavy hearts, they each made very similar speeches that detailed how the president abused his power. They all frequently used the words 'our solemn duty.'
Sure, Trump may have claimed he was merely carrying out his sworn duty to prevent corruption and everyone knows he broke no law. Still, the Democrats had to do something. So they did. They voted for impeachment with tears in their eyes and a dirge in their somber hearts.
Nancy Pelosi has a great love for President Trump—we know this because she angrily told us. She donned a black outfit and mourned the fact that she had to lead the impeachment of a lawfully-elected president. Her resolve and laudable character were on display. Americans should be proud of her conduct. After all, she knows better than millions of voters. In her wisdom she led her fellow Democrats to do the right thing despite their strong anti-impeachment bias.
The Democrats cast their solemn votes in spite of their reluctance. It was a dark day for all Americans, but they had to do it. They did it for the children.
—The GrrrTeam
Announcing Limited edition signed and numbered large prints!  Our most viral cartoons 24 w x 18 h printed in full color on heavy mat paper! Only 100 will be printed! Order yours today