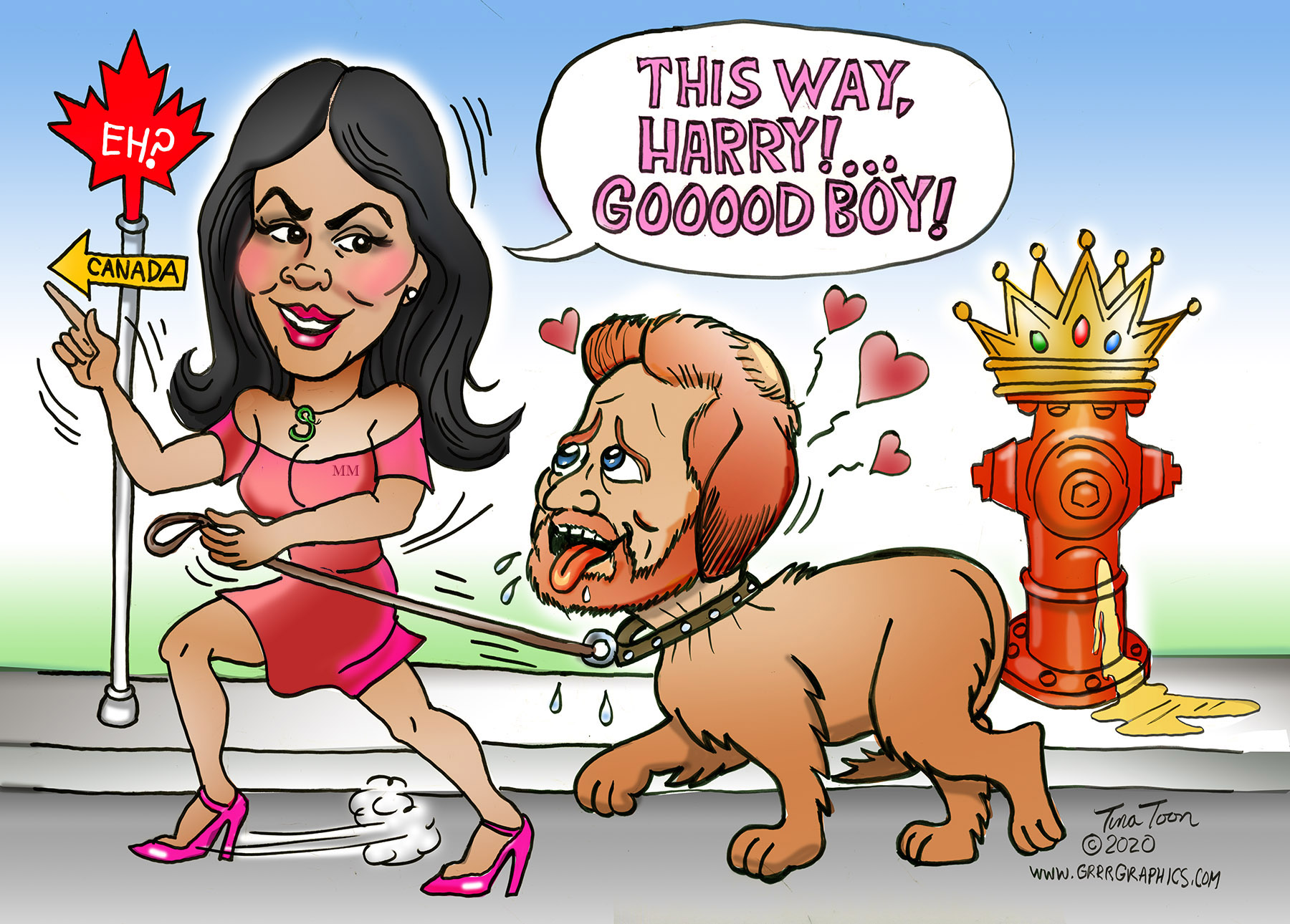 Time to walk the Dog! 
Meghan Markle and Prince Harry have been in the news cycle for a couple days. There's nothing that the Fake News media loves more (besides impeachment) than a good Royal Family Feud with or without Richard Dawson.
Seems Megham has big plans for her Royal pet which includes moving to Canada.
The Queen was displeased with the antics and watching her grandson become more and more emasculated by the day at the hands of MM.  Her majesty kept a stiff upper lip and wished them well as the couple decided to ditch the public funded Royal life for a more "independent" existence, stepping down as "Senior Royals".
There's more to this than a young couple wanting a different life…  reportedly MM and Woof Woof are staying at the home of a billionaire friend of Bill Clinton. Meghan is being groomed and advised by the Obamas. MM has dollar signs in her eyes and snakes in her heart. Harry is just clueless and is being lead around by the nose by his wife.
The Queen knows what's going on. She is a survivor and will carry on through this princess's tantrum.
Harry however has made a fool of himself and his manhood.
From Boy to Soy in 6 pictures!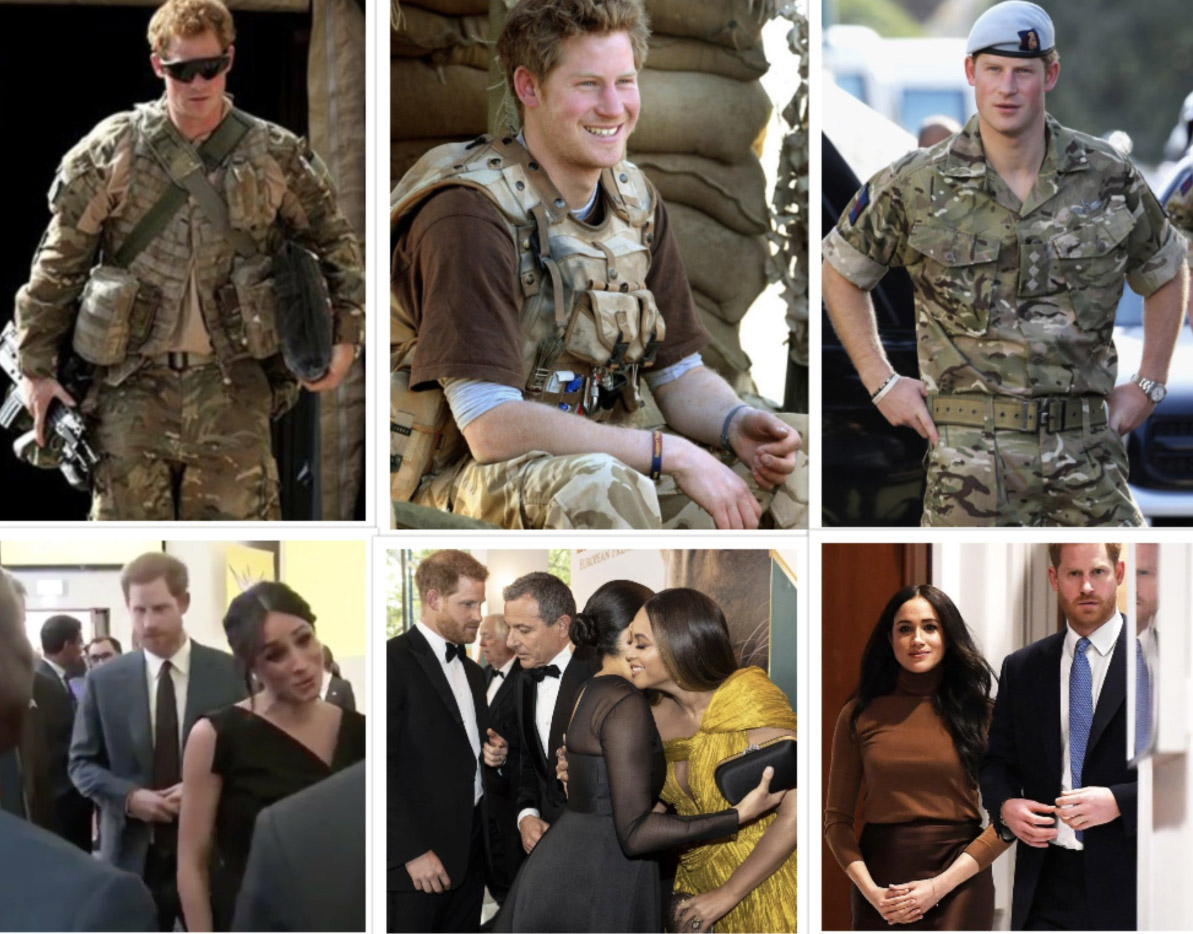 Use coupon "2020" and save 20% on these best sellers…