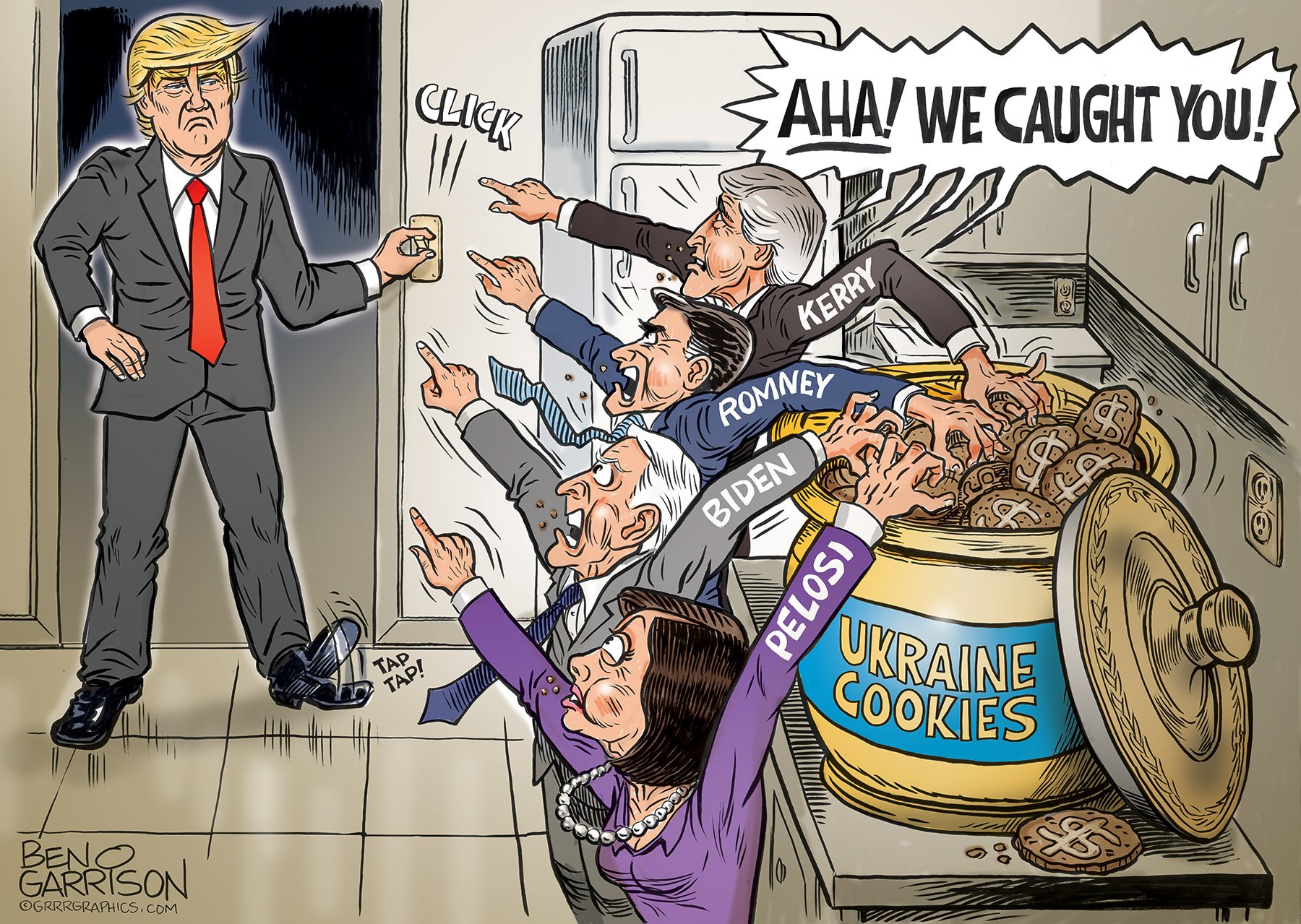 What do Nancy Pelosi, Joe Biden, John Kerry and Mitt Romney all have in common?
They all are in the Quid Pro Club and all have connections to Ukraine corruption.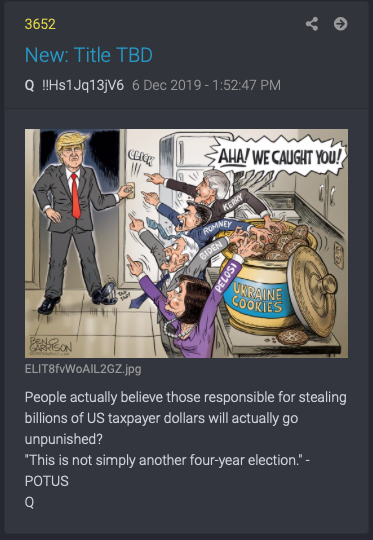 Mykola Zlochevsky was the Burisma Group owner who offered Hunter Biden a position after Zlochevsky reached out to Biden and Kerry.
The four new board members, Alexander Kwasniewski, Alan Apter, Devon Archer and Hunter Biden joined Burisma on May 12, 2014. A financial investigation conducted by the Latvian authorities determined two shell companies and all four new members of Burisma had been paid $16.5 Mil.
Quid Pro Quo Joe Timeline
December 2015 – Joe Biden visits Ukraine
February 19, 2016 President of Ukraine asks Parliament to dismiss PG Shokin (who was investigating Burisma)
March 29, 2016 – Parliament Agrees
April 3, 2016 President of Ukraine signed the decree dismissing Shokin
May 5, 2016 All cases archived against Zlochevsky
June 3, 2015 US and Ukraine sign $1 Billion Loan Agreement
Paul Pelosi Jr. was an executive of a gas industry company, Viscoil, that did business in Ukraine – and his mother Nancy Pelosi was featured in one of the company's promotional videos.
House Speaker Nancy Pelosi's son Paul Pelosi Jr. visited Ukraine in 2017 to meet with government officials for a business "deal".
Mitt Romney adviser Joseph Cofer Black  joined Burisma's board of directors while Hunter Biden was also serving on the board.
The New Yorker reported Hunter joined Burisma's board in April of 2014 and remained on it until he declined to renew his position this past May. According to Burisma's website, Black was appointed in February of 2017 and continues to serve on its board. The timelines would indicate that Black and Biden worked together at Burisma.
Great post from AmericanThinker.com
Kudos to Steve Hilton for pointing out the corruption of the first group on the Oct. 13 edition of his Fox show "The Next Revolution" – a group of Democratic senators took cash from a Ukraine lobbyist to push Ukrainian gas interests at the same time the Democrats are pushing the Trump-Ukraine yarn. As Hilton states in a transcript of his show available on Fox Opinion:
Remember Devon Archer, Hunter Biden's business partner? He had previously been a top fundraiser for John Kerry, who was Secretary of State at the time. And soon after Devon and Hunter joined the Burisma Board, the company channeled $90,000 to a lobbying firm called ML Strategies, which was headed by none other than David Leiter, John Kerry's former chief of staff.

That's handy because then-Secretary of State John Kerry himself has visited Ukraine with promises of U.S. aid and assistance. Well, Leiter registered as a Burisma lobbyist in mid-2014. But in the year leading up to that, he gave close to $60,000 to Democrats, including a select group of U.S. senators who would later be instrumental in pushing cash towards Ukraine's energy sector, directly in line with Burisma's interests.

He donated to Sen. Ed Markey, D-Mass., four times and to Sen. Jeanne Shaheen, D-N.H., three times. A month after the last of those donations, both Markey and Shaheen were among four senators who wrote a letter to President Obama that said, "We should leverage the full resources and expertise of the U.S. government to assist Ukraine in improving its energy efficiency, increasing its domestic production and reforming its energy markets."
This was at a time when Democrats were waging a war on fossil fuels, opposing fracking, and trying to shut down U.S. energy production. American natural gas was bad for the environment, but Ukrainian natural gas was good for the campaign coffers when it involves Hunter Biden's business interests and John Kerry's former chief of staff. As Hilton points out, Sen. Markey's hypocrisy runs particularly deep:
Sen. Ed Markey was the Senate sponsor of the Green New Deal! He wants to shut down gas production in America. Yet he personally intervened with the Obama administration to send your tax dollars to boost Ukraine's gas production. And not just once.

Not only did he write that letter to Obama, but he sponsored multiple pieces of legislation that called for more U.S. assistance and aid specifically to help Ukraine's natural gas sector, including one that "directs the Overseas Private Investment Corporation to prioritize support for investments to increase energy efficiency, developed domestic oil and natural gas reserves and develop renewable energy sources in Ukraine."
Democrat senators take campaign cash from Ukrainian interests while urging Ukraine to help remove a duly elected President from office, and these are the people who would vote in an impeachment trial.
The corruption runs deep and it's just the tip of the iceberg!
GrrrTeam