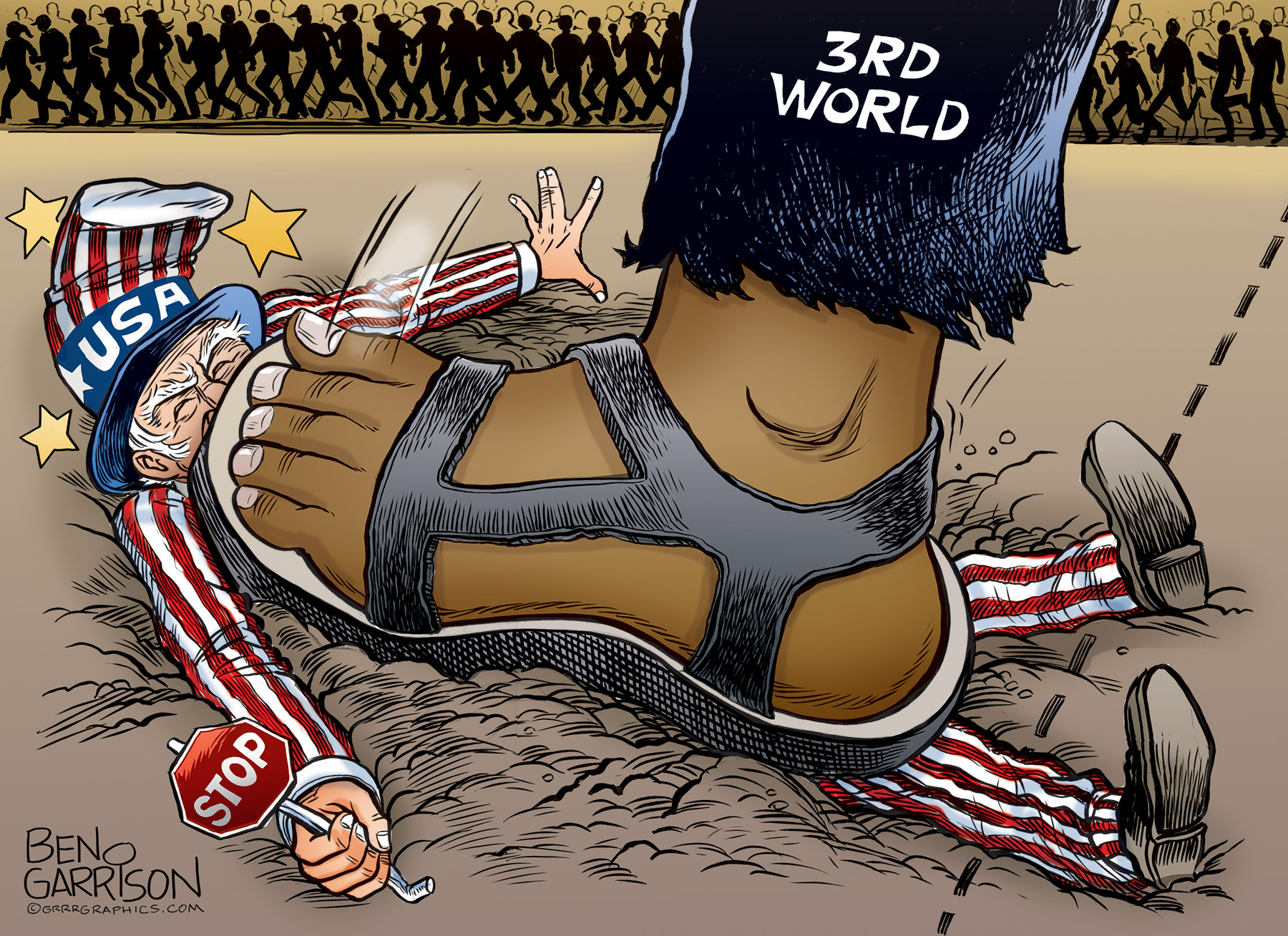 Stolen Elections have consequences 
As the invasion worsens along our southern border, Joe Biden took decisive action. He went back on vacation. 
Joe and his Marxist masters are intentionally destroying America in order to build it back better. How do thousands of Haitian poor achieve that? It's unlikely they're doctors, lawyers, or educators. It's more likely they are criminals, gang members, or people here to collect free stuff.
Keep Ben Drawing with a one time donation at our support page- Thank You please click to donate!
We are supposed to be a country of laws and we lave immigration laws, but Biden and his operatives refuse to enforce the laws of the Constitution. Instead they operate their spin machine and tell us everything in just fine. Biden did that in Afghanistan and now he's doing it here by refusing to allow drone coverage of the invasion.
AMERICA FIRST BOOK BUNDLE (4 Books)
$199.99
A Gift for MAGA Patriots!! Perfect for your close patriot, family or friend. 
Our FOUR most popular cartoon books in one bundle: "The 2016 Election Collection Book", "Lock Them Up Book", "Orange Man Good Book" and the Updated  "Make America Well Again Book"!
Added FREE gift: CARTOON  STICKER
Own hundreds of your favorite cartoons…. and SIGNED by the one and only Ben Garrison himself, adding priceless value to these collectors items down the road…
Over 500 pages of cartoons!
Your purchase helps us raise awareness of ELECTION FRAUD, Government corruption, and medical tyranny.
Order yours today by clicking the "Add To Cart" button below! 
15 in stock
Description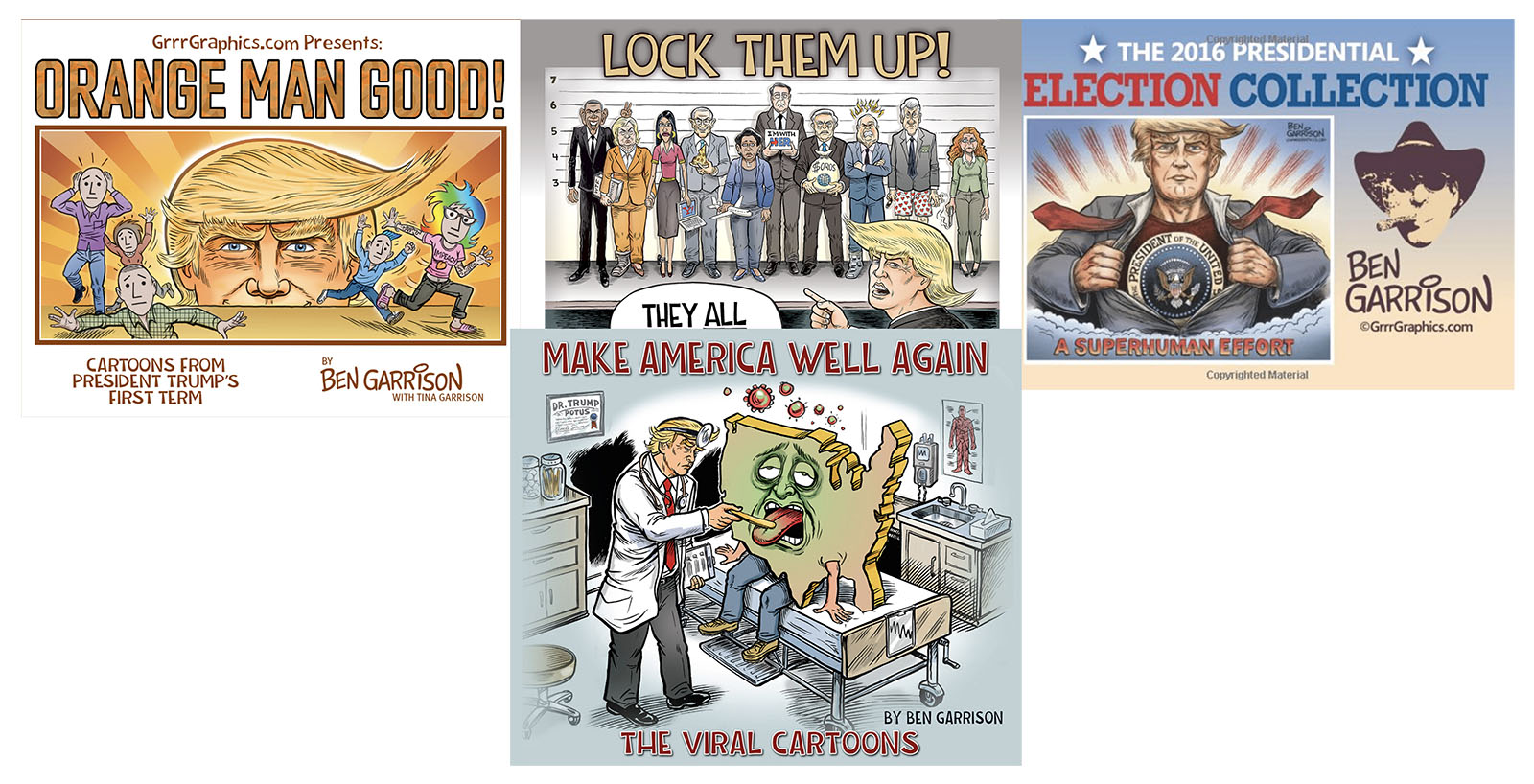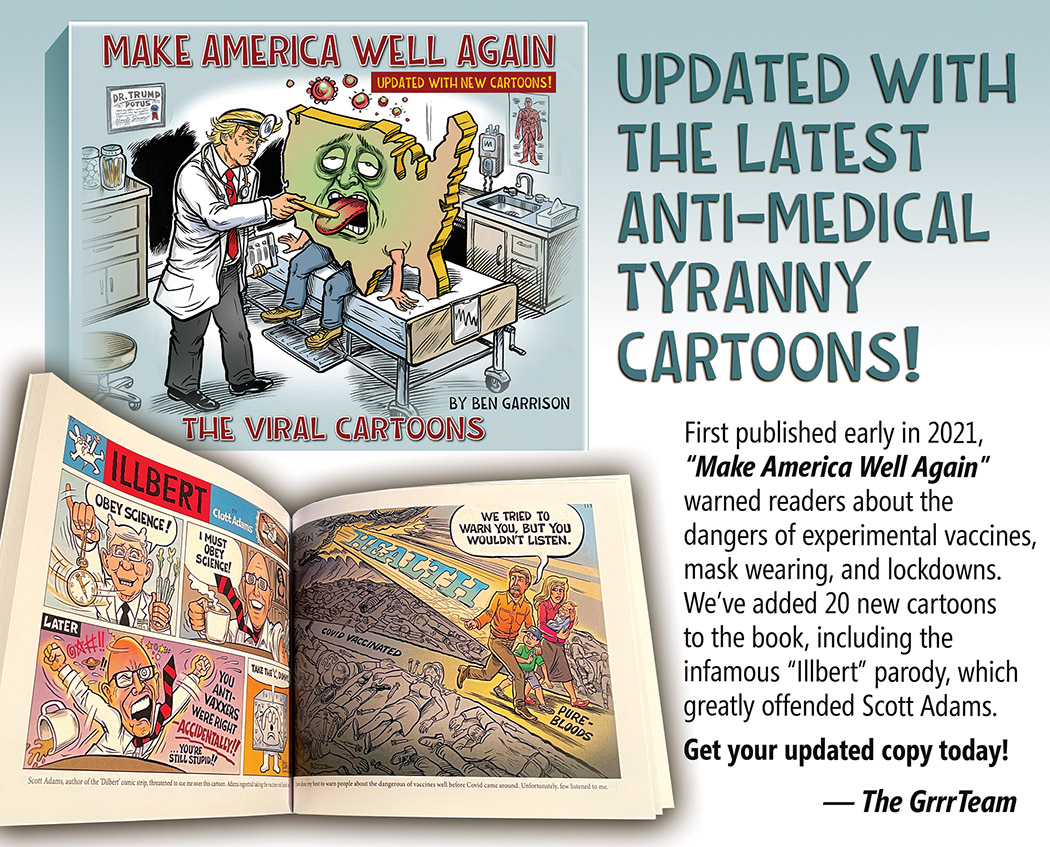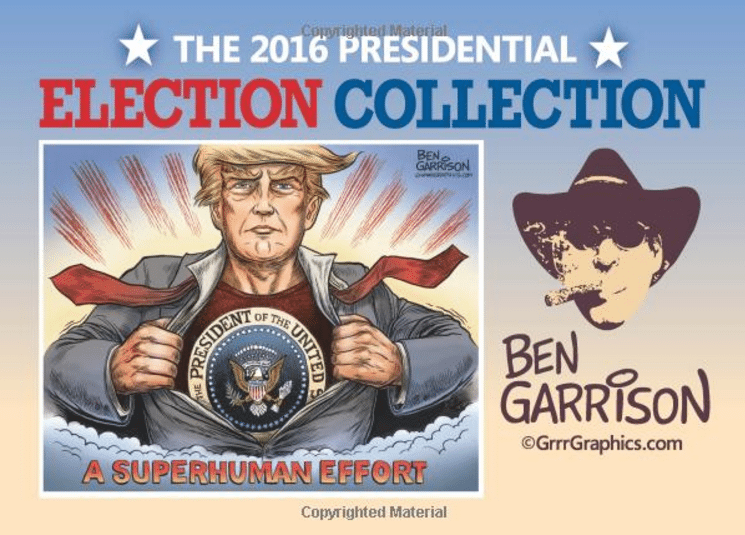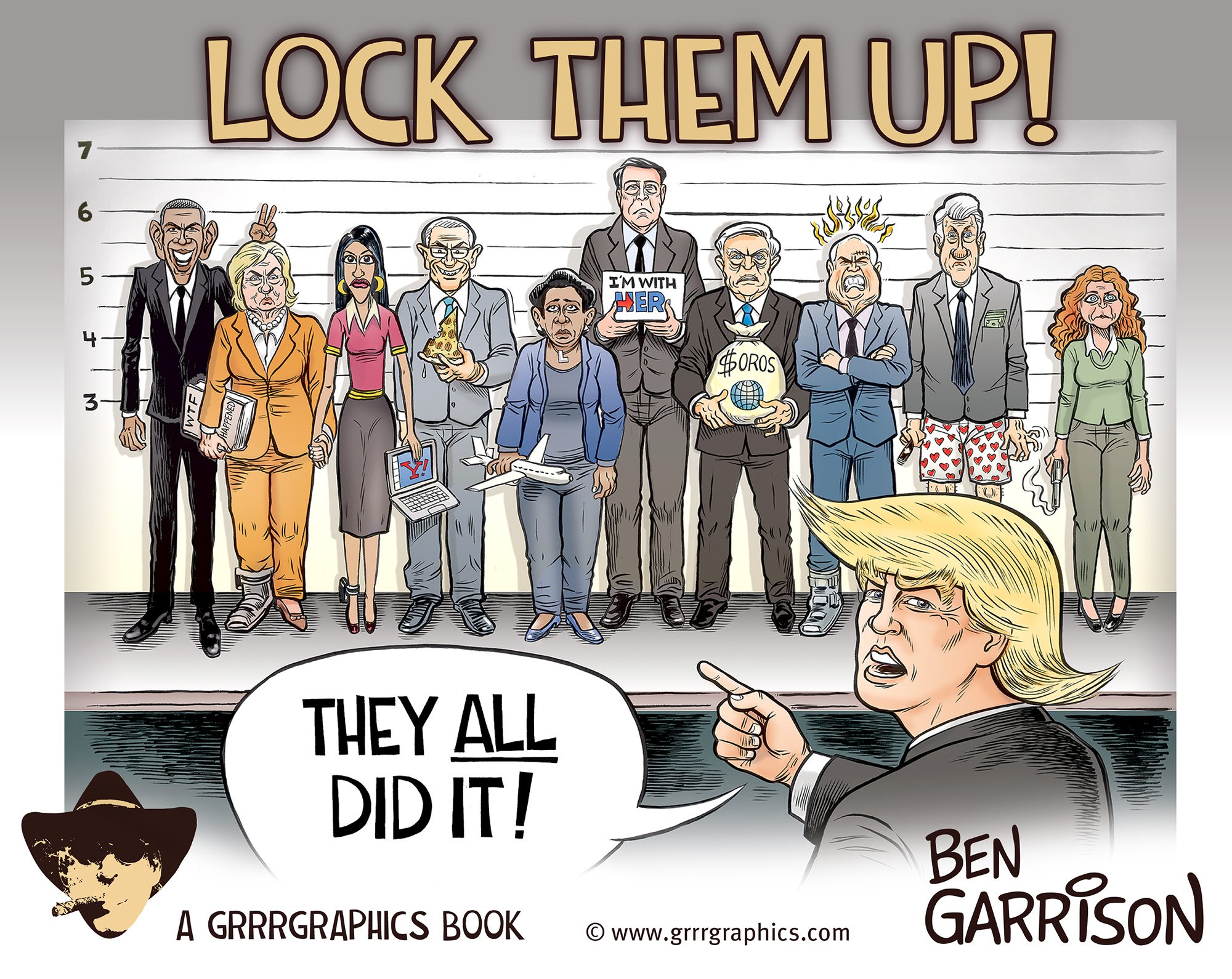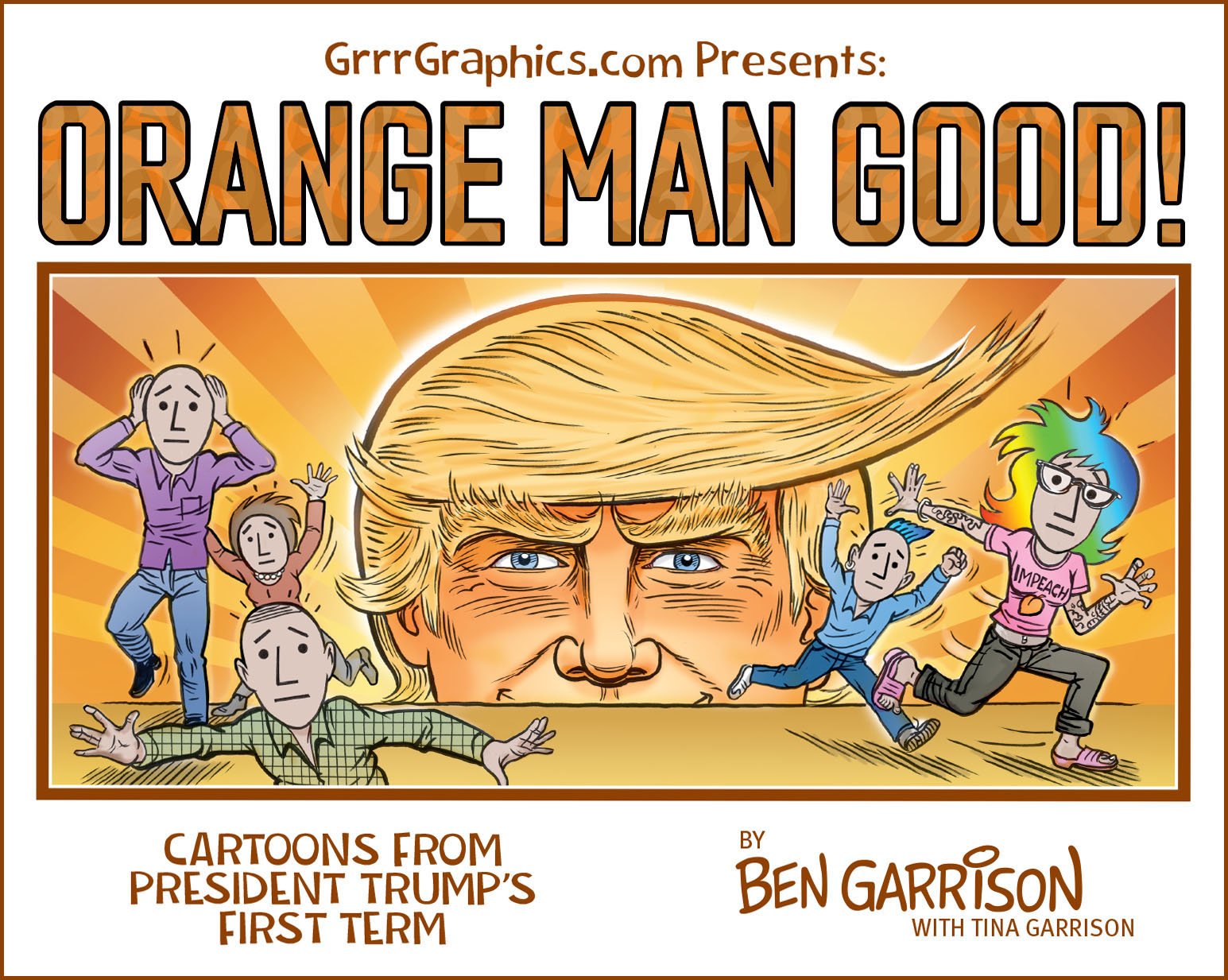 SIGNED Election Collection Book: 
Book includes all  cartoons drawn during the 2016 election. The book has 114 cartoons plus six cartoons that have never been released to the public.
Product Details
Paperback​
142 pages
Full Color
Trim size 8.25″ x 6″
Language English
Publication Date March 4, 2017
SIGNED LOCK THEM UP Book
Product Details
Paperback​
140 pages
Full Color
Trim size 8.5″ x 7″
Language English
Publication Date May 16, 2018
SIGNED ORANGE MAN GOOD BOOK
Product Details
Paperback​
148 pages
Full Color
Trim size 8.5″ x 7″
Language English
Publication Date Oct 19, 2019
SIGNED MAKE AMERICA WELL AGAIN BOOK (UPDATED FOR 2023)
Product Details
Paperback​
102 pages
Full Color
Trim size 8.5″ x 7″
Language English
Publication Date April 14, 2021
Follow GrrrGraphics on Telegram
Where will this invasion head next? Certainly, they won't be camping out on the White House lawn. More likely you'll see them in your neighborhood. Look for crime to skyrocket.
— Ben Garrison
We are taking a stand against censorship. Patreon threatened to suspend our page if we didn't remove Ben's covid cartoons, not only on the Patreon site..but on our website GrrrGraphics. Needless to say, we told Patreon to stuff it and removed our page from their site. We had a page there since 2015. If you would like to support our cartoons with a monthly donation you can find us on Subscribe Star-See all our cartoons early before public release!