About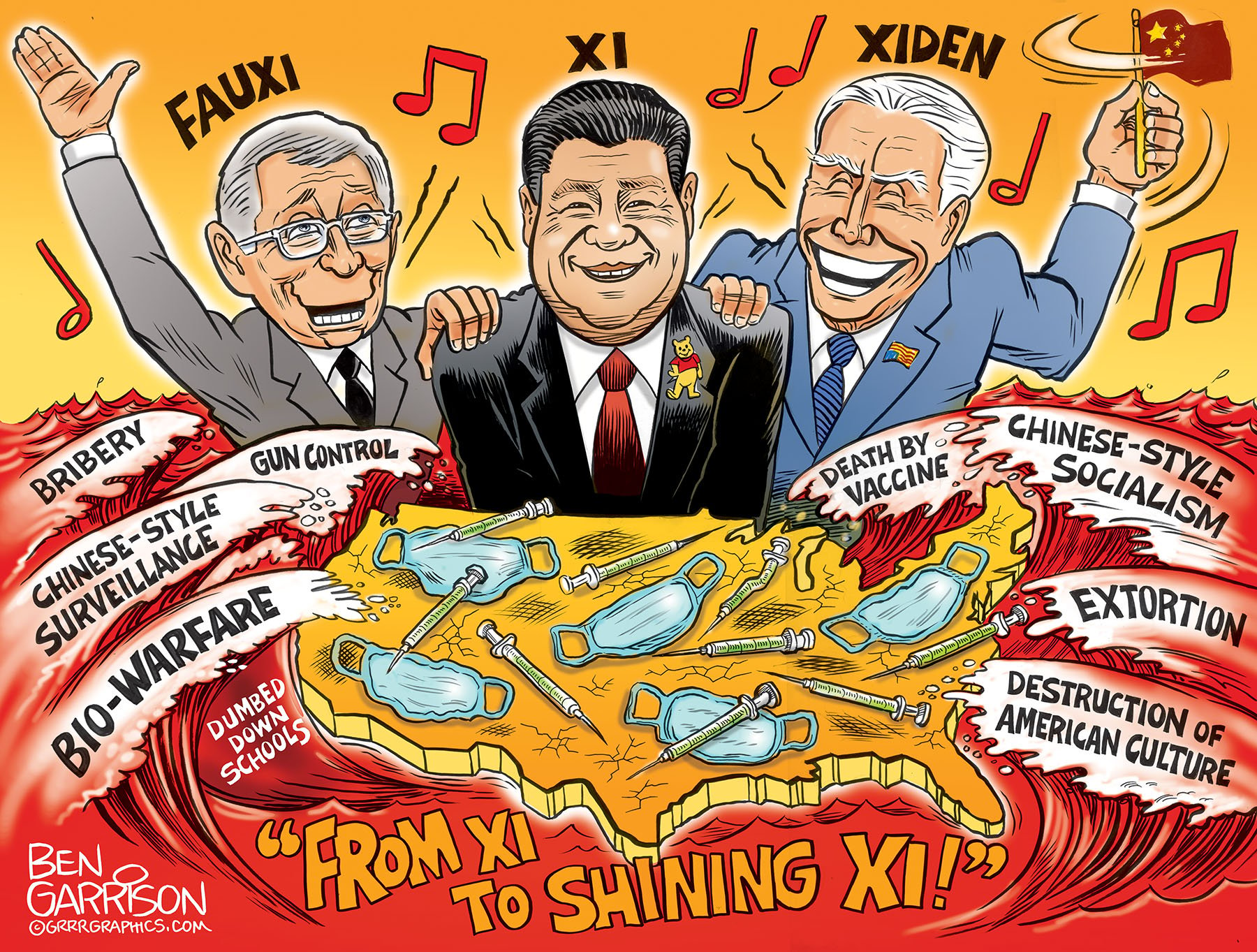 Welcome to GrrrGraphics. Together we need to reclaim and fight for our rights as enumerated in our Constitution. It's time to speak out and express our outrage at the growing tyranny of Big Government and the re-emergence of communism.
It is our patriotic duty to share the truth. To expose the incessant lies of the Fake News Media, the corruption of the entrenched Deep State, and the violent attacks of the Radical Left.
We were dismayed at an America, where our rights and freedoms are systematically being torn apart in the Deep State Swamp of Washington DC.
Have you had enough? We have!
So we created high impact political art to expose the corruption of the Deep State and their enablers, the Fake News Media.
Our artwork generates millions of monthly impressions on social media.
BEN GARRISON Is an independent and self-funded political cartoonist and libertarian. He draws politically incorrect cartoons that the establishment hates. Ben supports the Constitution and our Bill of Rights. Ben Garrison's cartoons have been shared on social media by millions of people around the world. He has a BA degree from Angelo State University and is also a fine artist.
Tina Garrison
Putting the Grrr in Grrrgraphics, Tina handles social media, sales, and the business end of the Garrison cartoon empire. She even finds time to draw a "Tina Toon" occasionally. Tina and Ben together are the "Dynamic Duo" of political cartoons!
FAQ
Who is Ben Garrison?
Ben Garrison is an independent political cartoonist based in Northwest Montana. Ben began drawing cartoons in 2009 to protest the central banker bailout, bloated government and the slide toward tyranny. Ben's cartoons have been seen by millions of people around the world. Ben is not part of the mainstream media and editors do not tell him what he can and cannot draw.
I see your name on racist cartoons on the internet. Are you some kind of crazed Nazi or white supremacist?
Ben Garrison has been the target of an ongoing smear campaign to ruin his online reputation and his career as a commercial artist. Internet trolls have defaced his work into racist and anti-semitic propaganda. Ben Garrison is neither racist nor anti-Semitic.
Where have your cartoons been published?
Besides grrrgraphics.com, Ben's work has been posted at:
…and has been shared millions of times around the web.
Do you take commissions for custom cartoons?
When I have the time, I will accept commissions.
I really like the fact that you are self-funded and have supporters. How can I support your work?
Make a donation at our support page
Join us on Subscribestar- a free speech alternative to Patreon- click to view
If you prefer to make a one-time donation via PayPal.
https://www.paypal.me/GrrrGraphics
How do you come up with your ideas?
The best ideas come in the form of 'vertical thinking.' That is, like a bolt out of the blue. Horizontal thinking can also produce ideas, but usually that method means a lot of time working out the metaphor. I'm currently working on a book of metaphors that will target writers and artists. It will help people come up with original ideas by rethinking and recombining clichés. Some of my ideas come from fans of my work who send me email. Many good ideas have gone un-drawn because I didn't have the time. If the contributer agrees, I always put the first name and last initial on the cartoon as part of a note of thanks.
What are your go-to sites on the internet?
I check Citizen Free Press, Whatfinger.com and Rantingly.com for headlines.  I like Zero Hedge and Karl Denninger, market-ticker.org. The federalistpapers.org and Breitbart.com are great. I view a great many liberty-oriented sites and YouTube channels.
What are your thoughts on President Trump's first 200 days?
I'm frequently asked why my cartoons are shamelessly pro-Trump. Not all of them have been, but the vast majority of my cartoons have been supportive of the president. He first got my attention when it became obvious he had contempt for the mind control that is political correctness.
The Deep State despised him. That was enough for me. I began drawing pro Trump cartoons and when the lefties were infuriated that I showed him as a muscular alpha male, it made me happy. I'm one of the few cartoonists who have drawn President Trump in a positive light.
There's a lot more work to be done, and our president is hanging tough. Keep up the good work, Mr. President.
—Ben Garrison