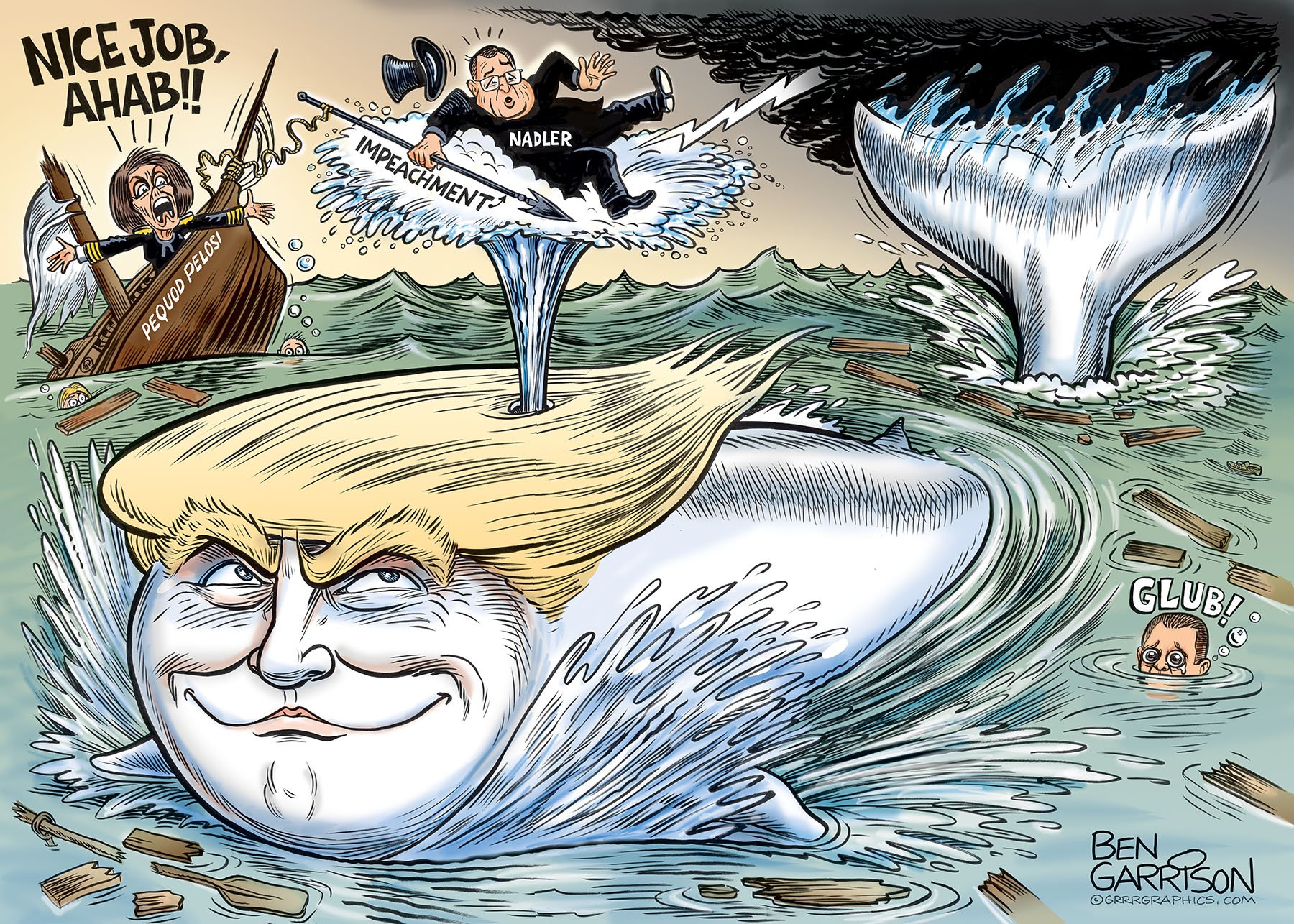 UPDATE:
House Speaker Nancy Pelosi (D-CA) confirmed to her Democrat Caucus on Tuesday that there will be no formal floor vote to officially launch an impeachment probe against President Trump.
Fox News Congress reporter Chad Pergram and Congress writer for The Hill Scott Wong both confirmed Pelosi has no plans to hold a full House vote.
Captain Ahab Nadler and the Great Trump Whale
Nancy Pelosi is worried. She knows House Judiciary Chairman Jerry Nadler's senseless obsession with impeaching President Trump could hurt support for Democrats in the next election.
Pelosi said she wants Nadler to drop his "Moby Dick–like obsession" of impeaching Trump. What she really meant was Nadler has a Captain Ahab-like obsession with the white whale that is Trump.
Pelosi also has a burning hatred for the president, but she does have a bit of political common sense left. If she says you've gone too far, then you know you've jumped the shark—er, white whale!
We need your support more than ever as we are ramping up for 2020! Join GrrrGraphics at Patreon or SubscribeStar and keep Ben drawing with a monthly donation!  Click the links as We all have to do our part to KEEP AMERICA GREAT! 
The Democrats had a lot more unity when the 'Russia Russia Russia!' witch hunt hysteria filled the headlines, but when that was proven to be complete and utter bunk it took the wind out of their Pequod sails. Nancy now worries that a further pursuit of the white Trump whale will only make for rough sailing and self-destruction.
Pelosi knows there is no case for impeachment. They Democrats lack the votes for it but Nadler is charging ahead anyway, which will only hurt Pelosi's agenda. His obsession with impeachment is looking more and more like sedition against a lawfully elected president. Nadler seems willing to go to any length to exact his revenge on Trump, even if he ends up destroying himself and his party.
Pelosi has privately clashed with Nadler over his aggressive impeachment agenda. She knows the public does not support such endless and expensive obstruction.
We all know how the story of Moby Dick turned out, and so does Pelosi.
Ben Garrison
Iconic Ben Garrison Trump Cartoon- Original Art available!  Each unique piece of Artwork captures a political moment in time. Will it become a historic moment? We can't say. Only history will tell. Will the market value soar over time?  We can't say. Only the capricious art market will tell. Order your piece of American history today!  Click to order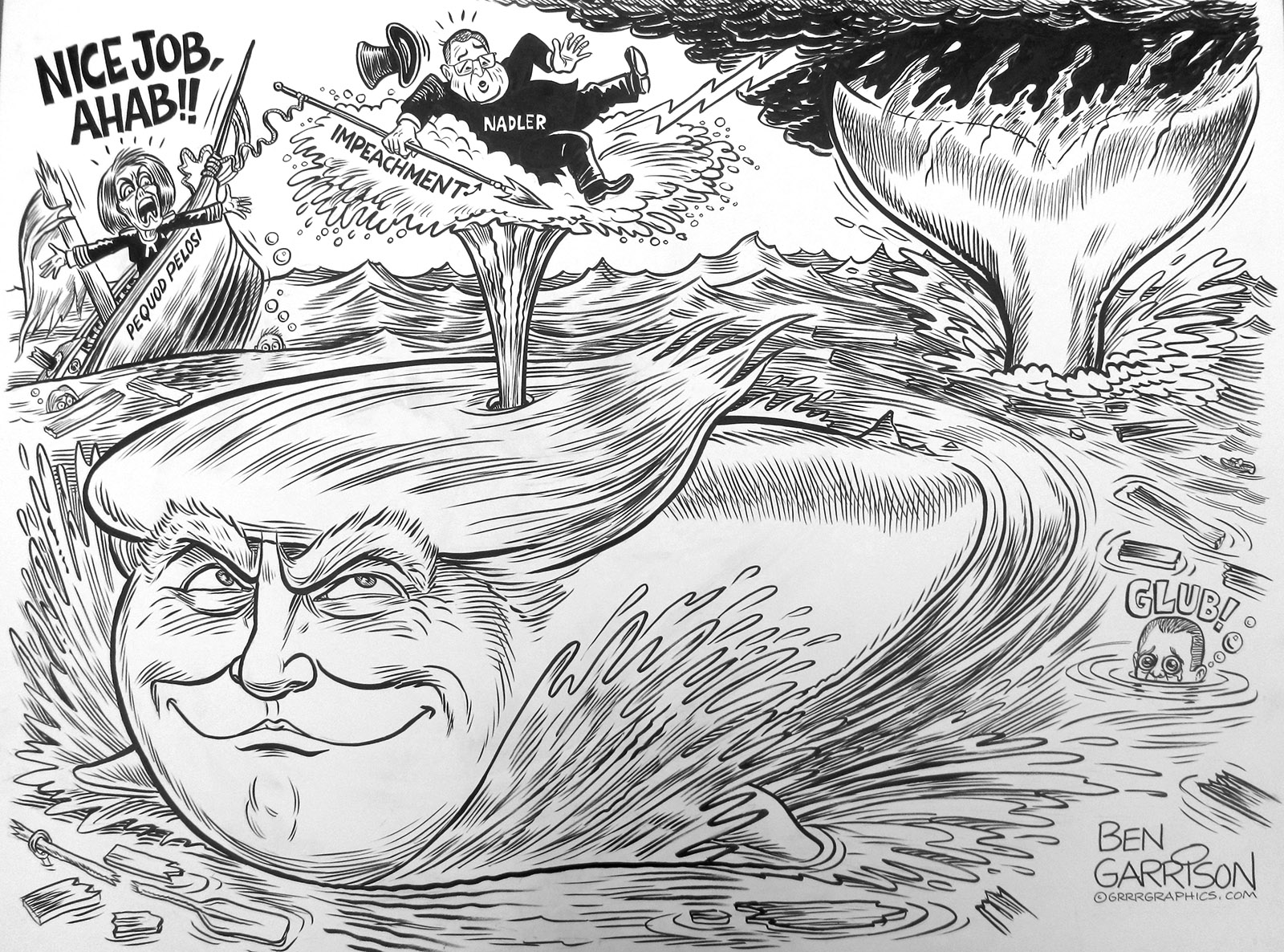 Every Purchase supports GrrrGraphics and goes to fighting for our country and freedom of speech in these times of crisis!
Framed Prints and More at our Fine Art America Shop Click to visit