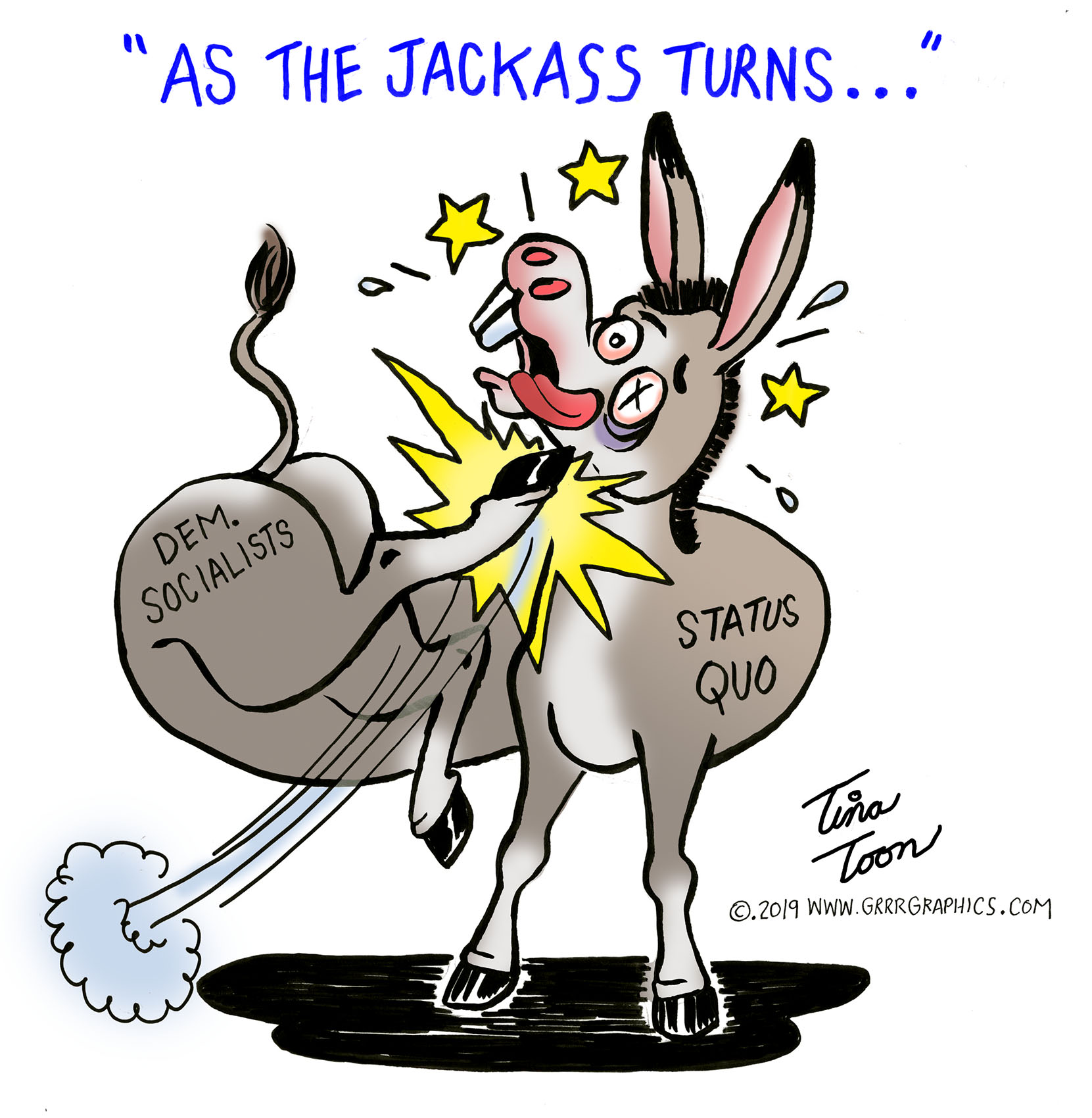 Nancy Pelosi has her hands full with the new generation of Democrat Socialists (communists) in the house.
The radical left doesn't want to negotiate or compromise, they want Marxism now and no one should stand in their way.
AOC (Alexandria Ocasio-Cortez) started the ball rolling with the Green New Deal (Hey, lets get rid of fossil fuels in 12 years! No cars, no planes, higher taxes and high food prices yay!) And continued with a proposed tax rate of 70%.
Not to be shown up, Bernie Sanders (the old commie) chimed in with 77% tax rate for the wealthy.
Rep. Omar decided why stop there. How about a 90% tax rate? Yeah, that's the ticket! That will slide us into a Socialist Utopia just like Venezuela!
"There are a few things that we can do," Rep. Omar said in an interview with "Through Her Eyes." "One of them, is that we can increase the taxes that people are paying who are the extremely wealthy in our communities. So, 70 percent, 80 percent, we've had it as high as 90 percent. So, that's a place we can start."
"The one percent must pay their fair share," she continued.
"Fair share" The socialists love to say that don't that, don't they?
It's funny how it never applies to them.
They get the big salaries, government perks, and free healthcare forever while we get open borders, more regulation and higher taxes.
"The Democrat Party of JFK is dead. Long live the Democrat Party of Stalin."
Tina
GrrrGraphics is Now on SubscribeStar, A free speech supporting alternative to Patreon, Support us there! Click to Join
REMINDER BEFORE YOU GO, START YOUR FREE 14 DAY TRIAL AT THE GARRISON CLICK BELOW.  JOIN BEN AT THE GARRISON ONLINE MAGA COMMUNITY FOR PATRIOTS! 


Exclusive Cartoons Never Published
Get New Cartoons before Public Release
Watch Behind The Scenes Videos
Have Direct Access To Ben 24/7
Share Your Cartoon Ideas To Be Drawn
Chat With Fellow Patriots Inside
Support MAGA, Trump, and Patriotism
Get Ready For The 2020 Election With Us