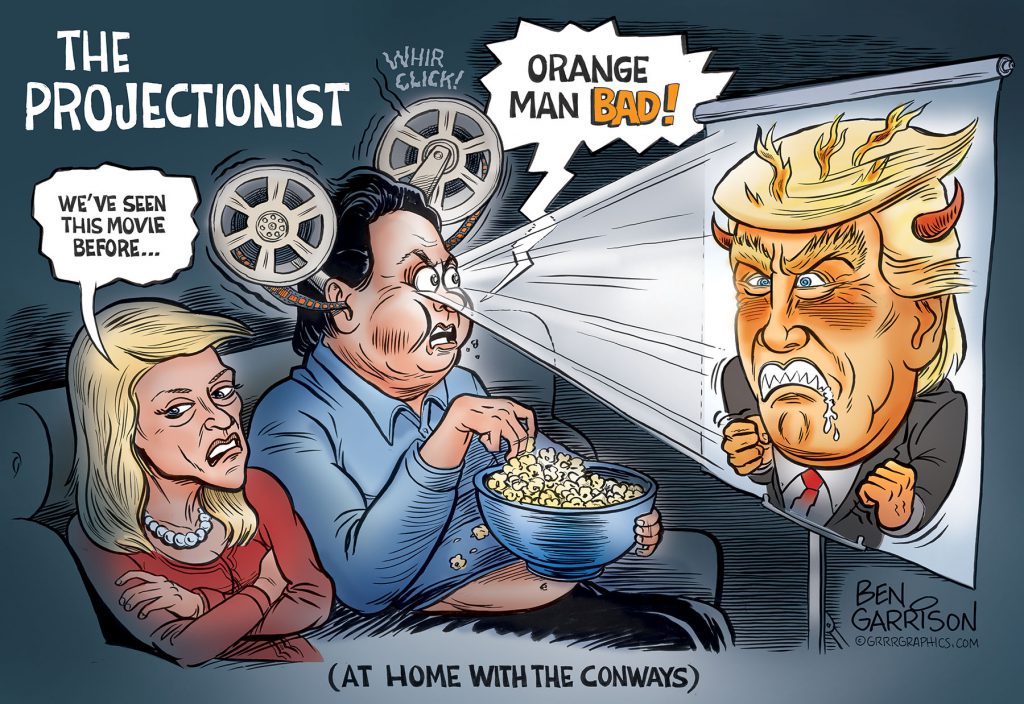 Is George Conway A Husband From Hell?
Kellyanne Conway is a senior advisor to President Trump. Her husband, George Conway, is a senior advisor to the nearest pork chop.
George is either jealous of his talented wife's success or suffering from "small hand syndrome".
The President and George were recently involved in a little twitter spat when Conway repeatedly accused the President of mental illness. He claimed in an interview with Rolling Stone that:
"The tweeting is just the way to get it out of the way, so I can get it off my chest and move on with my life that day. That's basically it," he said. "Frankly, it's so I don't end up screaming at her about it."
Hey donut boy, what about supporting your wife's career instead of yapping at President Trump's heels like an overweight pug? Respect your wife's choices and criticize the President in private instead of waving your little hands in public.
Support Cartoons with a Donation! Together we can Drain the Deep State Swamp Click now
It's embarrassing and you come off as an unsupportive husband suffering from Trump Derangement Syndrome.
That is all.
GrrrTeam
Original Ben Garrison Art now available to Collectors World wide! Click to Reserve your Original Art Now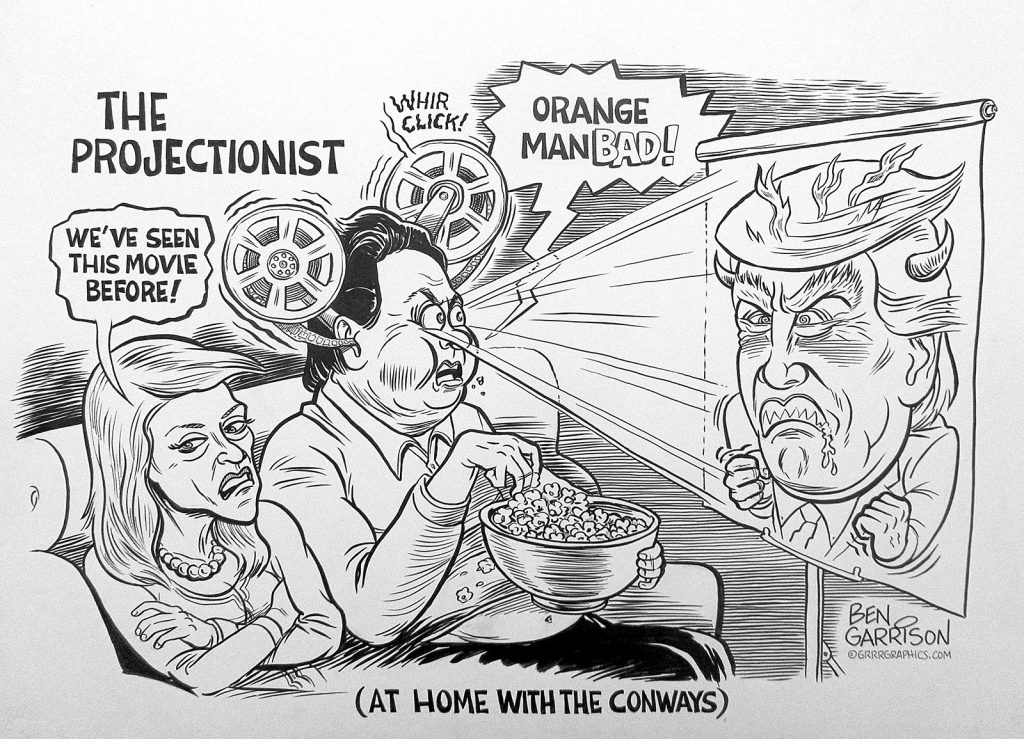 REMINDER BEFORE YOU GO, START YOUR FREE 14 DAY TRIAL AT THE GARRISON CLICK BELOW.  JOIN BEN AT THE GARRISON ONLINE MAGA COMMUNITY FOR PATRIOTS! 

Exclusive Cartoons Never Published
Get New Cartoons before Public Release
Watch Behind The Scenes Videos
Have Direct Access To Ben 24/7
Share Your Cartoon Ideas To Be Drawn
Chat With Fellow Patriots Inside
Support MAGA, Trump, and Patriotism
Get Ready For The 2020 Election With Us