Happy Landings!
Joe Biden continues to lose his grip on an ill-gotten office. He needs to be impeached. He needs to be removed via the 25th Amendment. He needs to arrested.  Maybe all three.
Less than a year into his regime, Joe's cognitive state continues to show a precipitous decline. He is often lost and confused. He cannot field questions. He's frequently and inexplicably angry or whispering. He displays all the characteristics of someone suffering from dementia. The problem is, cackling Kamala Harris would present a horrific replacement.
You are invited to join me on SubscribeStar- a Pateron alternative, for exclusive cartoons and behind the scenes look at GrrrGraphics, Click to Join!
Ideally President Trump will be rightfully restored to office. The election was stolen from him. It's time for Joe to exit stage left before he commits more terrible blunders such as the one we just saw in Afghanistan.
Hey Hey! Ho Ho! Sleepy Joe has got to go!
You will never miss my cartoons if you sign up for my GrrrNews cartoon newsletter- Sign up Now- Click here
—Ben Garrison
This iconic Ben Garrison Original Is Available!
HISTORIC BEN GARRISON ORIGINAL ART NOW AVAILABLE! RESERVE YOUR ICONIC BEN GARRISON CARTOON TODAY –CLICK TO ORDER- CARTOONS ARE IN HIGH DEMAND!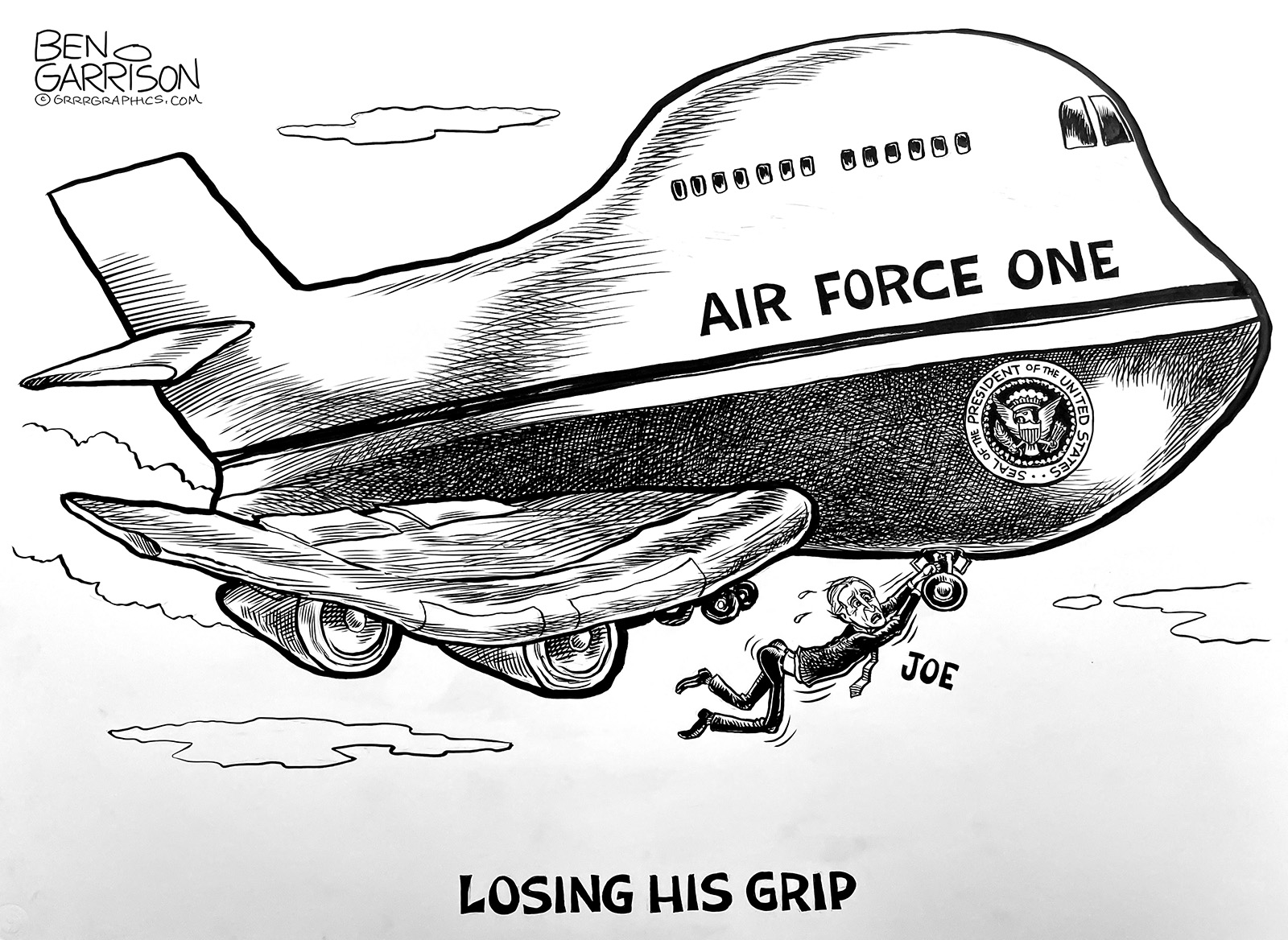 Smaller size 11 x 17 Signed Print also Available! Click to order