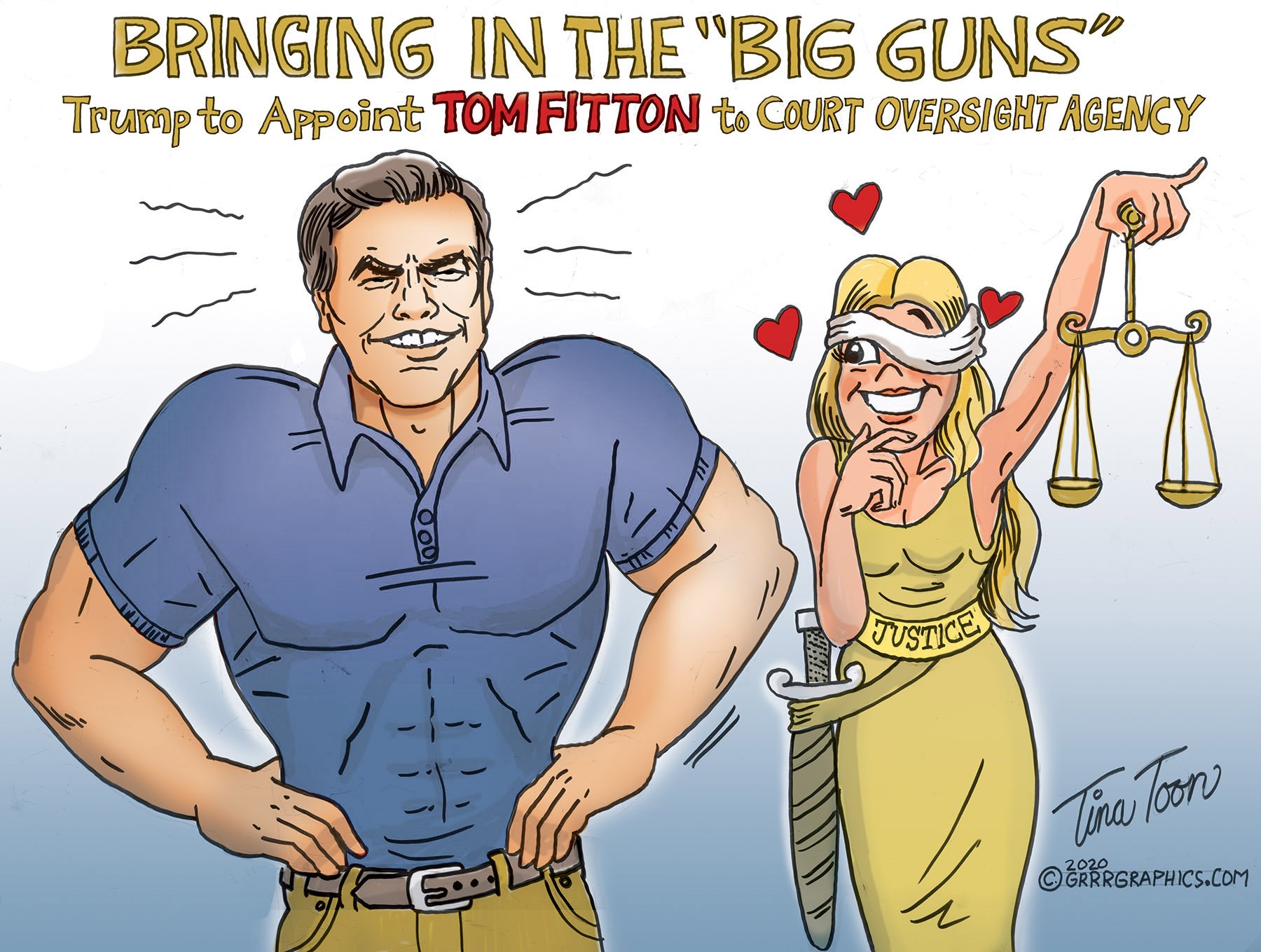 Trump Appoints Tom Fitton To Court Oversight Agency
News broke last week that President Trump plans on appointing Conservative Superman Tom Fitton of Judicial Watch to a DC Court Oversight agency.
Tom Fitton is president of Judicial Watch, a conservative watchdog organization founded in 1994, which has made headlines bringing Freedom of Information Act (FOIA) lawsuits to force the government to release evidence which may point to misconduct by government officials.
We wish Mr. Fitton the best of luck and know he will be a fantastic asset for our nation!  Lady Justice thinks Tom will do just fine.
Congratulations to Tom Fitton!
GrrrTeam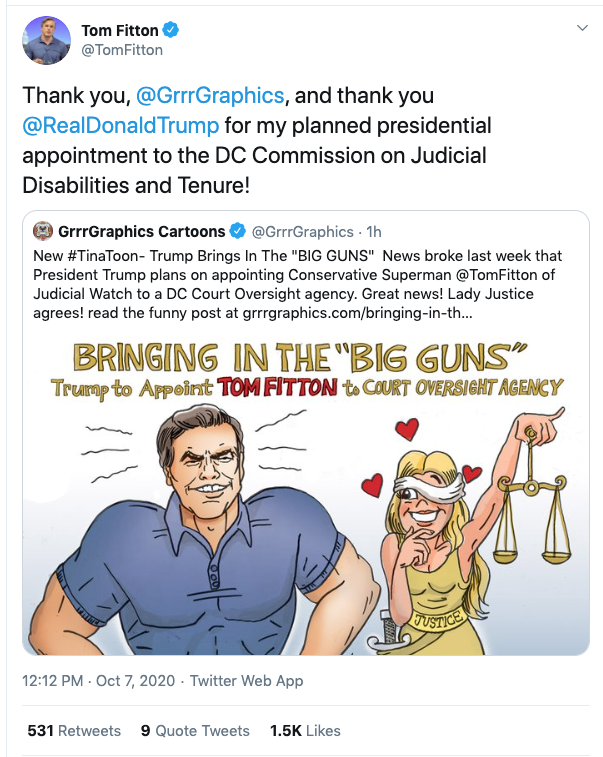 Note: We are an Amazon Associate. Your purchases on Amazon via our links will support Ben and Tina's cartoons- At no extra cost to you! Please click and send some love! 
Amazon Home Page