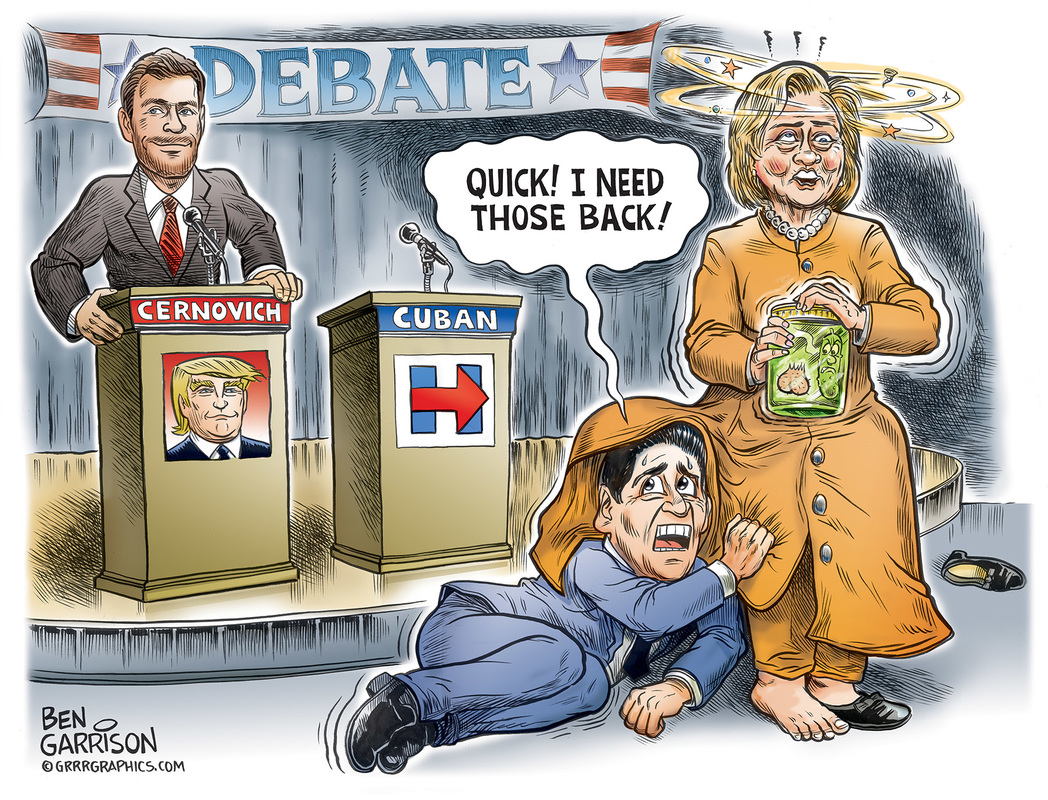 Mark Cuban
epitomizes a rabid, front-row sitting Hillary supporter. His anti-Trump argument consists of bluster and insult. Add in a pompous attitude and self-aggrandizement and we see a swaggering billionaire just waiting to get his basketballs popped. Perhaps Cuban's self-esteem has already lost its bounce. He's seeing a fellow billionaire one step away from the White House. His jealousy is showing. Why else would he troll media and drop hints of becoming a vice president or even presidential candidate himself?
The corpulent ego known as Mark Cuban has now been trying to inject himself into the upcoming presidential debate. He's secured a front row seat and he's ready to glower at Trump.
It's unlikely you'll be able to distract Trump, Mr. Cuban. What you need is a real debate of your own. To make it interesting, you'll need a good opponent such as Mike Cernovich. You know him—he wrote the best-selling book, "Gorilla Mindset," and he's one of Hillary's so-called 'deplorables.'
You'll need more than braggadocio to compete with such a man. You'll need to summon up logic and reason—along with some courage and testosterone. Stop hiding under Hillary's Mao coat, Mr. Cuban. Get out on the court of real debate.
 —Ben Garrison