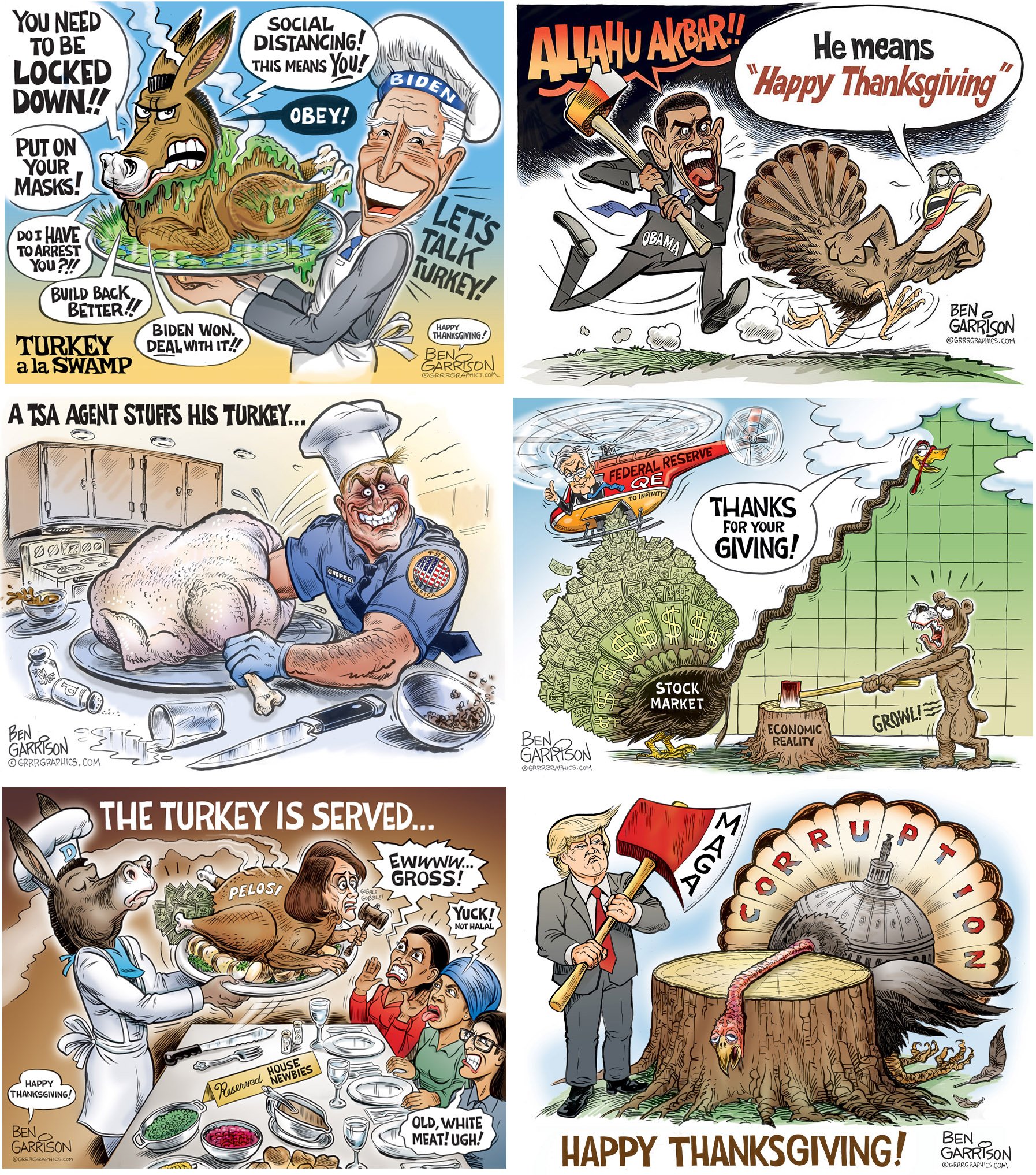 Thanksgiving Cartoons from the Past
We wish you a very blessed and happy Thanksgiving
Over the past decade, GrrrGraphics has produced a great many Thanksgiving cartoons. Here are half dozen 'best of' toons featuring a variety of turkeys.
Left to Right:
Joe Serves up the bird from 2020
Obama Turkey Pardon from 2015
TSA Thanksgiving from 2014
Thanks For Your Giving from 2019
The Turkey Is Served from 2018
MAGA Thanksgiving from 2020
If you would like a 'best of' book featuring the political cartoons of Ben and Tina Garrison, click on this link. "America First Forever" would make an excellent gift for conservatives and Trump fans of all ages.
Thank you and we wish you a Wonderful Thanksgiving
-Ben & Tina Garrison