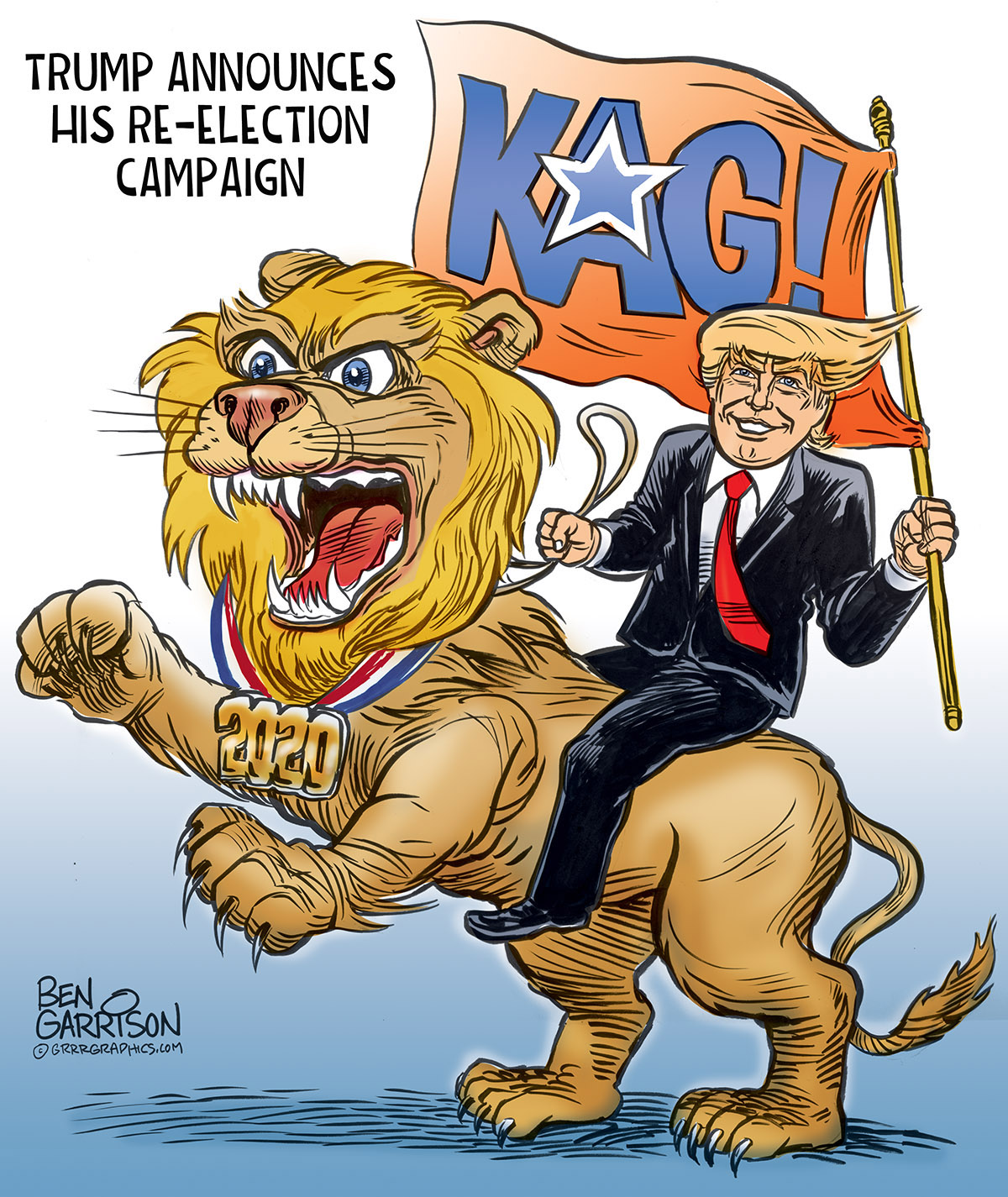 Are You Ready for 2020?
Keep America Great
President Trump held his re-election kick off in Florida to a 25,000 strong crowd that packed the event both inside and out. The President's speech was well received by the crowd.
Trump also raised a record 25 million dollars in 24 hours after he announced his re-election bid. That is more than the entire field of 2020 Democrats raised in the first quarter. Take that Little Mayor Pete!
There is much more to complete in the next 6 years, finish the wall, bring home our troops, lock Hillary Clinton up and put the stake in the heart of the Obamacare monster.
No Democrat comes close to having the level of enthusiasm produced by Trump supporters, Joe Biden can barely get 300 people to show up, while Trump gets tens of thousands of people eager to attend every rally.
Grab your MAGA hat and get ready for a historic election cycle with us!
Grrr-Team
Support MAGA Cartoons for 2020 Join us on SubscribeStar a free speech alternative to Patreon