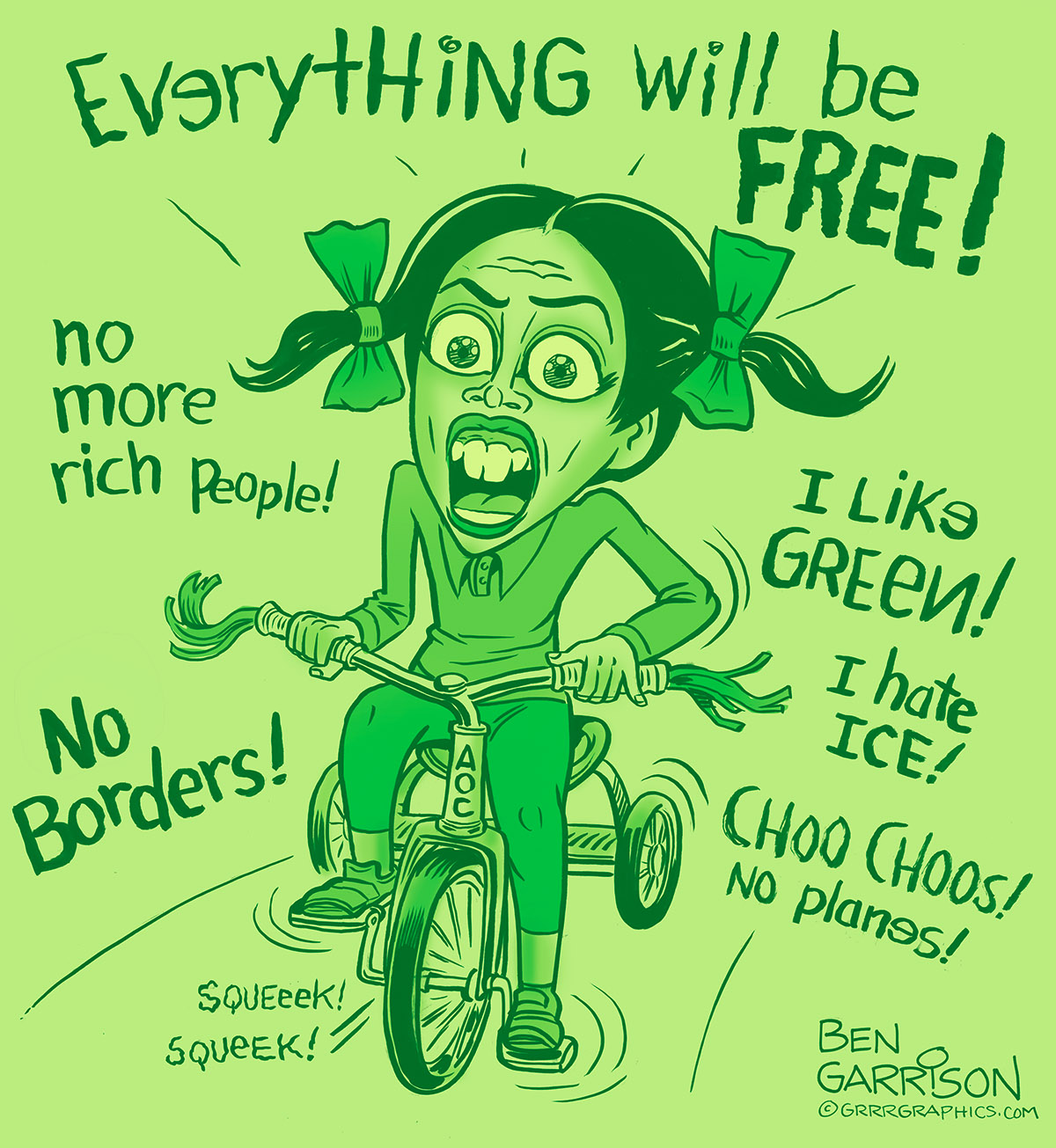 "Sandy" AOC released her 'Green New Deal' plan, which was totally ludicrous. It's childish. 
An editor for the Federalist just called AOC's Green New Deal "immature" and "it looked like something a high schooler" would write. He also added it would cost a "bazillion dollars".
Perfect! I had already drawn her as a child. Like a child, the young congresswoman should be seen and not heard. Or maybe not even seen, but the problem is she has a lot of followers. It's amazing people are listening to her. Ben Stein had the best response, "she doesn't know her elbow from her ass"  (Video tape of AOC wiping her elbow will air soon)
I read that 45 percent of young people favor socialism these days. They learn it in school–and especially in universities.
We all need to speak out against socialism. I'll speak out against it in cartoon form, and you can help by sharing and supporting our cartoons!
Join the Fight against Fake News! Support Cartoons that shred the Democrat Narrative! Click to Donate
Ben Garrison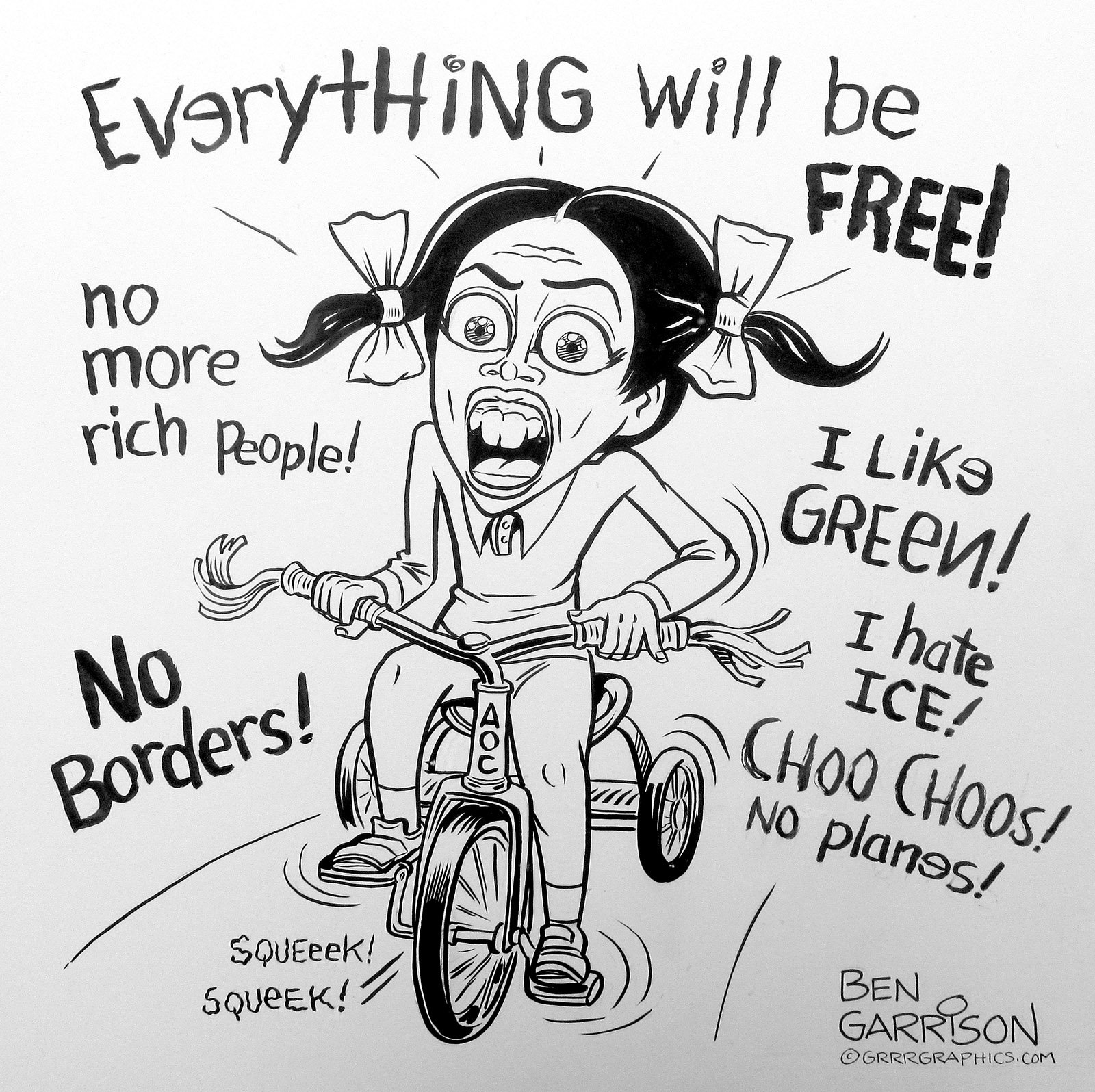 Historic Original Ben Garrison Art now available to Collectors World wide! Click to Reserve your Original Art Now
PS this was a cartoon exclusive for the GARRISON- but it was just too hysterical not to share!
REMINDER BEFORE YOU GO, START YOUR FREE 14 DAY TRIAL AT THE GARRISON CLICK BELOW.  JOIN BEN AT THE GARRISON ONLINE MAGA COMMUNITY FOR PATRIOTS! 


Exclusive Cartoons Never Published
Get New Cartoons before Public Release
Watch Behind The Scenes Videos
Have Direct Access To Ben 24/7
Share Your Cartoon Ideas To Be Drawn
Chat With Fellow Patriots Inside
Support MAGA, Trump, and Patriotism
Get Ready For The 2020 Election With Us