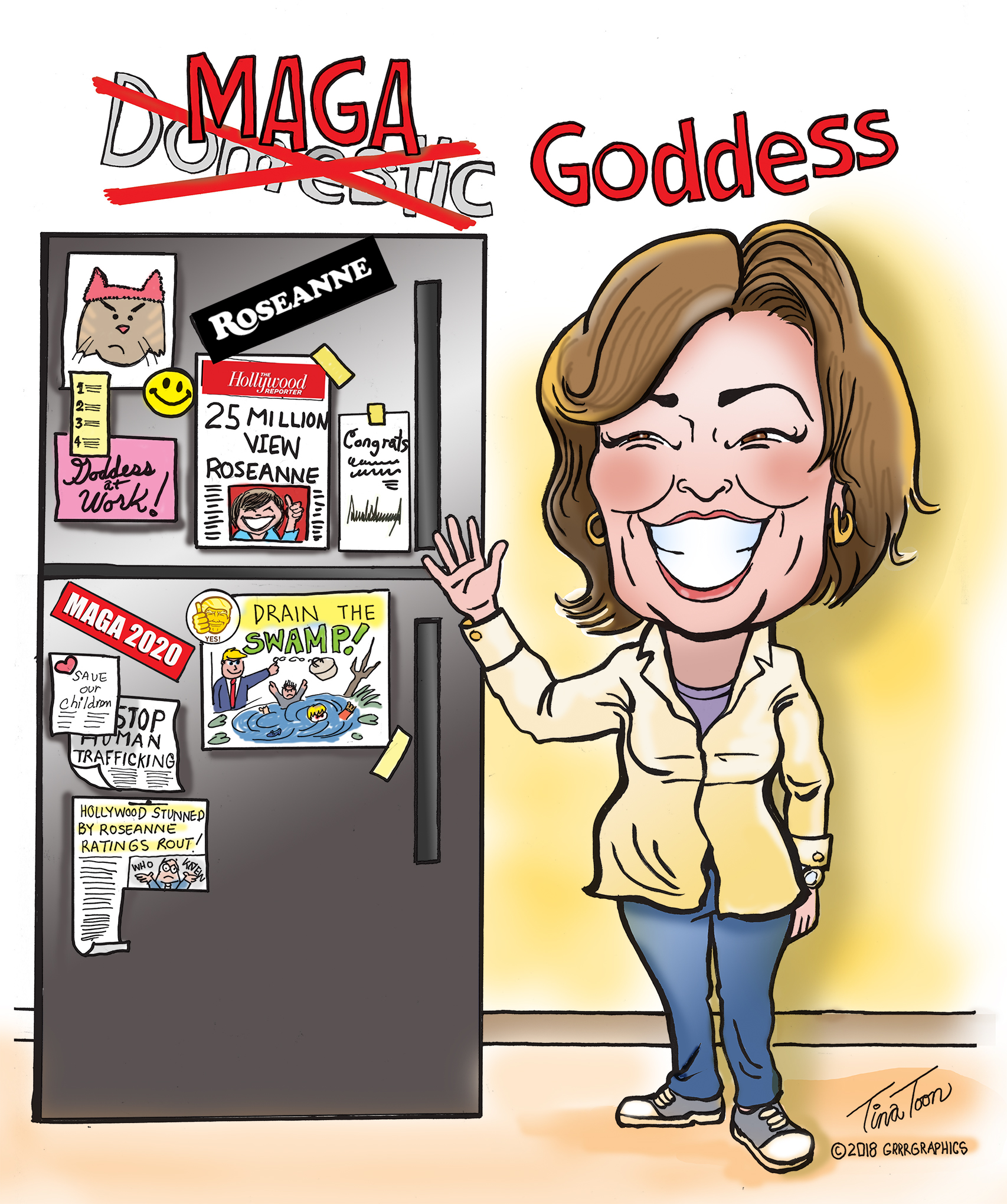 Roseanne Barr had a YUGE audience show up to watch the reboot of her successful "Roseanne" show from 20 years ago.
The ratings for the premiere of the show was a staggering 18 million viewers. By the time the DVRs and an encore airing on Easter Sunday were added into the count, Roseanne achieved a grand total of 25 million viewers. Almost unheard of in today's Netflix, Hulu streaming world.
What made the collective Hollywood Left's jaw drop, is Roseanne is an unabashed Trump supporter and so is her character. That is not supposed to happen on TV unless it is to mock our President. It is almost like there is a 50% part of America that is starved for programming that they can relate too and that shares their viewpoint, who'd a thunk, huh?
President Donald Trump called Roseanne himself and wished her continued success and congratulations on her show.
Congratulations Roseanne and may you keep rocking the ratings!
Tina
Cartoons that are Politically Incorrect? we got them! Support at Patreon