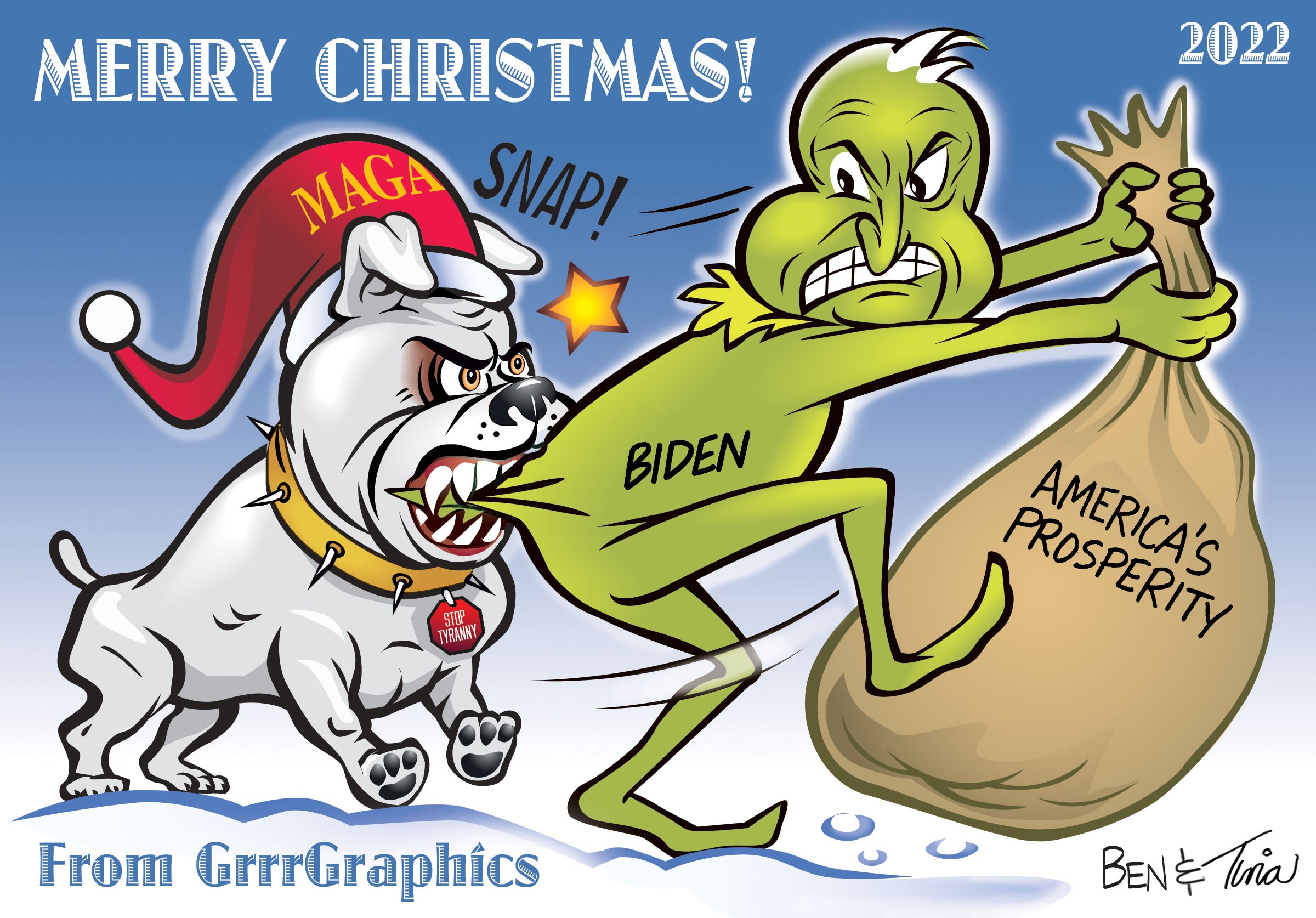 Merry Christmas from Ben and Tina and the GrrrGraphics Team
We wish you a very Merry Christmas and a joyous New Year!
With our country in the middle of an incredible winter storm that is causing havoc across the nation, Christmas is a little tougher this year.
All of us have survived some tough times in 2022, and came out of it stronger and wiser. We are ready to continue the fight against tyranny in 2023. Biden has robbed Americans, not just of the election stolen in 2020, but our country's prosperity. The good news is the people are rejecting Biden's policies and the globalist's entire agenda is falling apart.
People are seeing the truth.
We will keep spreading the message of truth and you can help us by sharing our cartoons.
Thank you for all your kind words and support through 2022, and we will pledge to make 2023 the year that we hold the cabal accountable!
Merry Christmas and a very 'FJB' New Year!
Ben and Tina