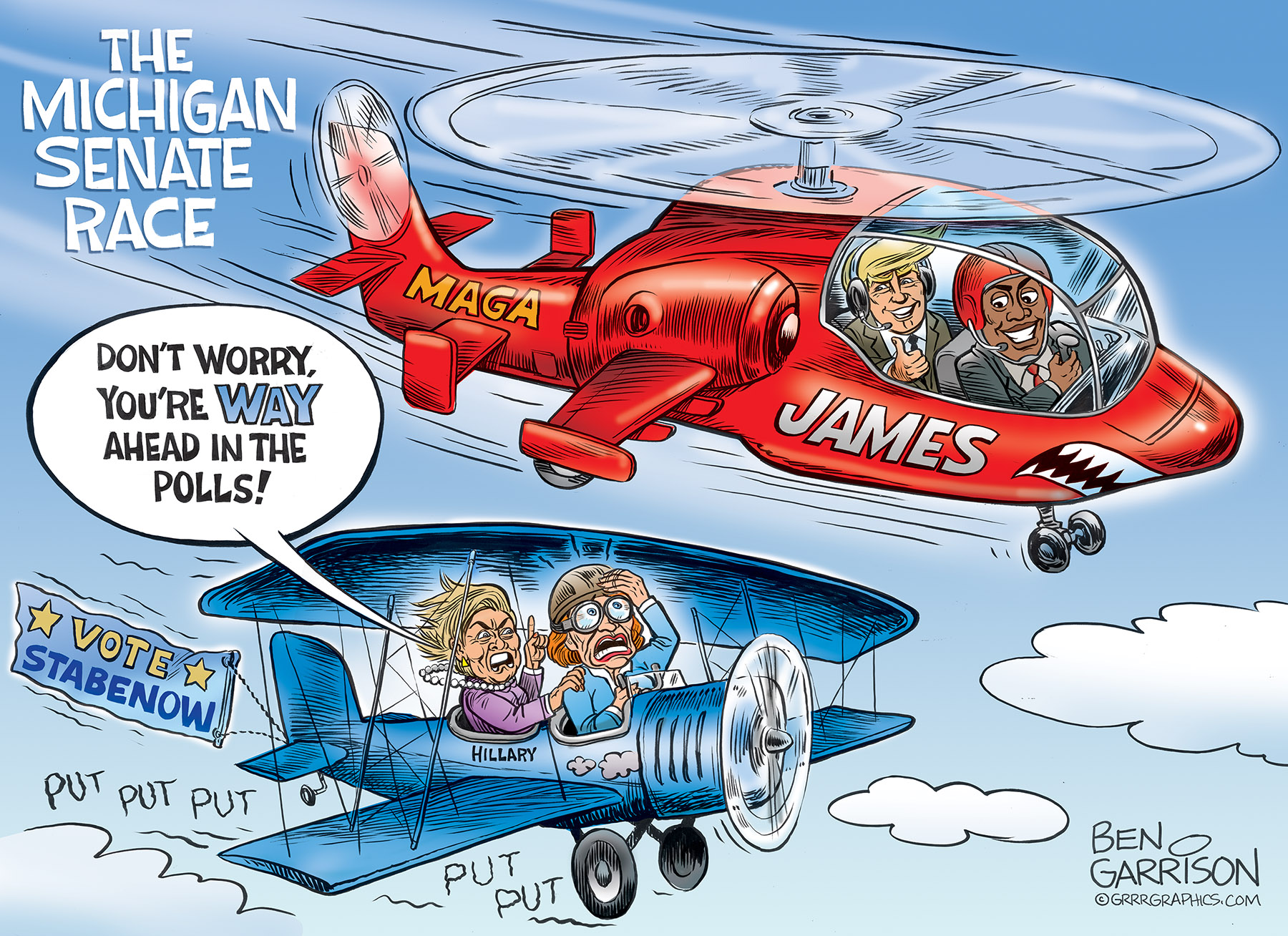 The Senate race in Michigan is a very important election.
The left's career politician, Debbie Stabenow, is watching her Republican opponent, John James gaining ground.
John James graduated from West Point. He was a decorated helicopter pilot and an 8-year Army veteran and captain during the Iraq war. He then went on to earn an MBA from the University of Michigan and has run a business that produced 100 jobs. He's a talented public speaker who wants to help make America great again. President Trump endorsed him, but the GOP's support has been lackluster for some reason. Perhaps because they don't think he has a chance.
He does. Even though he was over 20 points behind in the polls and even though the liberal "Detroit Free Press" said his campaign was a 'hail Mary,' the magnetic James has made terrific progress in the polls all on his own. The 68 year-old Stabenow's big lead has dwindled to single digits. The career politician was supposed to be shoe-in, but now her shoes must feel like they're getting tight. Similar to Hillary's lead, Stabenow's fait accompli in the polls may become meaningless on Election Day.
James is a brilliant young man. His character is sterling. He comes from a stellar family who worked hard to achieve success. None received 'free stuff.' What they have was achieved by merit. James merits getting elected to the U.S. Senate.
—Ben Garrison
THE GARRISON is now Live – Join Ben at Cartoon Headquarters!
Signed Prints available