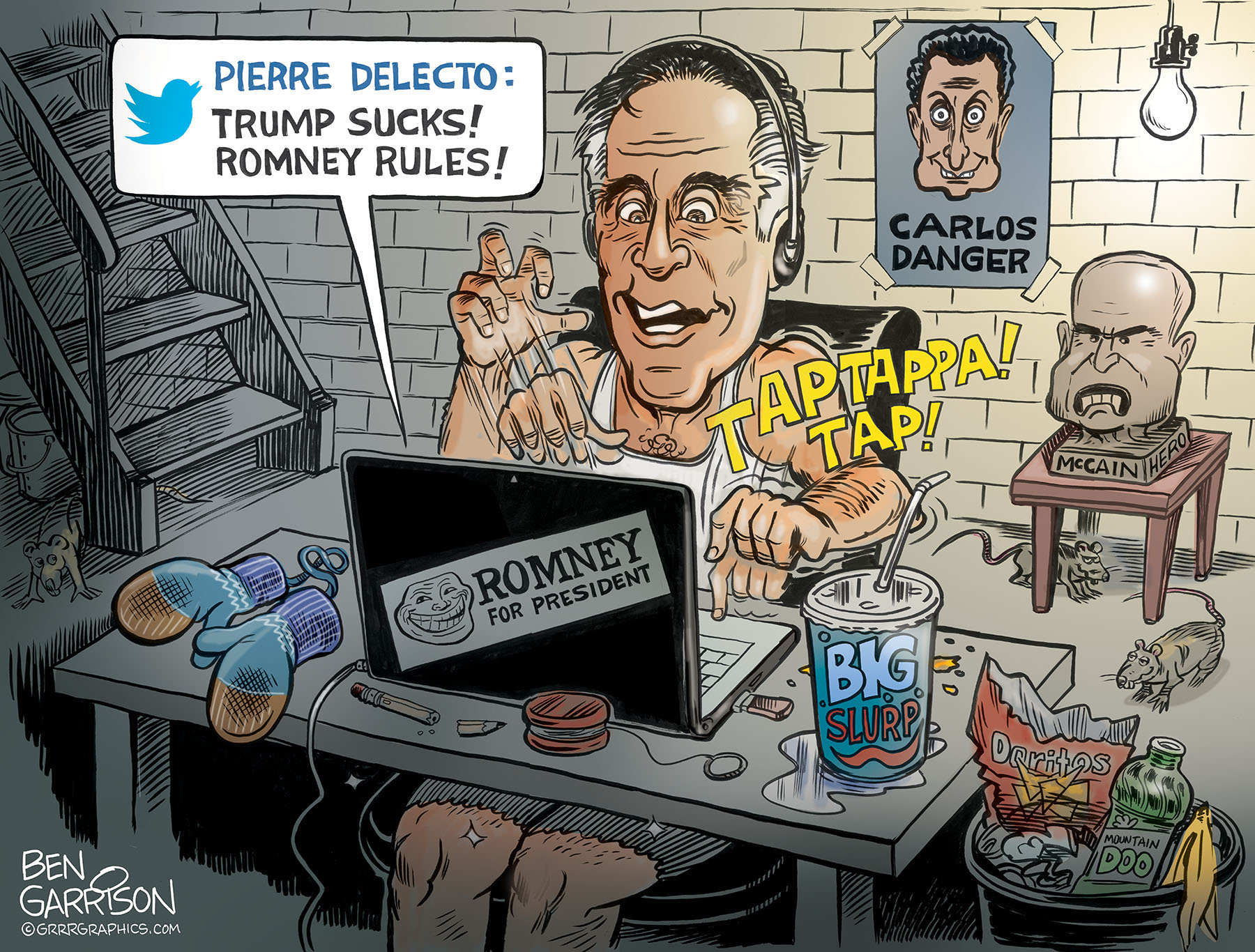 Don't Look In the Basement!
It was revealed that Senator Romney used an anonymous handle, "Pierre Delecto" to support himself on Twitter. Pretty strange behavior since he had few followers, but perhaps he did it to satisfy his inner troll.
Romney is a backstabbing McCain 2.0.
He begged Trump to support his senate run in Utah, then stabbed Trump in the back. He's now lost credibility. Did he even try to defeat Obama or was it planned in advance? Romney leads a luxurious life as a member of the Deep State globalist 'Big Club,' but he belongs in the basement with his fellow rats.
Ben Garrison Cartoons are being demonized by the media, You can help by making a small donation at our support page We won't take it!
He should be mocked and tossed into the dustbin of history with such losers as "Carlos Danger" or Anthony Weiner.
—GrrrTeam
Follow grrrgraphics on Twitter   GAB, TRUTH SOCIAL, INSTAGRAM, TELEGRAM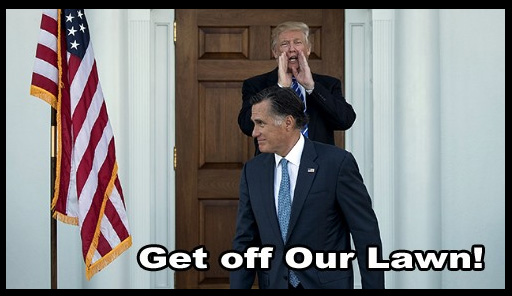 BEN GARRISON ORIGINAL ART- HELP GEAR UP FOR 2020 AND RESERVE YOUR HISTORIC ORIGINAL ART BY THE TOP POLITICAL CARTOONIST IN THE COUNTRY!