$39.99
If you want justice and want to "LOCK THEM UP" ?
….then this Book is for you.
Obama, Hillary, Comey, McCain, and Mueller get the "treatment" as no one is spared.
The book contains 140 pages in full color and exclusive cartoons that have never been released to the public.
This book also contains Ben's most infamous cartoon "Making the First Lady Great Again" seen by millions.
Your purchase goes to support our country, the MAGA movement, and the REAL President, Donald Trump!
Order yours today by clicking the "Add To Cart" button below. 
4 in stock (can be backordered)
Description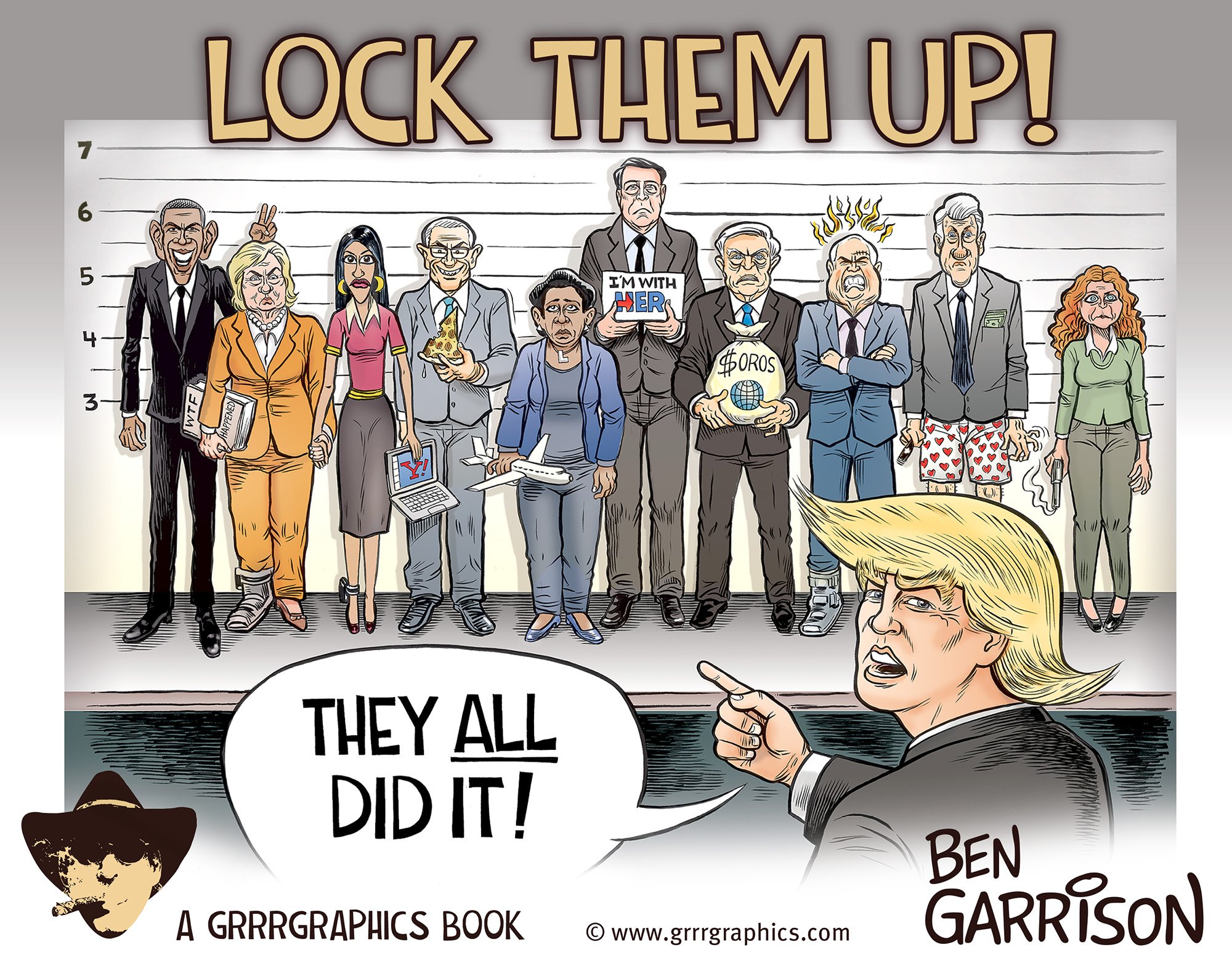 Ben Garrison's second cartoon book continues where his "The Election Collection" left off. From the moment Trump was sworn in as President to the Mueller witch hunt, it's all chronicled here in Ben's hard hitting and humorous style.
If you are ready to make delicate snowflakes melt and Lefty heads go "Ka-Boom" then order today!
Can't wait? Available on Amazon unsigned
8.5″ x 7″ (21.59 x 17.78 cm) 
Full Color on White paper
140 pages