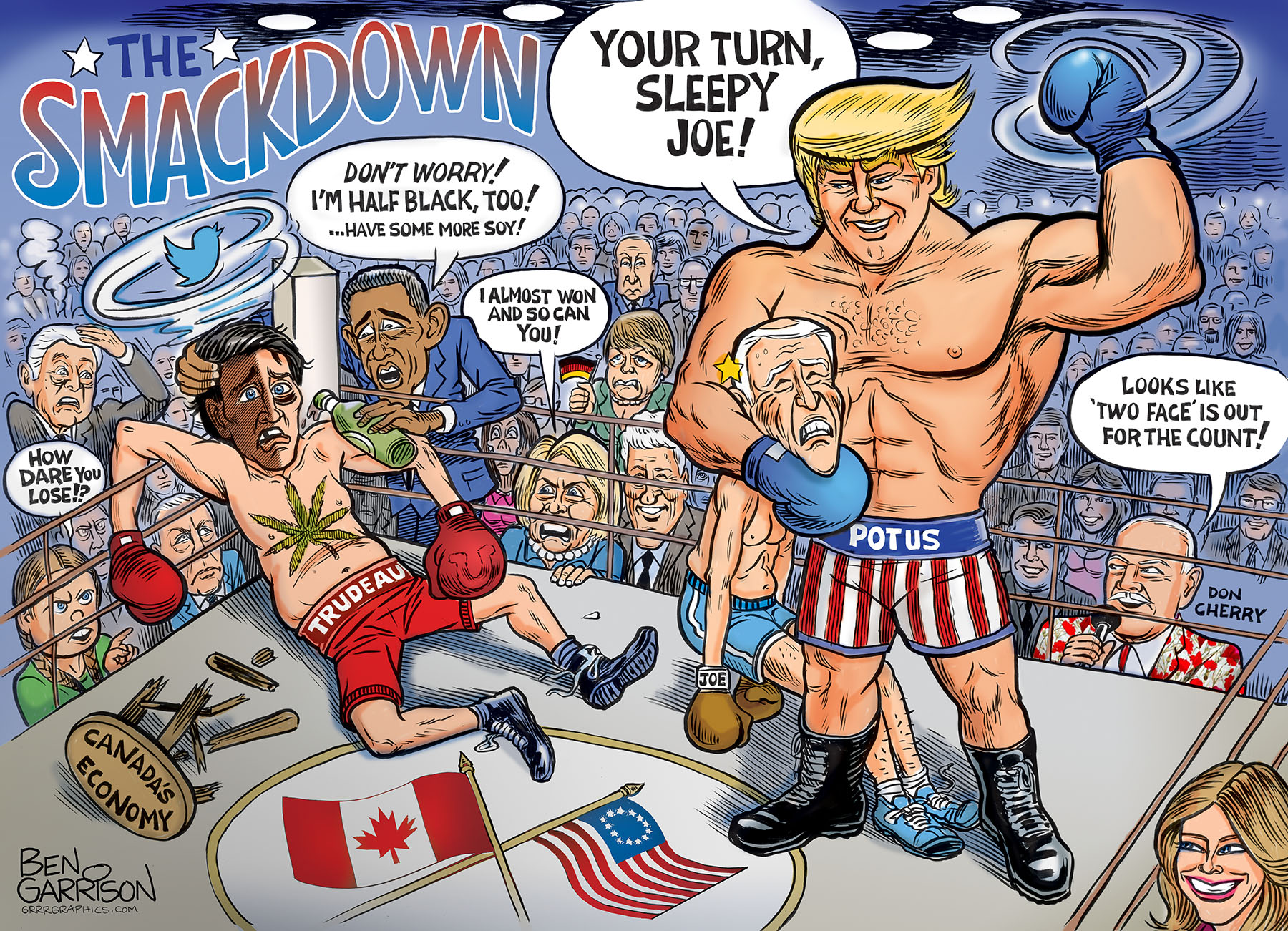 HAPPY BOXING DAY!
TRIGGER WARNING! DO NOT PLACE THIS CARTOON WITHIN 25 FEET OF A LEFTY! WE ARE NOT RESPONSIBLE FOR EXPLODING HEADS! THANK YOU
"It's Smackdown Time!" Guest Post by a Canadian Patriot
There are several politicians that talk a great deal, but always come up short time after time when it comes to fight.
Just in case Justin 'Two-Face' Trudeau has not had enough of bad news in losing his majority government, being ridiculed by the whole world or being ousted as blackface three times and gaining the title of world class hypocrite; he will not be able to offer any resistance to his superior adversary who will send him to his corner, beaten!
Sleepy Creepy Joe will finally meet justice. He has single handedly given a new definition to rope-a-dope! The canvas will soon be his only friend. If only his son Hunter could be found to come to his aid. Hunter's sniffing days are numbered!
Trump understands that process matters. Armed with courage and audacity and hardcore persistence, he has overcome many past fights in his journey as president with boundless energy and firm resolve.
He is in a league of his own. None are his equal. He will continue to dispatch the globalist puppets and all will meet the same fate as Two-Face and Sleepy Joe!
Trump is the STORM! He's the silent majority's strength and Canada's best hope.
With the great First Lady and true Canadian patriot and icon such as Don Cherry in Trump's corner, the globalists and climate warriors are going down!
It's time for patriots to stand up and join the fight against corruption and not fall victims to their lies, tricks, and deceit.
Mr. President, we're in your corner!
—A Canadian Patriot