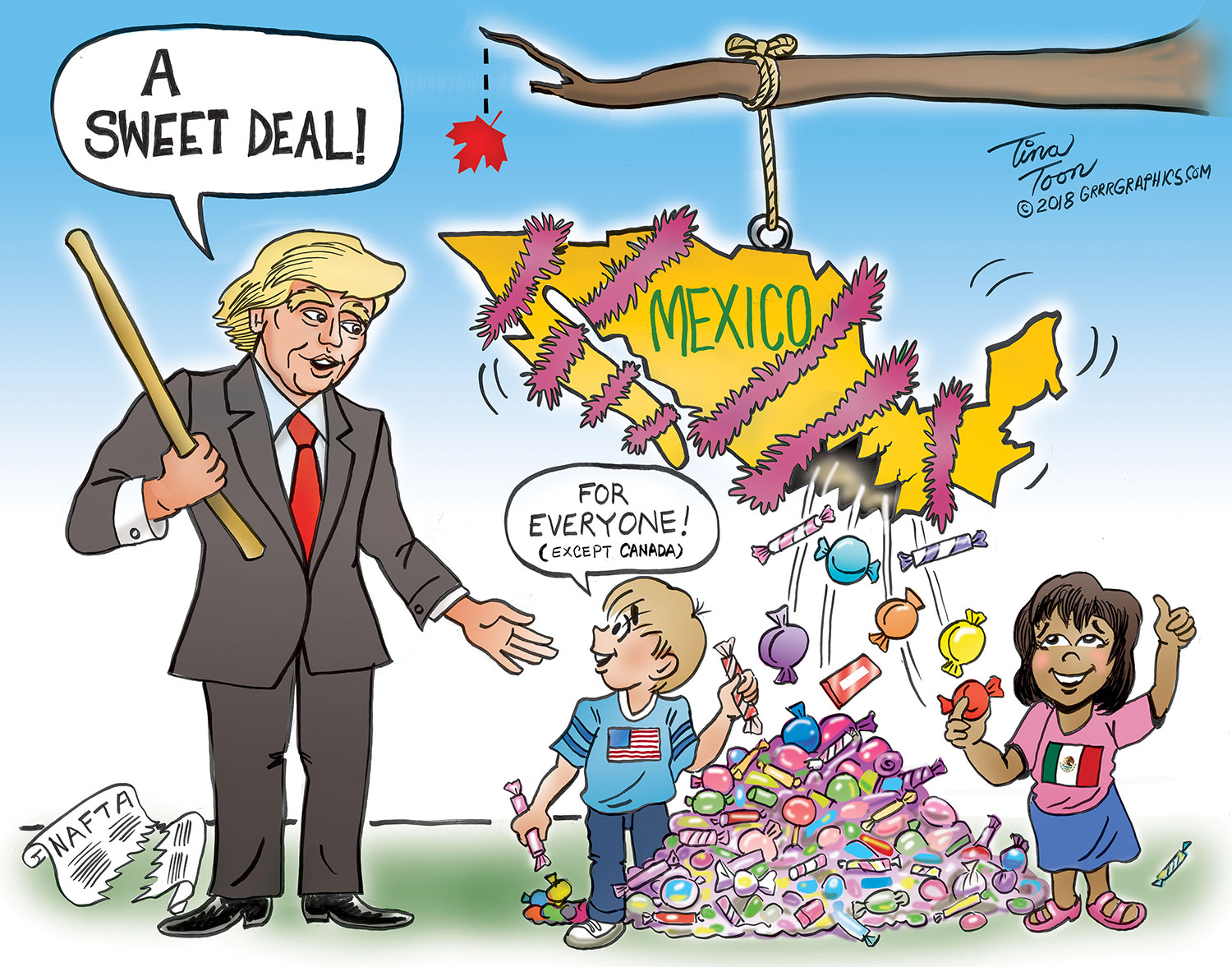 UPDATE October 1, 2018
U.S. reaches trade deal with Canada and Mexico, providing Trump a crucial win
Trade ministers from the U.S., Mexico and Canada have reached a deal to revamp the North American Free Trade Agreement, the Trump administration announced late Sunday night.
The new pact, which is being called the U.S.-Mexico-Canada Agreement, is a major step toward completing one of Trump's signature campaign promises and gives the president a concrete policy win to tout on the campaign trail this fall. It also sets the stage for what is sure to be a high-stakes fight to get the agreement passed by Congress before it can become law.
Tina Toon From August 25, 2017
President Trump negotiated a better trade deal with Mexico. "They used to call it NAFTA," he said. "We're going to call it the United States/Mexico Trade Agreement. Some may say it's merely a revised version of NAFTA, but regardless this has to be seen as another victory for Trump and it also benefits Mexico as well. Workers in both countries will see better jobs. Canada will probably return to the bargaining table soon, even though Trump's relation with Trudeau has been a bit strained.
—Tina