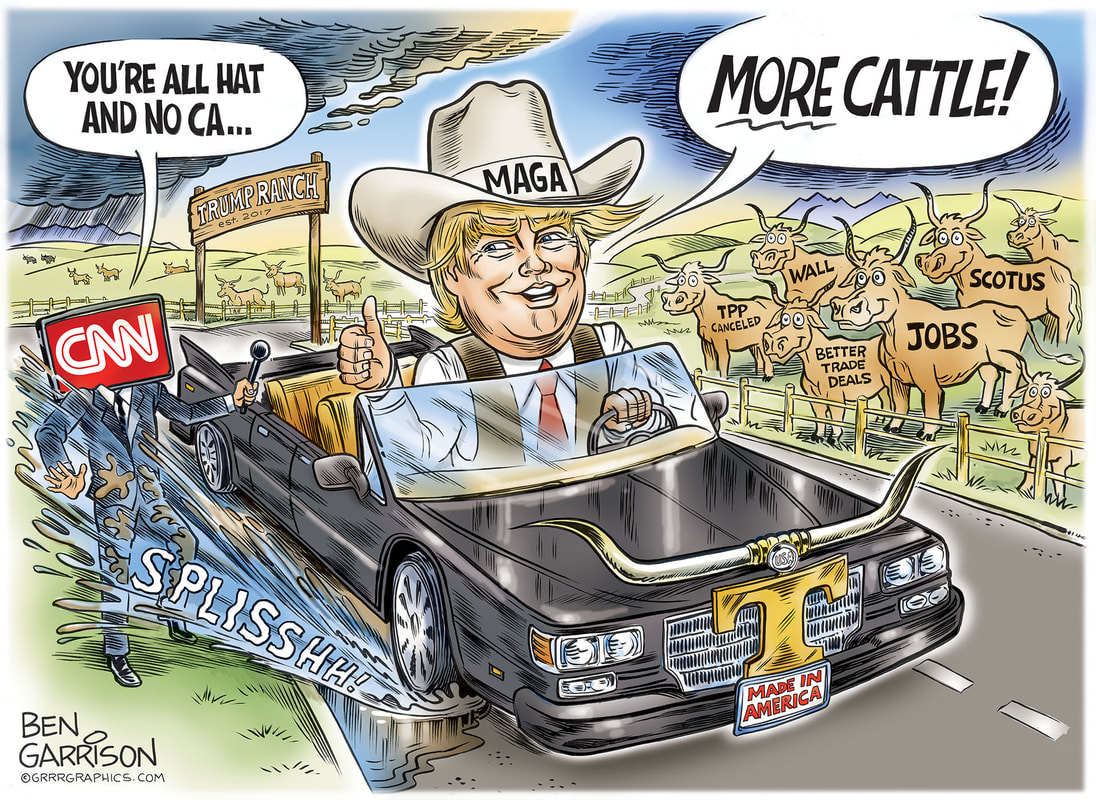 UPDATE January 4, 2019 Jobs up BIGLY Jobs Growth Explodes Higher, Adding 312,000 Jobs in December Hispanic unemployment lowest ever
UPDATE Oct. 5 2018: unemployment rate hits the lowest level since 1969, 
Hispanic Unemployment Rate Hits Lowest Level on Record in September
Optimism among U.S. manufacturers is soaring as the Republican-led tax cuts help fuel a white-hot economy with the lowest unemployment numbers in over a decade, but a significant labor shortage is undermining the gains, a new report shows.
Nearly 93 percent of manufacturers are projecting further expansion for their businesses, and positive sentiment among smaller companies is up to 91.3 percent, according to a quarterly survey from the National Association of Manufacturers. It's one of the best outlooks the group has seen in the 20 years it has conducted the survey among its 14,000 members.  Story
Original Post below:
All hat and no cattle' is an old expression often applied to someone who is full of hot air. Such a person may loudly brag (big hat), but lacks accomplishments (cattle) to back up the braggadocio. In the case of president Trump, he was given a gift of a custom-made cowboy hat called "El Presidente." The hat fits and he's wearing it because he has already accomplished a great deal only six months into his administration. A pipeline deal, appointing a Supreme Court justice, bringing jobs back to America and better trade deals starting with the cancelation of TPP. He pulled out of the Paris Accord because it wasn't in America's best interest. He has humiliated the Deep State fake news media—particularly CNN. He's an 'America First' president, and that's refreshing.
[paypal_donation_button]
More progress needs to be made. Plans for the wall are underway, but we also need to end Obama care. Not modify it or replace it, but rather get rid of government interference in health care altogether. Let people again choose (or not choose) to buy their own insurance. Returning health care to the free market and private sector is the only way to open up competition and drive down prices.
A lot of work remains when it comes to draining the swamp. The Deep State needs to be uprooted. The CIA has way too much power. Break them up. Eliminate the NSA. Remove the pedophiles and satanists from power. Audit and end the Federal Reserve. End the income tax and IRS tyranny.
Oh—and don't forget Hillary. LOCK HER UP!
–Ben Garrison
Speaking of LOCK THEM UP-Order your signed copy here!