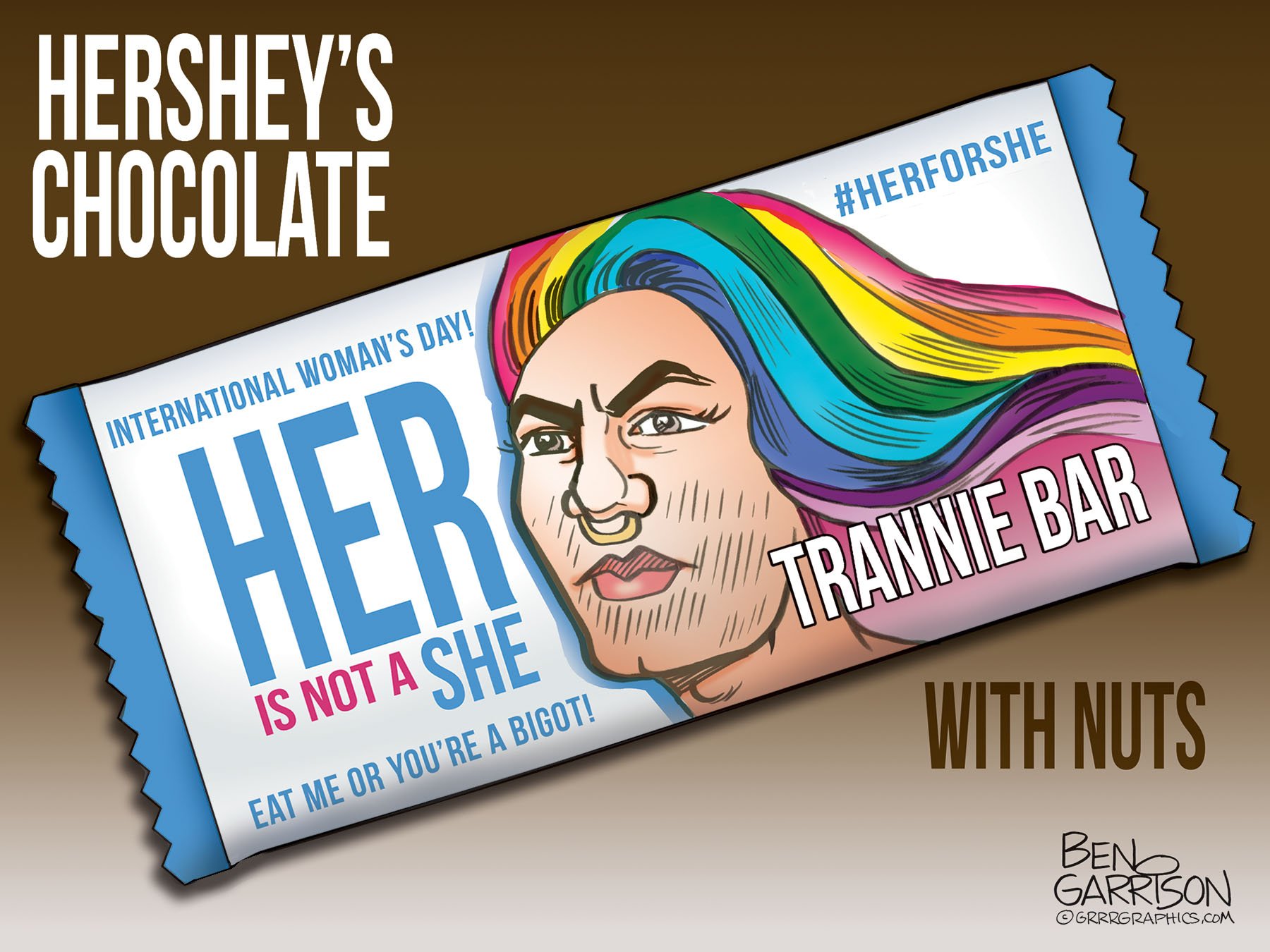 Hersey's New Trannie Bar- Chocolate with nuts
Cartoon published 03/04/2023
Why do woke corporations think we want trans propaganda with our purchases?
First we had the 'woke' M&Ms lecturing us about inclusiveness and diversity and now we have a transvestite's face plastered over Hershey chocolate bar wrappers. The chocolate bar is supposedly celebrating 'International Women's Day' by means of featuring a man pretending to be a woman displayed on their wrapper.
Anyone with common sense knows that we are living in a thick fog of trans-insanity. The truth is that there are only two genders, male and female, not 73 like they claim.  We now live in a society where the mentally ill are rewarded and encouraged—and they encourage us to celebrate their mental illness!
Are you tired of woke corporations virtue signaling by telling us how inclusive and diverse they are? Are you tired of being told that you are a bigot and a racist if you do not agree with everything that the 'woke' claim is science and truth?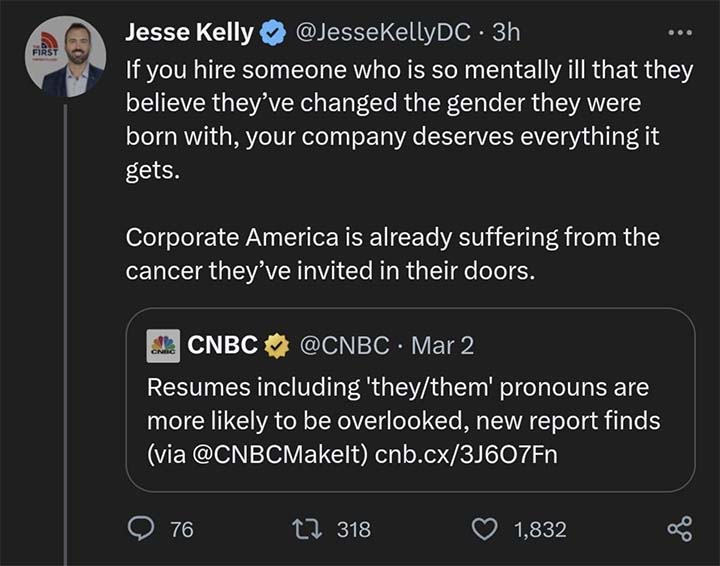 It's time to boycott all woke corporations and and anyone that doesn't share your values. Why give money to companies that think you are stupid lemmings and probably laugh at you?
We are fundraising for 2023, You can also keep GrrrGraphics online with a purchase!  Visit our Best sellers! Click now!
Women are slowly being erased from our society while ugly men in loud dresses and clownish makeup are proclaimed 'real' women and are placed at the top of the victimhood pyramid. At the same time they tell us that a woman cannot even be defined!
The insanity must end. Men must be seen as real men and women must become women again or our culture will self destruct.
Do not accept the woke mantra. It is a path to misery and death.
—GrrrTeam
Cartoon Available As Signed  Print Click To Order
We are fundraising for 2023, You can keep GrrrGraphics online with a purchase! Click To Shop
Follow @grrrgraphics on GAB, TRUTH SOCIAL, PARLER, INSTAGRAM, TELEGRAM 
or join us at The Garrison!