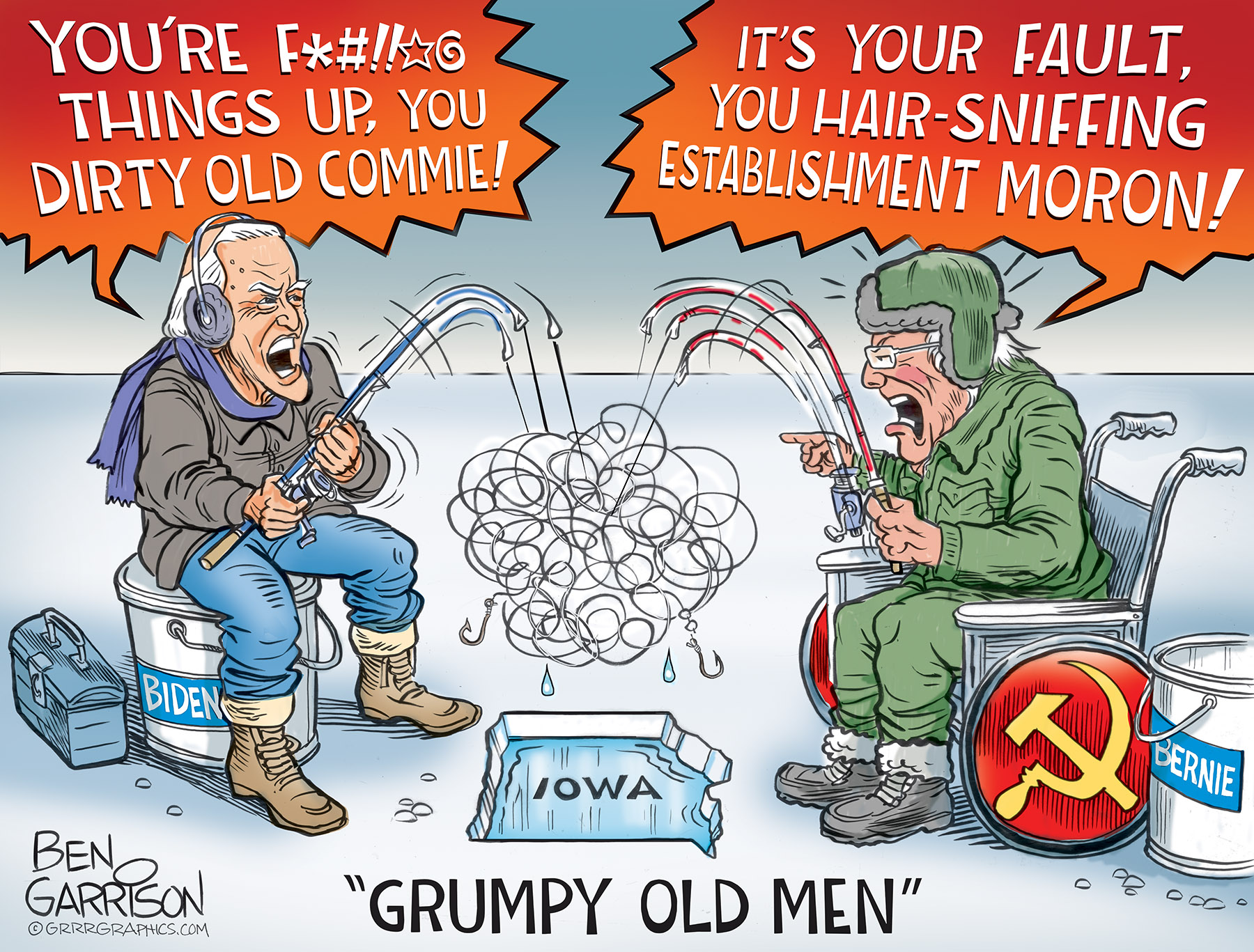 Iowa Caucus Disaster
We watched the Democrat Iowa caucus results pour in last night.
Only the results didn't pour in.
The fish were biting, but not being recorded. The Democrat Party's computers froze up like a lake in Minnesota, which seems suspicious.
Did Bernie do so well that those who control the party had to make sure there was no news? Hillary in particular does not like Bernie and doesn't want him to gain any momentum.
We expected it to come down to Biden and Bernie who are two career politicians pushing 80. Are they too old for the presidency? Apparently they don't think so. Despite Joe's slurred speech and Bernie's heart attack, they claim they are as fit as fiddles.
They both should be retired and spending their winters ice fishing like Walter Matthau and Jack Lemmon in the film "Grumpy Old Men".
The Democrats must know that they have no candidate capable of beating Trump. That's why Hillary is waiting in the wings.
—Ben Garrison
We need your support in getting Donald Trump reelected! Your purchase goes toward our country, the MAGA MOVEMENT, and President Trump!
OMG BOOK BUNDLE (3 Books)
$149.99
"OMG BUNDLE": THE ORANGE MAN GOOD TRIPLE BOOK BUNDLE!
A Deplorable Gift for MAGA Patriots!! Perfect for your close patriot, family or friend.
Our three most popular cartoon books in one bundle: "The 2016 Election Collection" cartoon book, the "Lock Them Up" cartoon book, and the "Orange Man Good"  cartoon book!
Added FREE gift: Cartoon Sticker
Own hundreds of your favorite cartoons…. and SIGNED by the one and only Ben Garrison himself, adding priceless value to these collectors items down the road…
Over 400 pages of cartoons!
Your purchase helps us raise awareness of ELECTION FRAUD, STOLEN ELECTION, THE DEEP STATE, and lets them know that you are a TRUE PATRIOT who loves the USA!
Order yours today by clicking the "Add To Cart" button below. (Multiple orders of this bundle = greater support for us and AMERICA!)
15 in stock
Description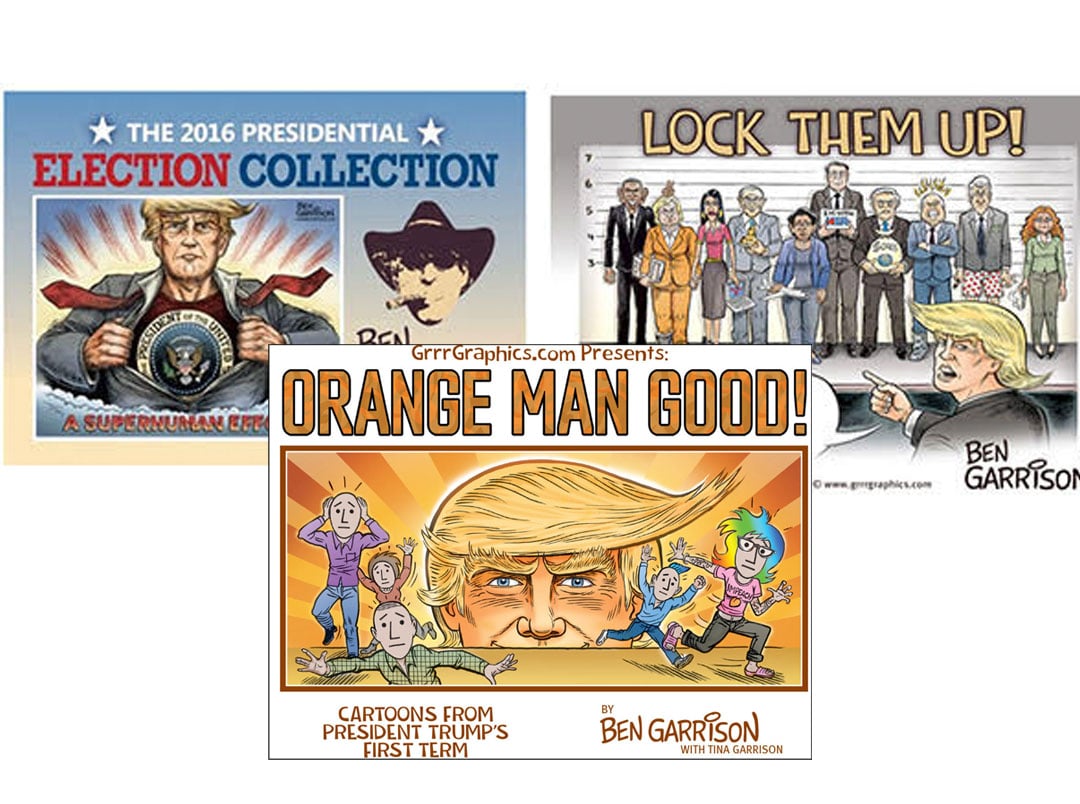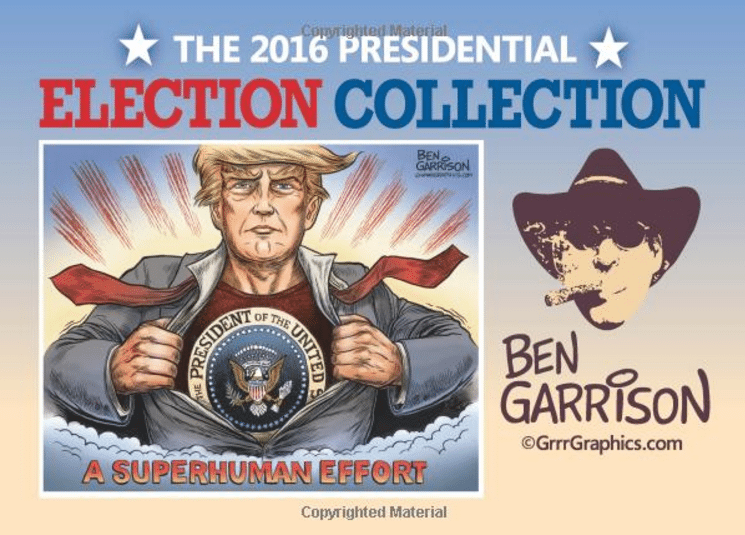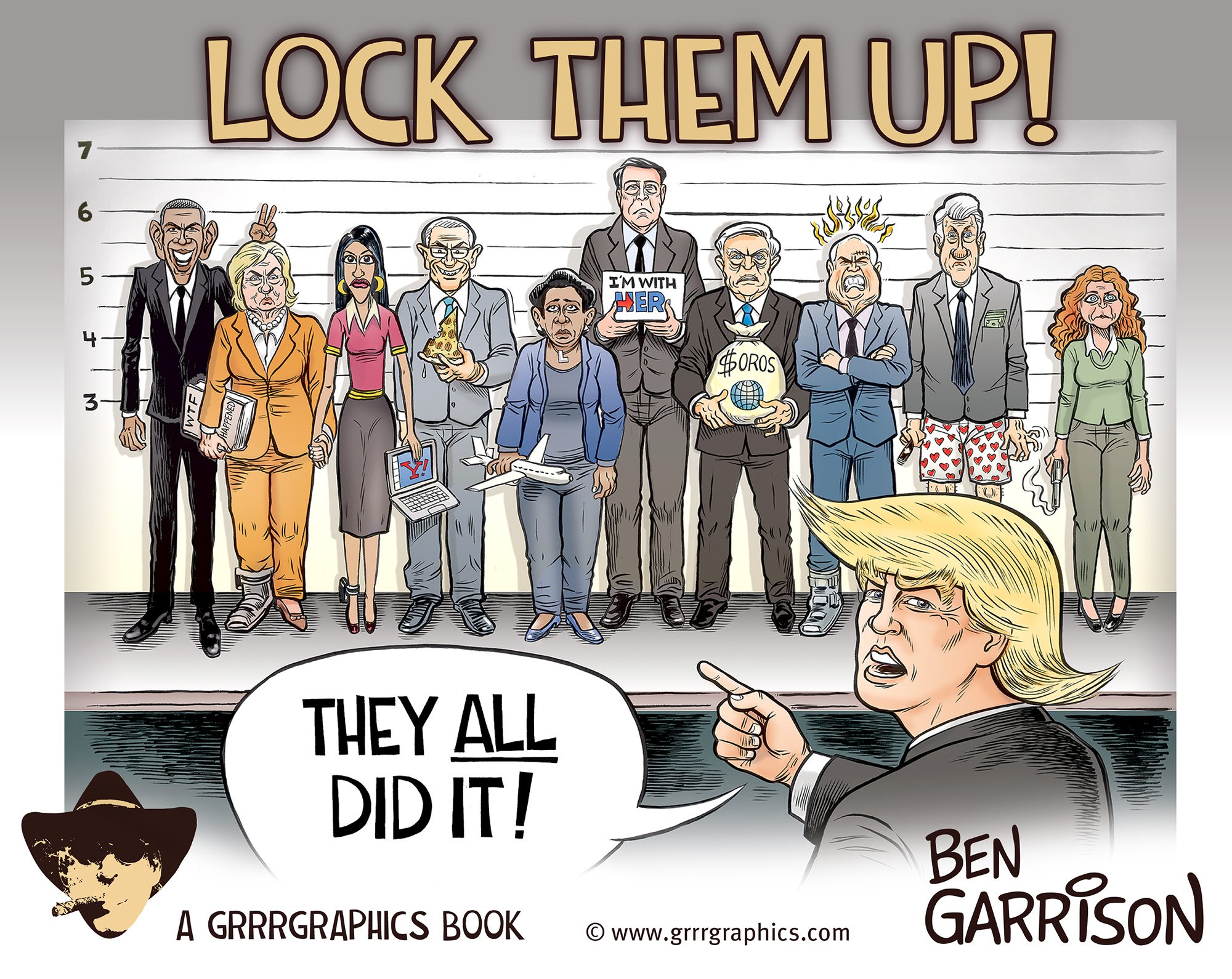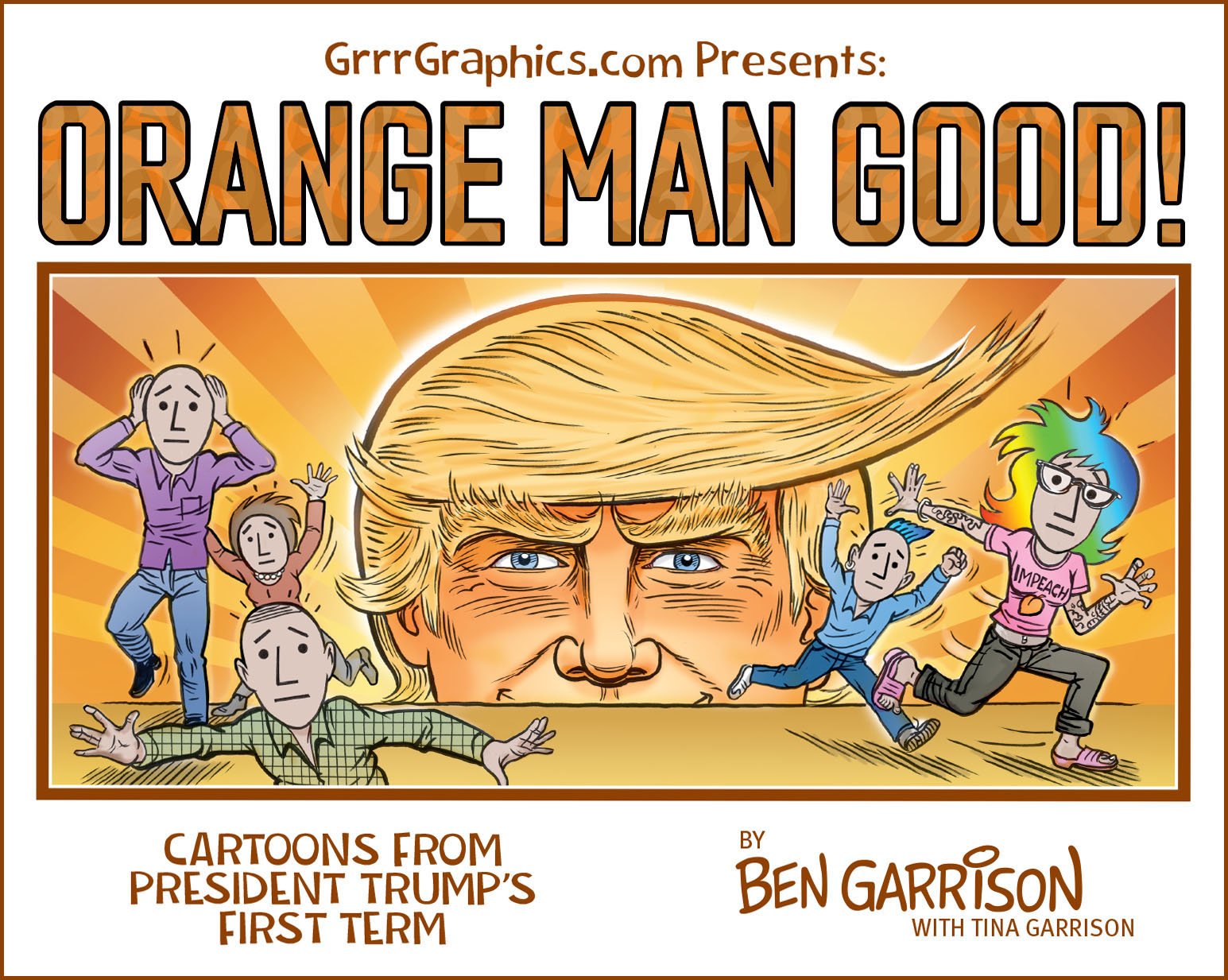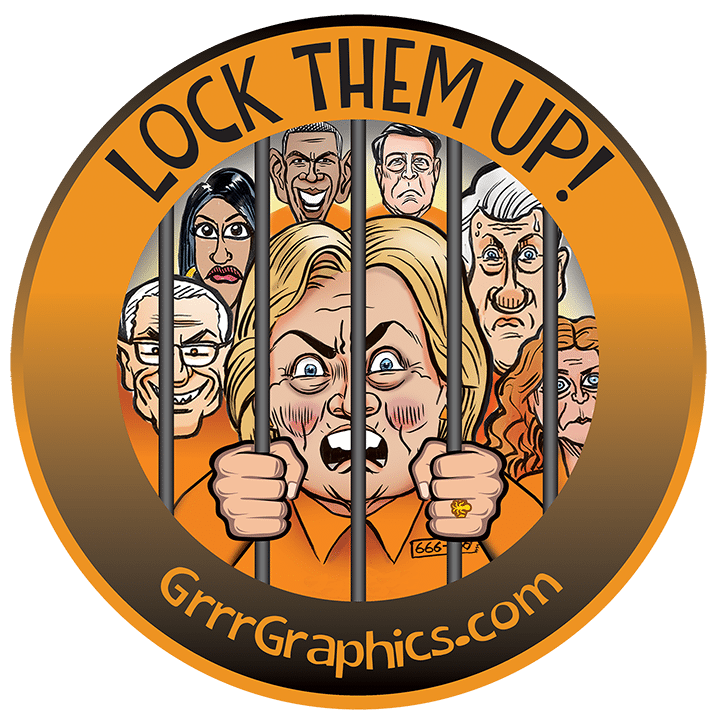 SIGNED Election Collection Book: 
Book includes all  cartoons drawn during the 2016 election. The book has 114 cartoons plus six cartoons that have never been released to the public.
Product Details
Paperback​
142 pages
Full Color
Trim size 8.25″ x 6″
Language English
Publication Date March 4, 2017
SIGNED LOCK THEM UP Book
Product Details
Paperback​
140 pages
Full Color
Trim size 8.5″ x 7″
Language English
Publication Date May 16, 2018
SIGNED ORANGE MAN GOOD BOOK
Product Details
Paperback​
148 pages
Full Color
Trim size 8.5″ x 7″
Language English
Publication Date Oct 19, 2019