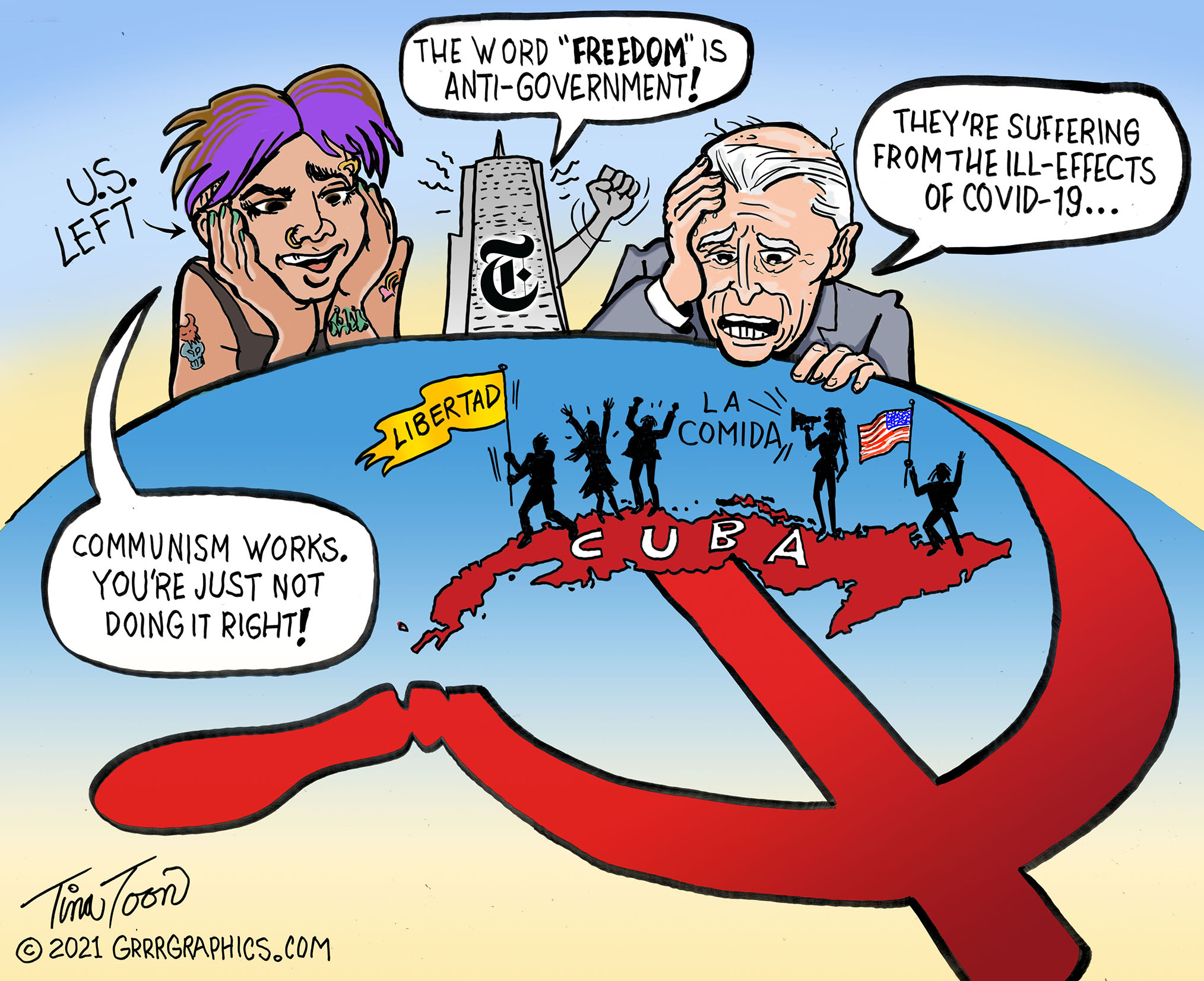 The Cuban People Deserve Freedom
Circle back White House press secretary Jen Psaki said Monday that Cuban protesters yelling "freedom!" during anti-communist protests were in reality demanding "freedom from rising COVID cases."
Psaki's attempt at gas-lighting was a complete fail.
On Sunday Cuba experienced the largest protests against the brutal communism they are forced to live under in recent memory. If they were protesting against "rising COVID cases" why were they not wearing masks and shouting "Death to COVID."
Our Fans are the best, join us on Patreon for an "early look" of all cartoons before publication! Click to support us with a monthly donation! See you there!
Cheater in Chief waited 24 hours to release a flaccid statement about the Cuban protests, claiming the US will  "stand with the Cuban people" and against their repressive communist "Cuban regime."   Biden did not repudiate the Communist Party or its Marxist ideology, of course. We all know his Chinese handlers would not look kindly on that statement.
How many times have we heard those on the left make excuses for oppressive communist and socialist regimes, saying communism works, they just didn't "do it right."
Too many to count.
The New York Slimes actually came out and said the word "freedom" is "anti-government."  In fact, the word freedom is like garlic to a marxist vampire, they can't stand the thought of people making their own choices and living free.
The Cuban pro-democracy group Cuba Decide confirmed the disappearance or arrest of 57 people since protests erupted throughout the island on Sunday night, many of them prominent critics of the communist regime. This is how a brutal communist dictatorship operates.
We support the Cuban people in their fight against the tyranny of communism. We think Americans need to take a good look at what's happening in our own country as the marxist Biden regime has adopted many of the communist tactics used to enslave their citizens. Freedom can disappear quickly if we do not stand up and push back.
Already the FBI wants you to snitch on your neighbor or family for "suspicious behavior" and the Biden stormtroopers are planning to knock on your door demanding your vaccination "papers." (Put up a NO TRESPASSING SIGN and refuse to answer the door.)
In Havana they are waving American flags, in Portland, they are burning American flags.
Let that sink in.
Tina
Share a virtual "coffee" with Tina and Ben! A fun way to support Our cartoons Click to share!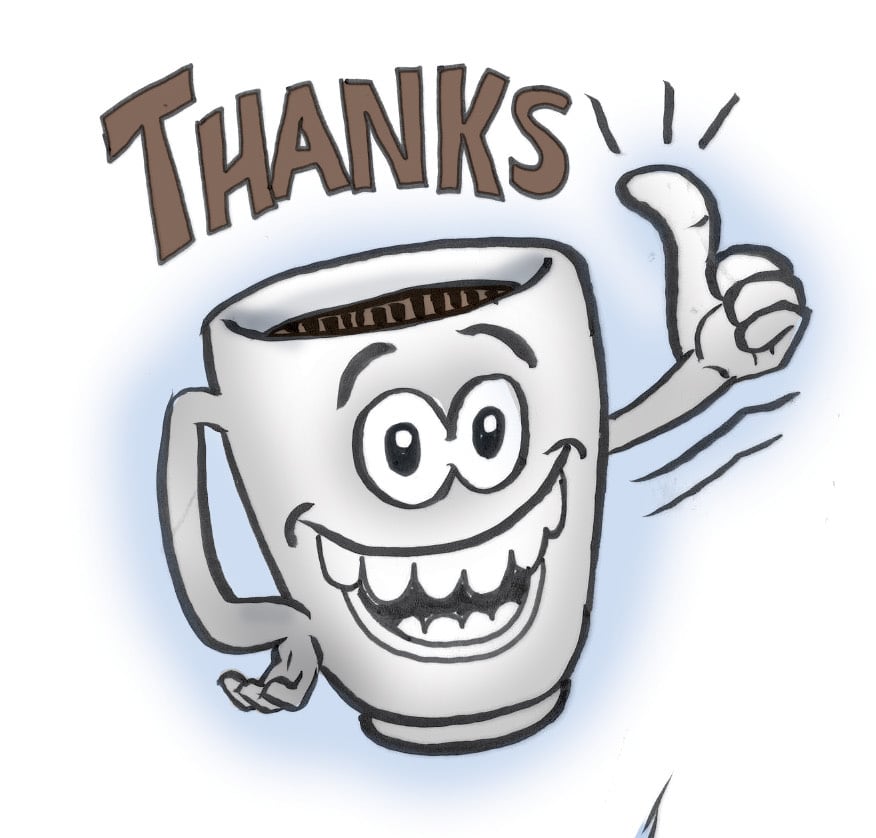 [DISPLAY_ULTIMATE_PLUS]
Note: We are an Amazon Associate. Your purchases on Amazon via our links will support Ben and Tina's cartoons- At no extra cost to you! Please click and send some love! 
Amazon Home Page