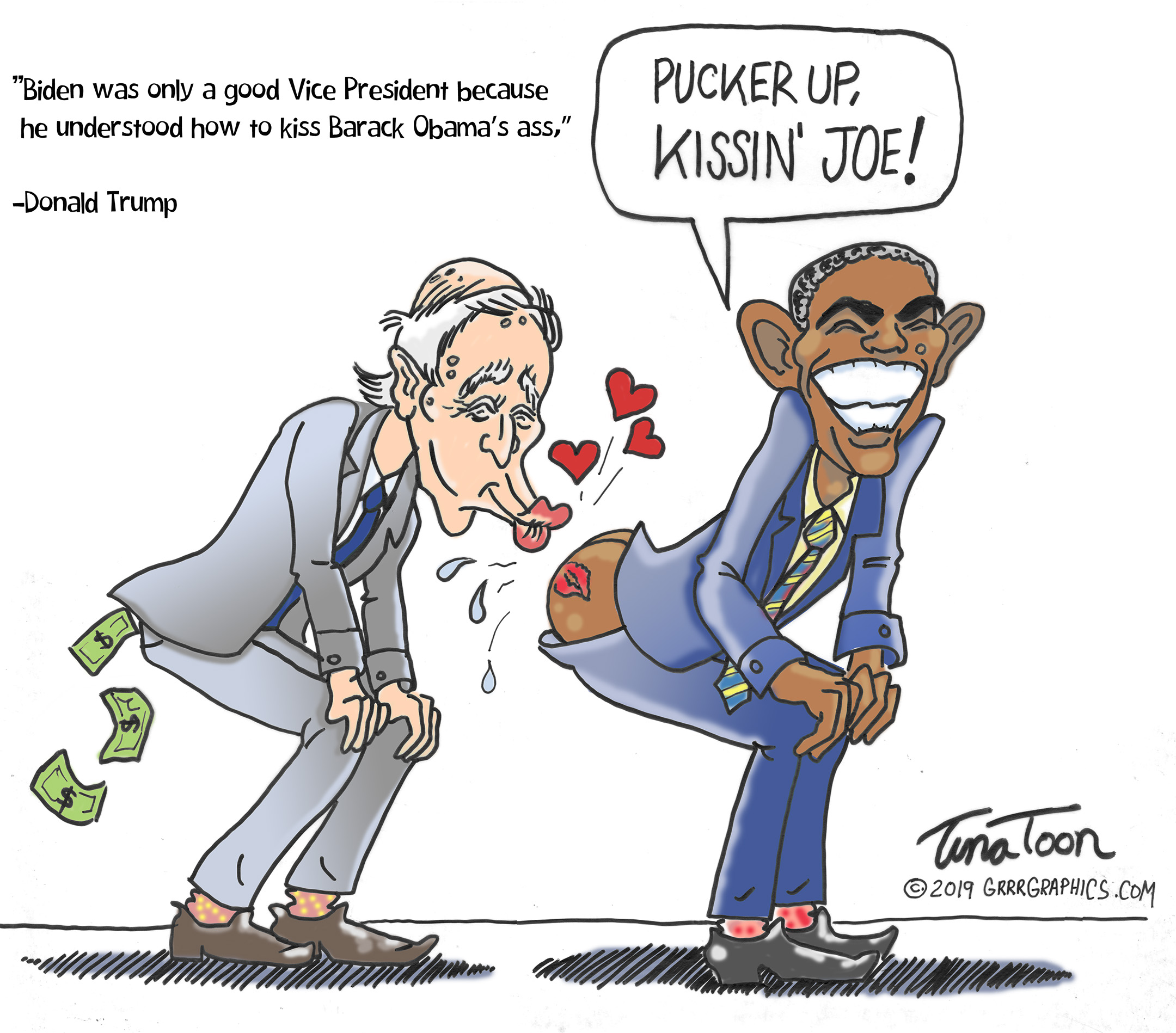 "Butt- Kissin' Joe"
As I watched the recent Trump rally last week, I burst out laughing when I heard Trump say Joe Biden was a good Vice President because he understood how to "kiss Obama's ass".
How true and how funny!
During Friday's Patriot's soapbox appearance on the power hour, we talked about doing a cartoon about this quip and I was volunteered into drawing it.
So, yeah, this could be in bad taste for some folks, but GrrrGraphics is the home of "politically incorrect" cartoons and this ranks up there with the best of them.
Biden's campaign is done stick a fork in him.
We are ALL on the 2020 Front Lines! Victory with Weaponized MAGA Cartoons- Help support- Join us on Patreon- Click to view!
Hunter Biden just stepped down from the Chinese-backed private equity firm that had $1.5 billion from Chinese. But he will KEEP his money-of course!
Follow the money folks, bread crumbs lead to Biden, Pelosi, Schiff, Hillary and then to Obama himself.
Speaking of which, where is Obama hiding?
Tina
Thank you for the support! WWG1WGAA
 We are being demonized by the media, You can help by making a small donation at our support page