Who Knew the Left would Lose their minds over a "cartoon"
He who laughs last..laughs best
Apparently nobody read my post about Trump charging a windmill. They said I didn't understand the Don Quixote metaphor. In my post I explained I did indeed understand it, but as an artist I'm free to take liberties with any metaphor I like.
This is the part where Ben speaks slowly so the mentally challenged Left can understand:
Trump was riding a strong steed and carried a lawsuit lance. He had the social media windmill on the chase.
Not exactly what Cervantes wrote, eh? No need to apologize to him since he's been dead for centuries.
People knew I was bending the metaphor to communicate a point but they didn't care.
They just used it as an excuse to attack Trump and his supporters. That's their prerogative. That's what they do.
Help us expose the Big Tech's Censorship of Americans, every dollar helps keep GrrrGraphics online, we are totally funded by YOU! Click to donate today
For my next cartoon I will show Trump defeating the great white whale. Just kidding.
Maybe not.
— Ben Garrison
HISTORIC BEN GARRISON ORIGINAL ART NOW AVAILABLE, RESERVE YOUR ONE OF A KIND ARTWORK TODAY CLICK NOW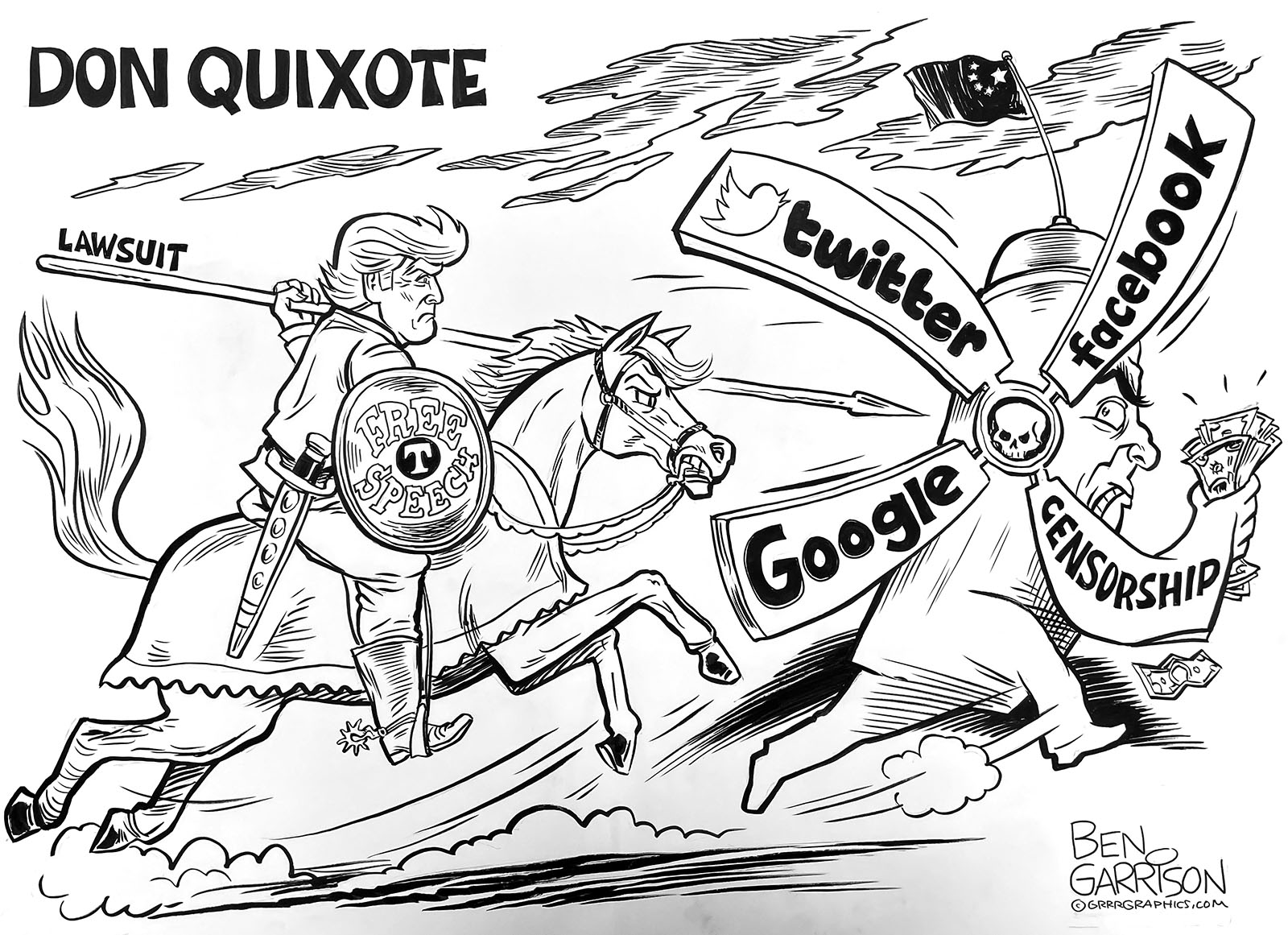 Signed Limited Edition Print Poster Size Available Click to Order
[DISPLAY_ULTIMATE_PLUS]
Note: We are an Amazon Associate. Your purchases on Amazon via our links will support Ben and Tina's cartoons- At no extra cost to you! Please click and send some love! 
Amazon Home Page