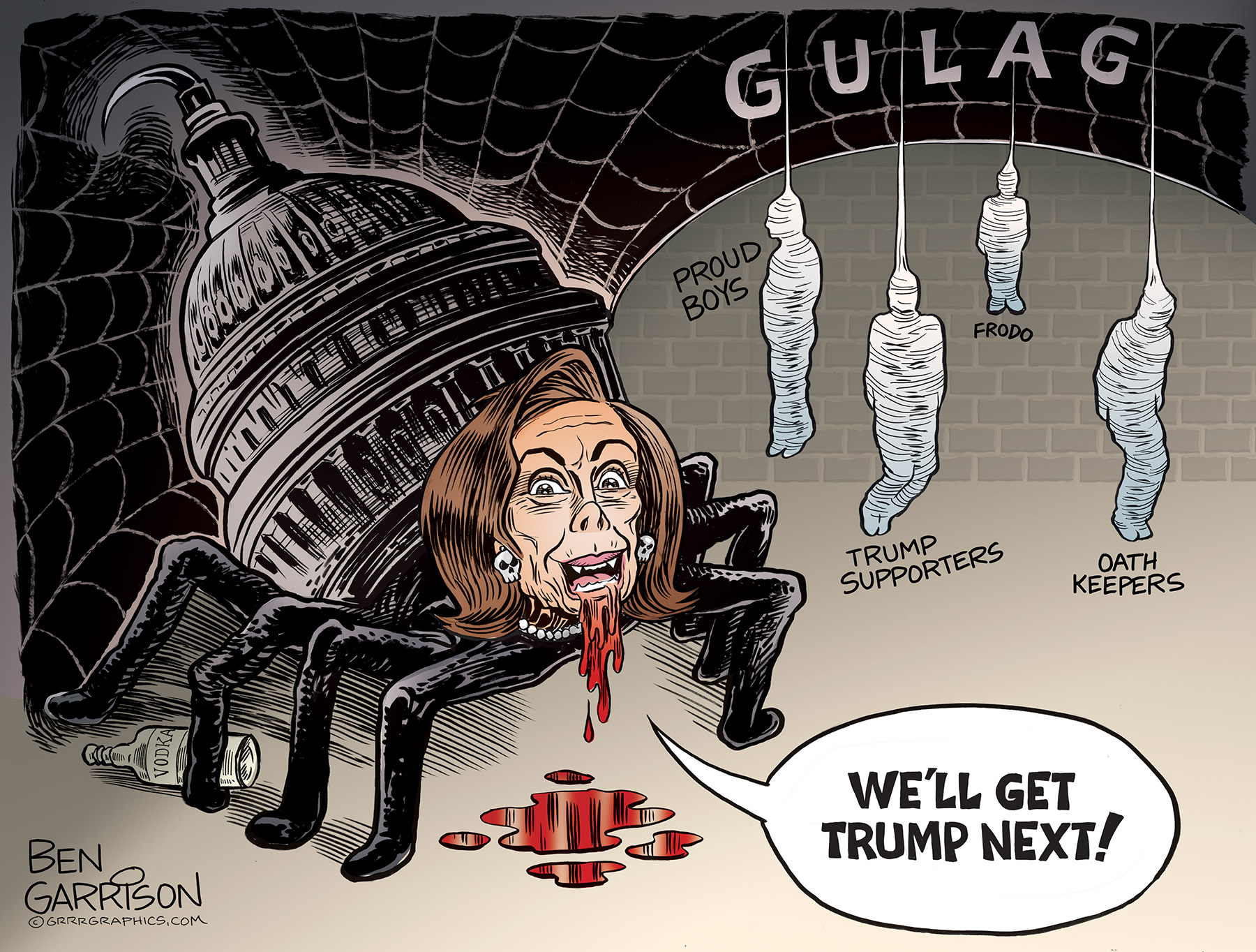 "Shelob" spins her web of lies
It was difficult for me to watch the carefully crafted circus known as Nancy Pelosi's select Committee for the January 6 protest. The slick production is nothing more than a third impeachment trial for President Trump–and he's not even in office. Yet that's the point of the trial—to keep Trump from winning office once again.
The devious spider known as Pelosi (aka 'Shelob') spun her trap for Trump's supporters. She refused to deploy extra security and instead used a corrupt security agency known as the FBI to make sure the protestors walked into the Capitol building. You can bet the committee won't mention Ray Epps, ostensibly a Trump supporter, who yelled out at those protesting a stolen election and encouraged them to go into the dome. Many other FBI agents were involved in the operation and set up the legal booby trap. Check out the excellent reporting done by 'Revolver:'
Epps wasn't arrested, but too many of those that he encouraged were. They were sent to a terrible prison in the nation's capitol where they have suffered cruel abuse. Nancy Pelosi likes it that way. She and her Democrats want full revenge not only on Trump, but on all of his supporters. They will soon be referring to the MAGA-minded as 'terrorists.'
Support ULTRA MAGA Cartoons with a One time donation! Click to Donate!
The truth is out there, but Pelosi's committee hearings doesn't care about that. They care about exacting political revenge.
— Ben Garrison
Cartoon available as a signed print- click to order
Follow @grrrgraphics on GAB,  TRUTHSOCIAL  PARLER, INSTAGRAM, TELEGRAM 
Historic ORIGINAL ART SOLD