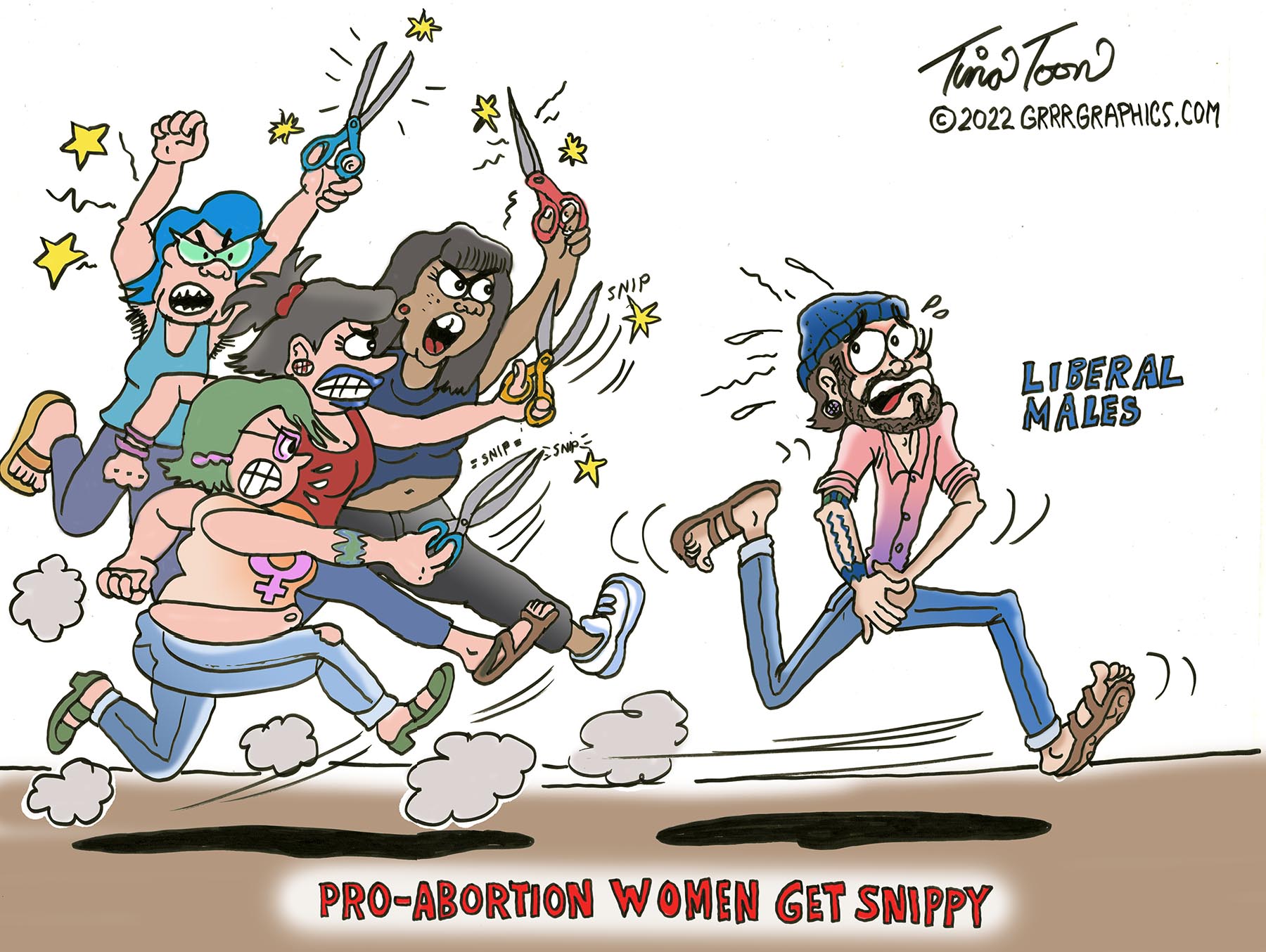 "Snip, snip here, snip, snip there and a couple of tra-la-las…"
The "ladies" are angry.  Radical left "people with a uterus" are upset that they can't get their abortions on demand.
The "ladies" want the "people with penises" to help with their inability to keep their legs closed by getting vasectomies.
This shows that "rare and safe" abortions were actually used as birth control all along. There are many options available for birth control today, which if used properly would prevent the need for a life taking abortion.
Support Tina's  Cartoons with a One time donation! Keep Cartoons Online Click to Donate!
As the left's "ladies" roar and reeee into the night about the loss of their abortion "rights," when will they finally realize that it's up to the states whether abortion is legal?  If the "ladies" live in a blue state such as California or New York, they can get their abortion up to the moment of birth on demand. If they live in a red state that has banned abortion, they can travel to blue states for a vacation of baby murder. Roe vs. Wade had a weak foundation and it was finally sent back to the states to decide on if it should be legal or not.
This was the correct decision.
What will the future hold?
If the radical left "ladies" continue to abort their offspring and the radical left "men" comply with the requests to get themselves "neutered" the future could be very bright indeed.
-Tina  
Cartoon available as a signed print, click to order
Follow @grrrgraphics on GAB,TRUTHSOCIAL PARLER, INSTAGRAM, TELEGRAM