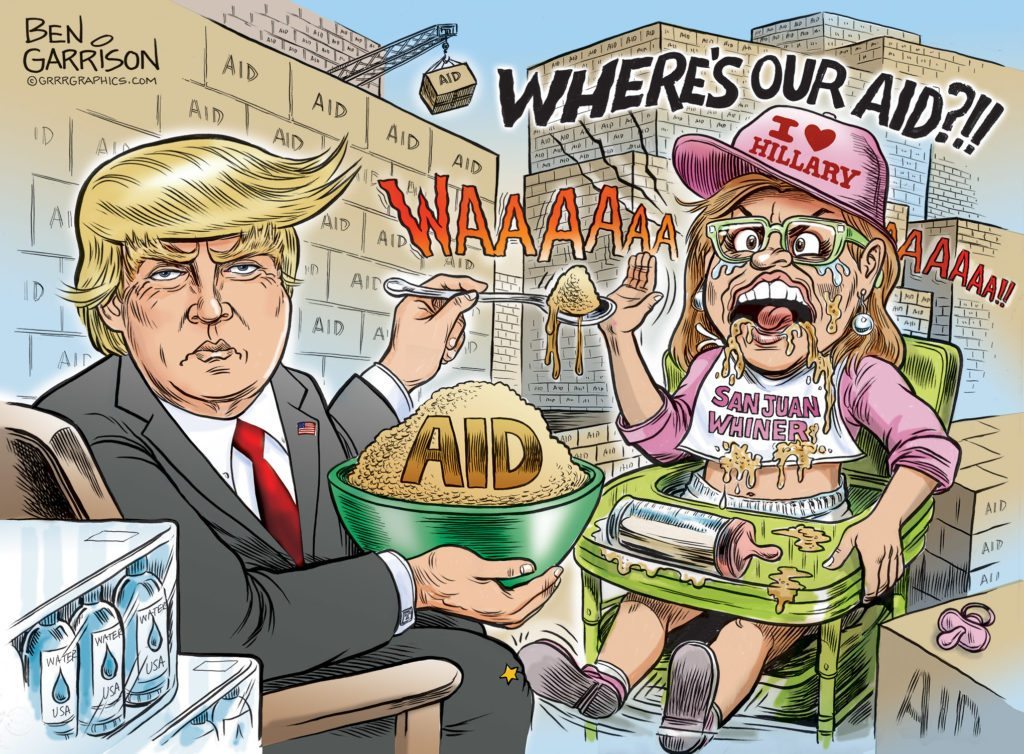 UPDATE: SEPT 13, 2018 
Fact Check: Trump is Right About Puerto Rico, Critics Manipulating Hurricane Maria Death 'Estimates'
June 2018 UPDATE:
San Juan Democrat Mayor Who Trashed Trump Now Under FBI Investigation over Distribution of Relief Supplies –Read more
Original Post.
San Juan Mayor Carmen Yulin Cruz accused Trump of 'poor leadership.' She complained about a lack of aid to her hurricane-swept Puerto Rico as she stood in front of palettes of aid.
Apparently she wants President Trump to deliver water bottles Puerto Ricans personally. Maybe he can spoon feed the mayor while he's there, too. The smoking gun is the fact that the Puerto Rican Truckers union is sabotaging the Hurricane Maria relief effort.
The Union is not allowing the truck drivers to move containers from the Port of San Juan and the US aid cannot reach the people. The problem is not Federal- it is local distribution.
The Hillary-supporting Cruz praised FEMA for their work just days before bashing the president. When it comes to Trump, she just couldn't resist resisting him. It's just another example of the Democrats and the legacy media attacking Trump no matter what he does.
ToonTroops Join us on Patron! Stand against the Censorship of dissenting voices!
Trump Derangement Syndrome continues to be an epidemic among the left.
—Ben Garrison
Ben Garrison Original Art now available to collectors, reserve your one of a kind Art now.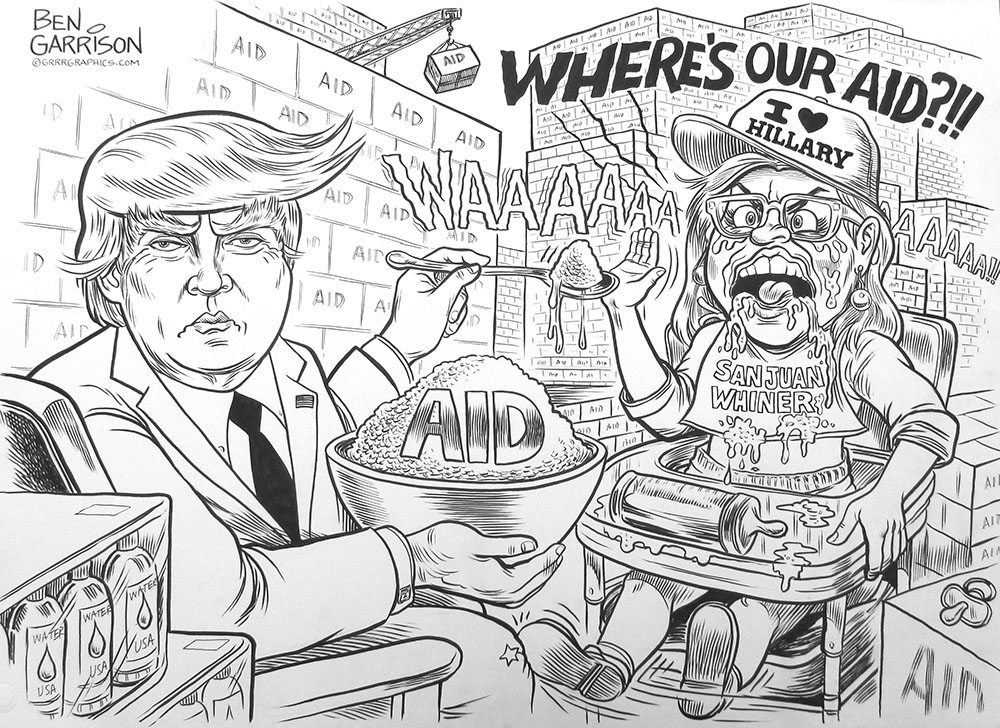 Each unique piece of Artwork captures a political moment in time. Will it become a historic moment? We can't say. Only history will tell. Will the market value soar over time?  We can't say. Only the capricious art market will tell.