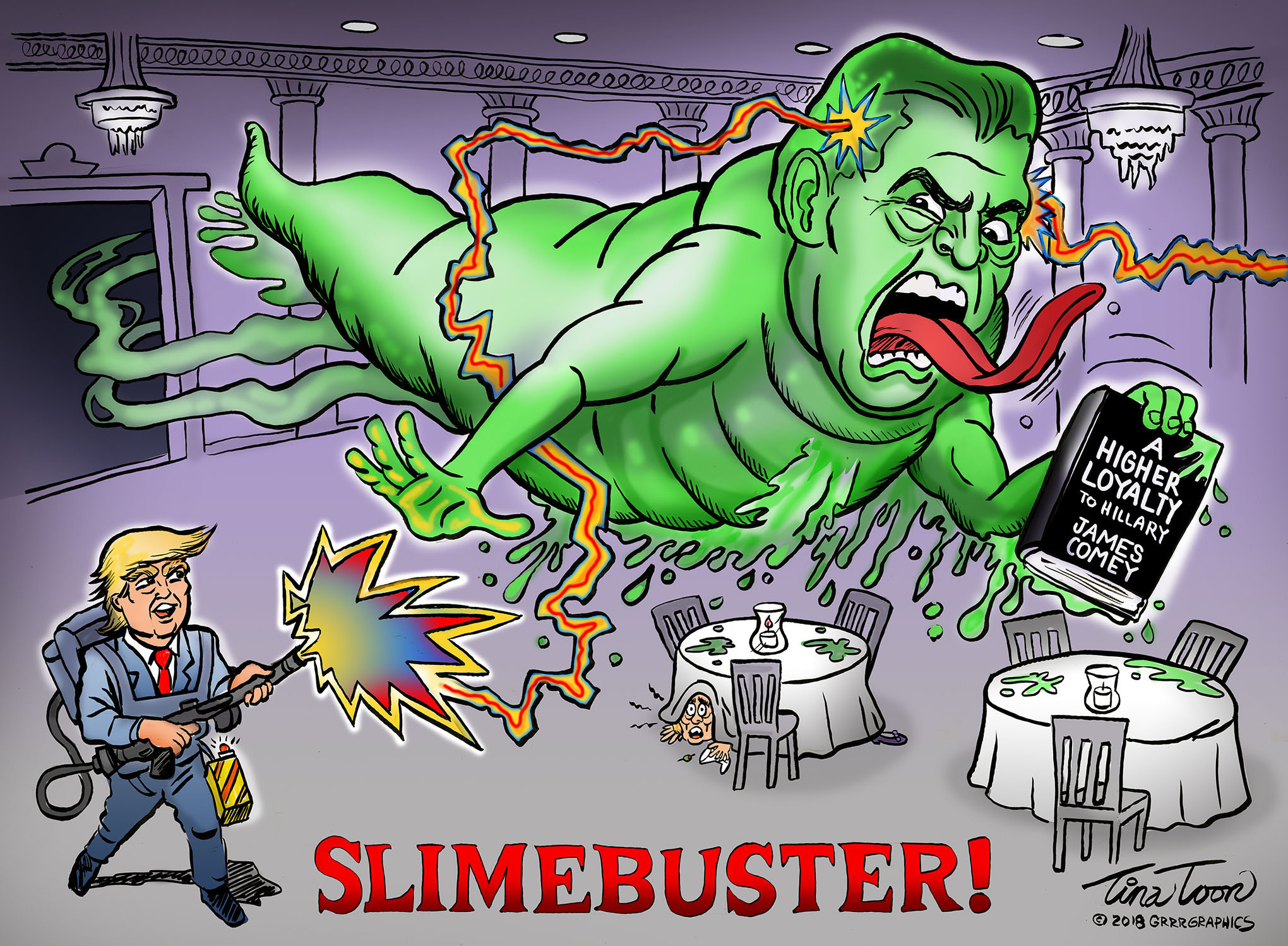 TINA TOON TUESDAY
How low can James "Slime-ball" Comey go?
In leaks from his new book, "A Higher Loyalty", he talks about how Trump's tie is too long, how his hands are small and that he is a big mean old poo poo head because Trump fired him. Comey is a disgrace. Yes, Comey does have a higher loyalty, to Hillary Clinton.
In fact, news came out that Comey began drafting a statement rejecting the idea of criminal charges against Democratic presidential candidate Hillary Clinton over her private email account two months before Clinton was even interviewed in the FBI probe. There's a shining example of Comey's "loyalty".
The President is right. Comey IS a slime-ball and a very slippery character- he should be in jail along with Hillary!
Cartoons that are Politically Incorrect? we got them! Support at Patreon
Stay Tooned for the next Tina Toon Tuesday!
Tina
http://grrrgraphics.com/shop/slimeball-comey-tina-print/