Mike Johnson of Louisiana Elected Speaker of the House
Cartoon published 10/26/2023
The House of Representatives has a new Speaker, thus ending the RINO circus of disarray that deprived Jim Jordan from the Speaker position. With a Trump endorsement in his pocket, Rep. Mike Johnson easily won the vote on Wednesday morning with an astonishing 220 votes—without a single GOP defector. That is something the House hasn't seen since 2011 when John Boehner was elected Speaker.
Will Mike Johnson be the conservative MAGA Speaker we all want and need? Let's see what the opposition is saying about him…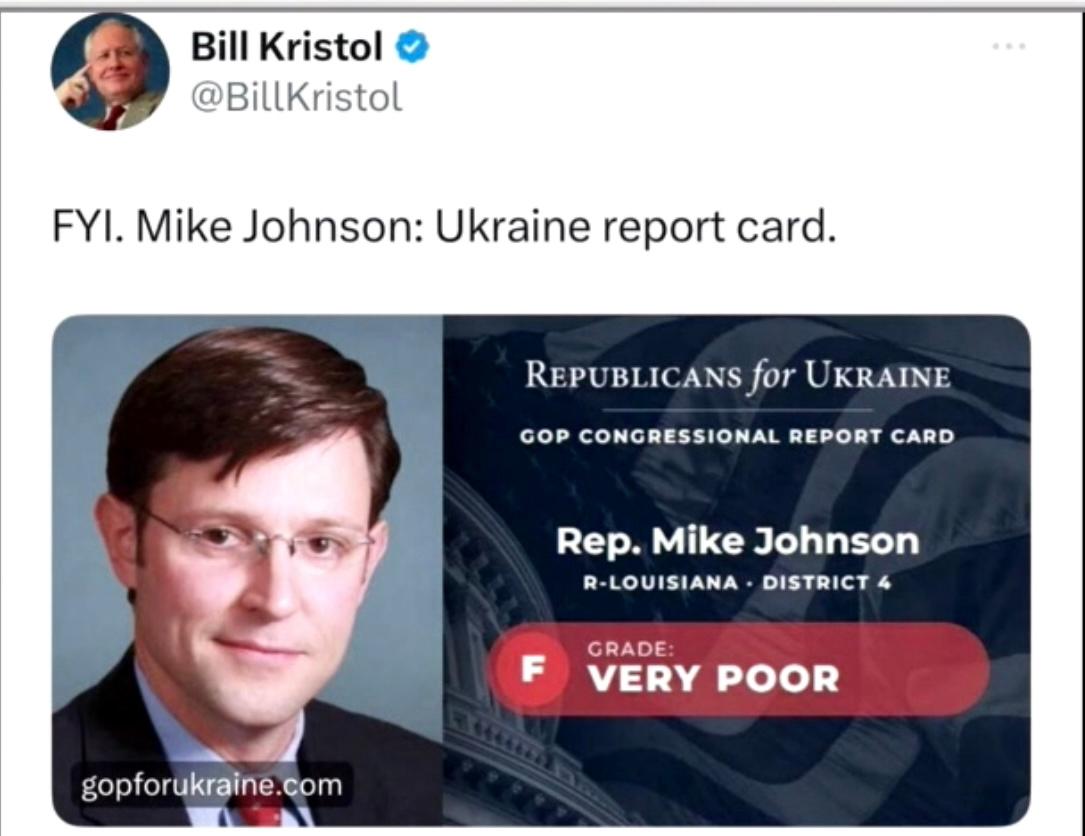 Hmmm, well that looks good!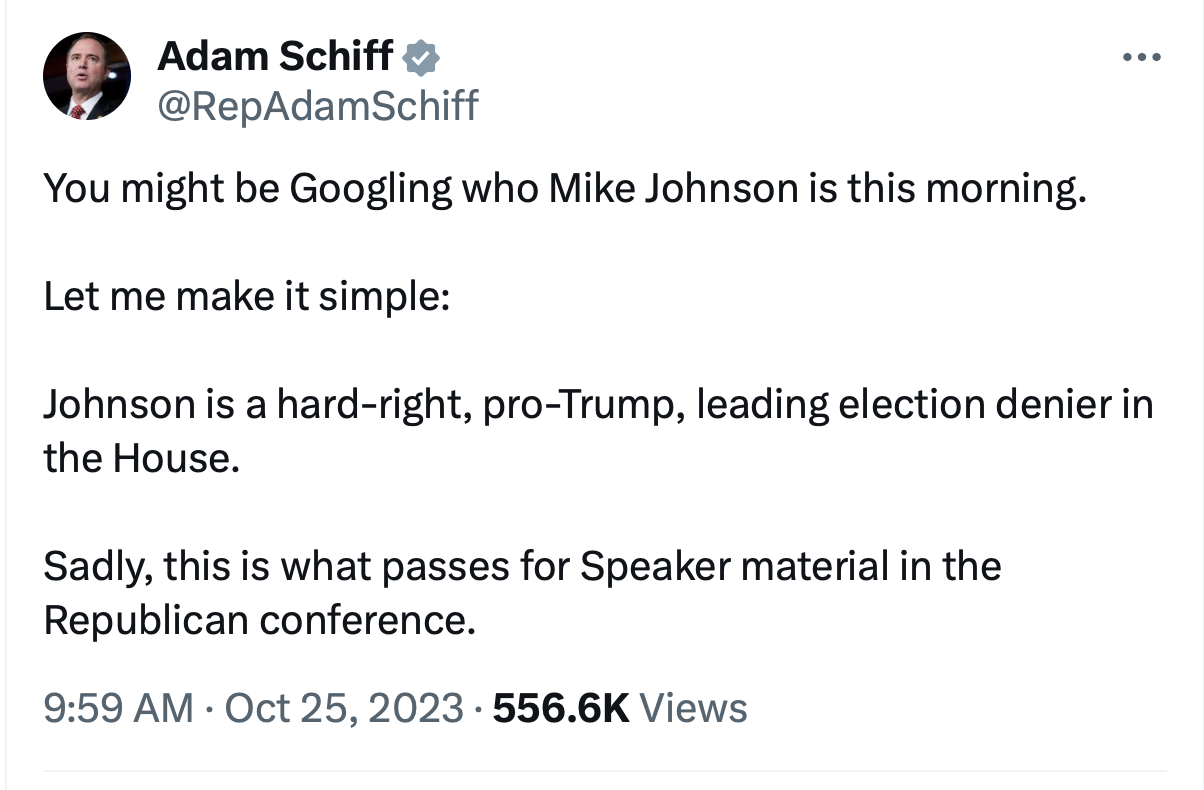 And that looks even better!
Mike Johnson has pledged to release the January 6th footage promptly, end the omnibus spending bills, and is hated by radical Demon-crat Rep. Adam Schiff.
Looks like we will finally have a GOP Speaker of the House that isn't bought off by the CCP and lobbyists.
We realize Johnson's task is not a simple one and it may require a superhuman effort. We wish the new Speaker godspeed and pray he does not fall to forces of the Uniparty Deep State Swamp.
Only time will tell…
—The GrrrTeam
Our original account on X has been restored! Follow @Grrrgraphics Ben Garrison cartoons on X (Twitter) Today! 
Buckle up!
Follow grrrgraphics on Twitter   GAB, TRUTH SOCIAL, INSTAGRAM, TELEGRAM
or join us at The Garrison!
Together we win!
Support us and score an incredible T Shirt/mug for all your red pilling needs.  More at the GrrrGraphics Collection