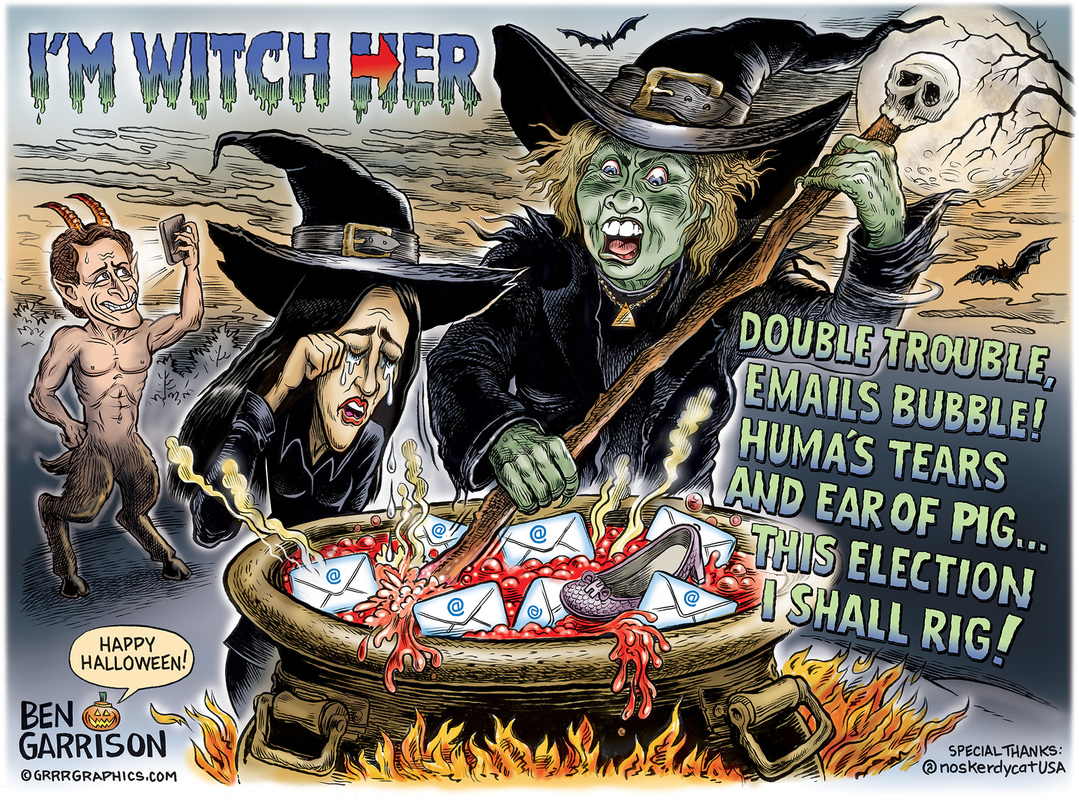 Thank you to all our Patreon members who submitted ideas. It was a tough decision because there were so many good entries! Tina and I decided on one that included the phrase "I'm Witch Her" — a play on Hillary's lame slogan, "I'm With Her."
I decided to make the cartoon extra scary for Halloween, but the prospect of a criminal in the White House truly IS scary. Trump should win in a landslide—especially considering the latest FBI investigation—this time also involving Hillary's aide Huma Abedin and her ex-husband, Anthony Weiner.
It's my feeling the only way Hillary can win is if she and her operatives try to rig the election. If the witch Hillary succeeds in corrupting the election itself, it would lead to a lot of anger and protests. Maybe even a revolution.

Crooked Hillary and Bill the rapist are double trouble.

—Ben Garrison
Four Ways to Support Ben Garrison Cartoons
You can become a monthly donor on Patreon for as little as a dollar a month!
https://www.patreon.com/grrrgraphics
Make a one time Pay Pal donation
https://www.paypal.me/GrrrGraphics