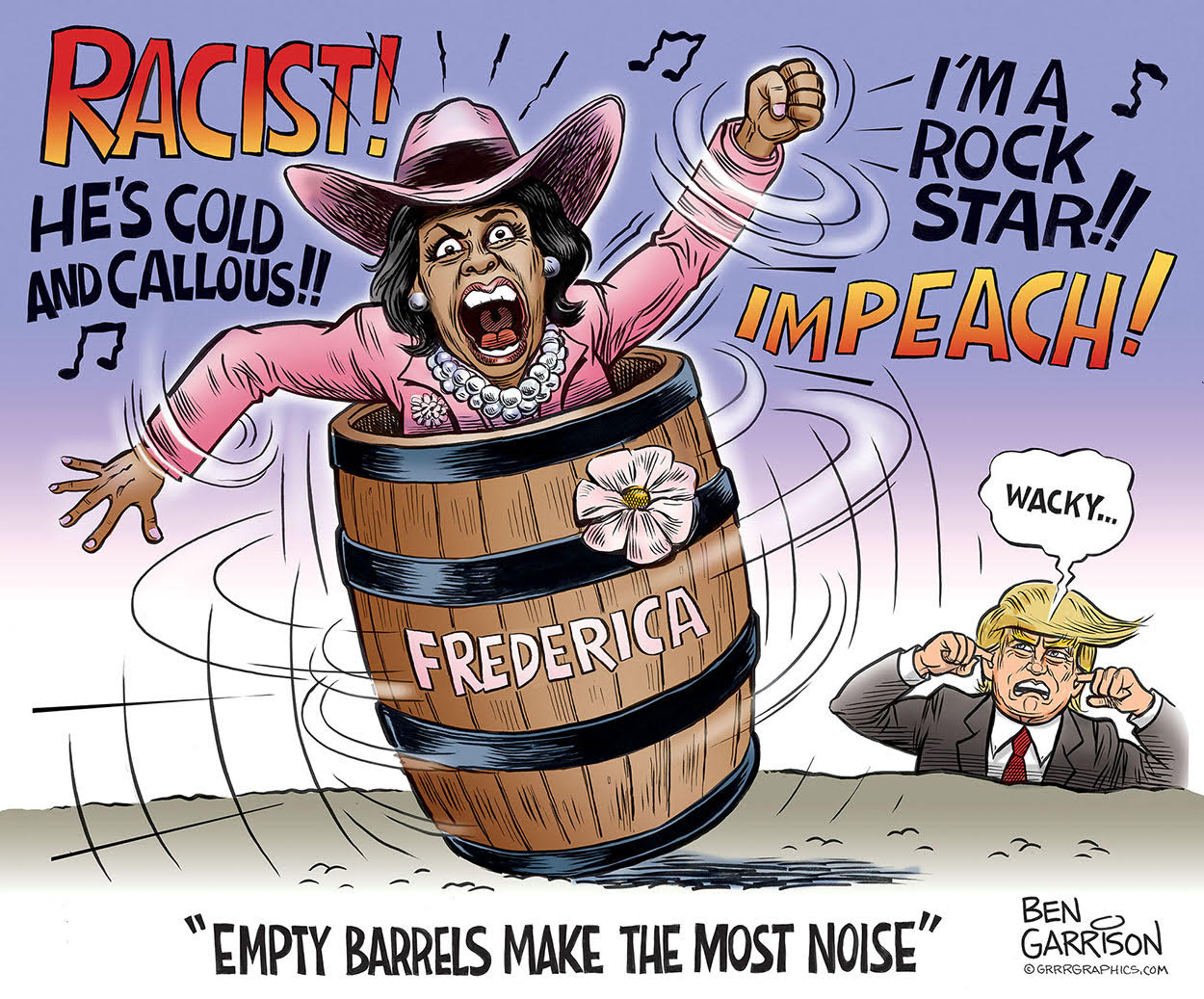 I can't imagine how difficult it must be for a president to call and give the nation's respects to a grieving family who lost a loved one in a military action.
Rep. Frederica Wilson, a Democrat from Florida, used the condolence call as another way to viciously attack President Trump. Not only was her loud complaint vulgar and tacky, Wilson then compounded the error by proclaiming herself as a 'rock star,' due to the attention she received.
Frederica is costumed in a "look at me" manner. She regularly appears in gaudy cowboy hats and loud rodeo outfits festooned with big flowers. She is all hat and NO cattle. Frederica Wilson represents one of the Nation's poorest and least educated districts. Florida District 24 ranks 408th poorest out of 435 districts on America. Frederica needs to focus on home instead of Trump.
It is said that empty barrels make the most noise and so I drew Frederica as such.
The Democrats like to twist whatever the president says in order to call him 'racist' and other disparaging words. They want him impeached. This time the noise seems designed to distract attention away from issues such as the Uranium One deal involving Hillary and Obama, who engaged in traitorous acts of bribery with Russia.
The Democrats are "sending in the Rodeo Clowns" to distract from what may turn out to be the biggest scandal in American Political history.
-Ben Garrison
Cartoon Print