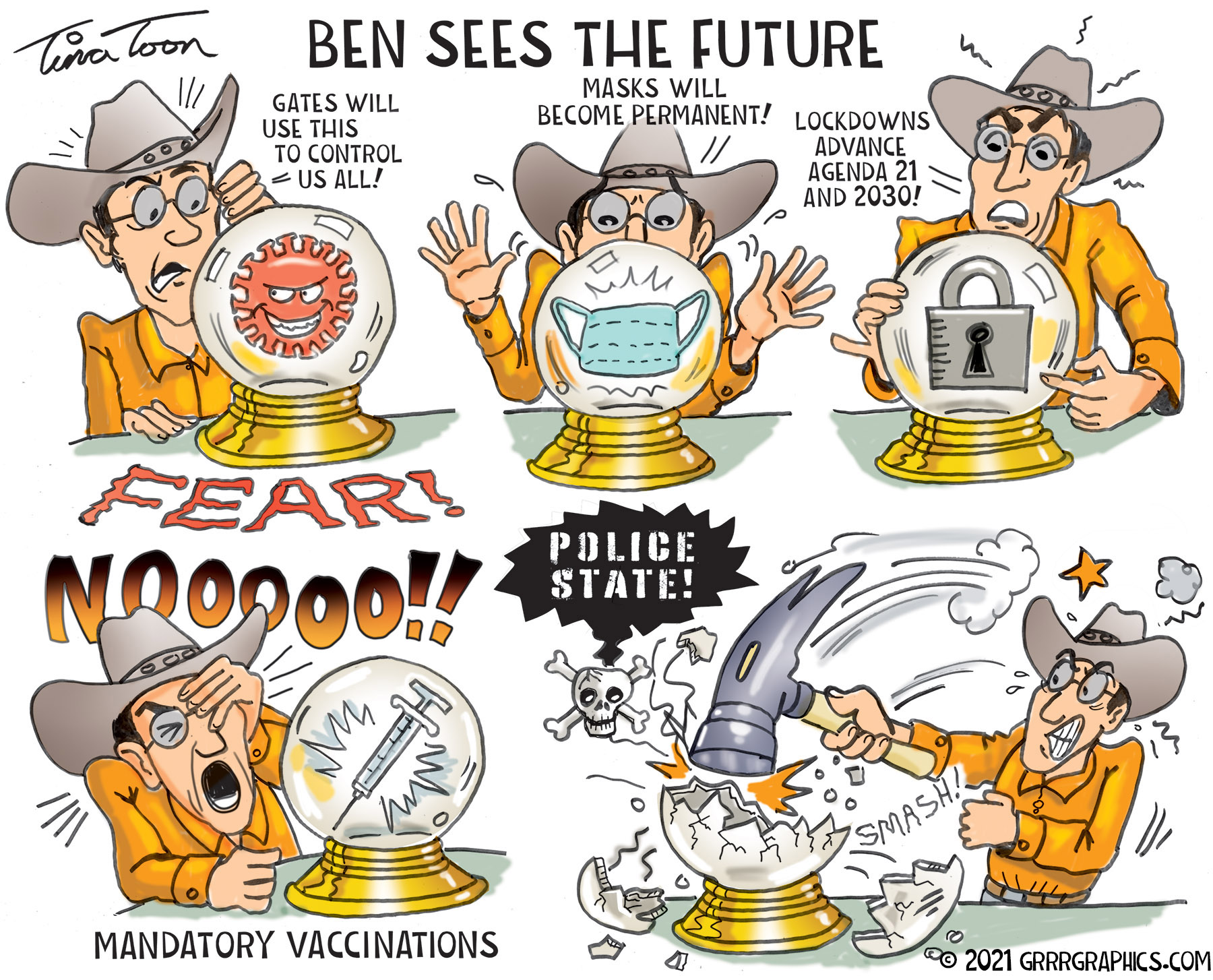 Breaking the Crystal Ball
When the virus plandemic began to unfold, I heard Ben make several predictions that came true. He knew the virus would be used to hurt Trump's reelection, but he didn't know that the Democrats would use it to leverage mail-in ballot fraud that allowed the unpopular Biden to steal the presidency outright.
I do remember Ben railing against mask wearing. He predicted that they'd become permanent and they have been for nearly a year now. They're still being over-worn even though many governors have dropped their mandates—which weren't even law in the first place. Governors can't make laws, but if corporations enforce the mandates then that's that.
Had Enough? Are you ready to take a stand for America? Support Patriots who fight for you and AMERICA First!  Make a difference and get involved, time is running out! If you would like to make a donation to keep our America First cartoons online click here! It's Now or Never! Don't let the cancel culture win!
The most ominous thing that Ben fretted about were the dangerous vaccines. He knew they were coming and he saw that they would become mandatory. He knew that Bill Gates would use them as a means of control through tracking and eventually they'd be used to depopulate the Earth. We've seen too many people eagerly line up to take the jabs even though the evidence of them causing injury and death have been overwhelming. Too many people have received the vaccine and then dropped dead within weeks.
Help us fight for America, Our most popular prints on sale for a limited time. Your purchase keeps our cartoons online click now to order your historic signed Ben Garrison print   USE CODE 2021 AND SAVE 21% In 2021
Ben has assembled a collection of his ant-medical tyranny cartoons drawn over the past 10 years. I have a few cartoons in the book myself. Most were drawn during the last year. The book will come out later this month and we hope you consider purchasing it to help our cause at GrrrGraphics. We hope the book will be widely seen in order to help raise awareness of how the virus has been used to strip us of our liberties.
—Tina
JUST RELEASED "MAKE AMERICA WELL AGAIN" BEN GARRISON'S NEW CARTOON BOOK!
AVAILABLE FOR PREORDER TODAY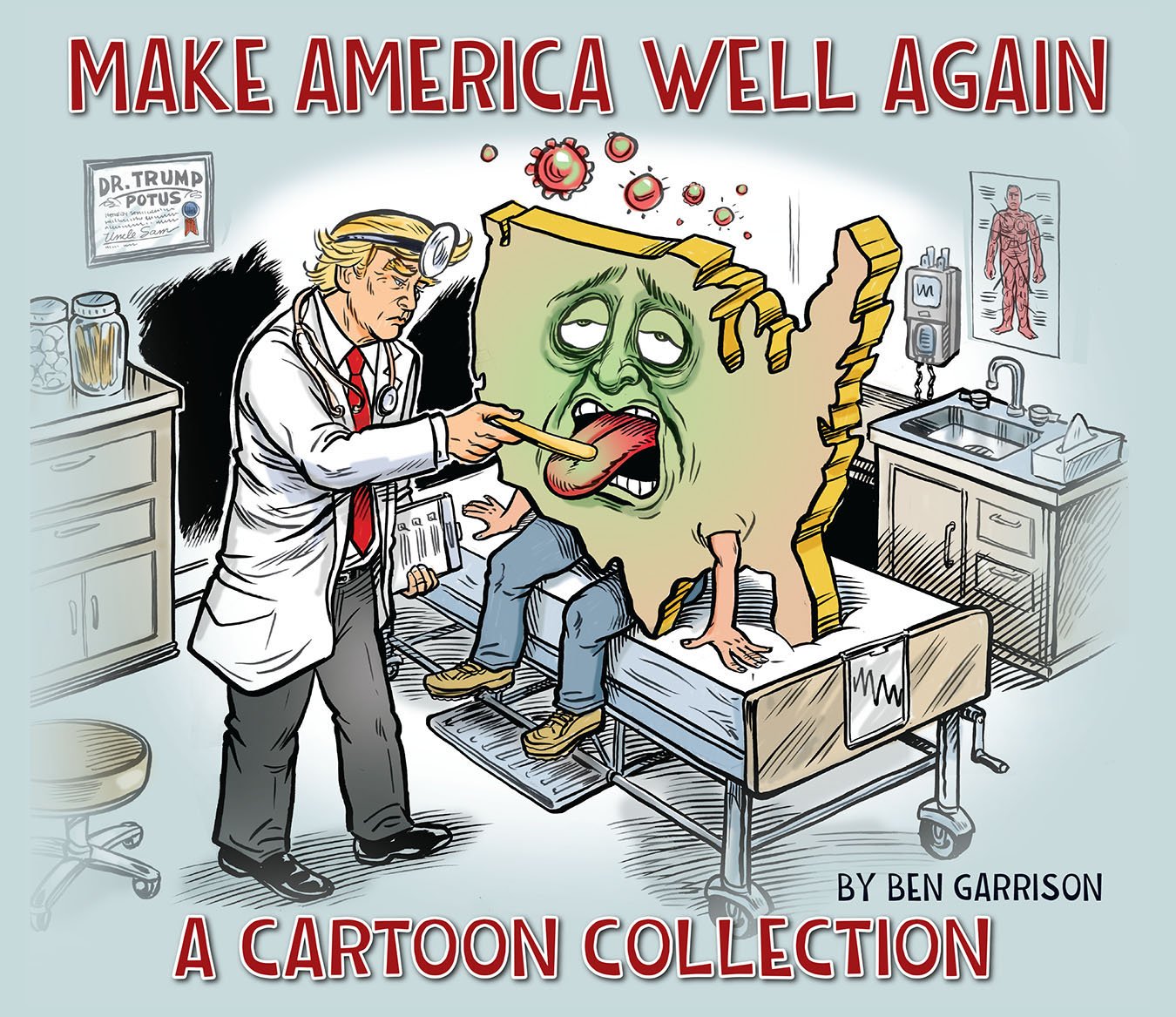 [DISPLAY_ULTIMATE_PLUS]
Note: We are an Amazon Associate. Your purchases on Amazon via our links will support Ben and Tina's cartoons- At no extra cost to you! Please click and send some love! 
Amazon Home Page