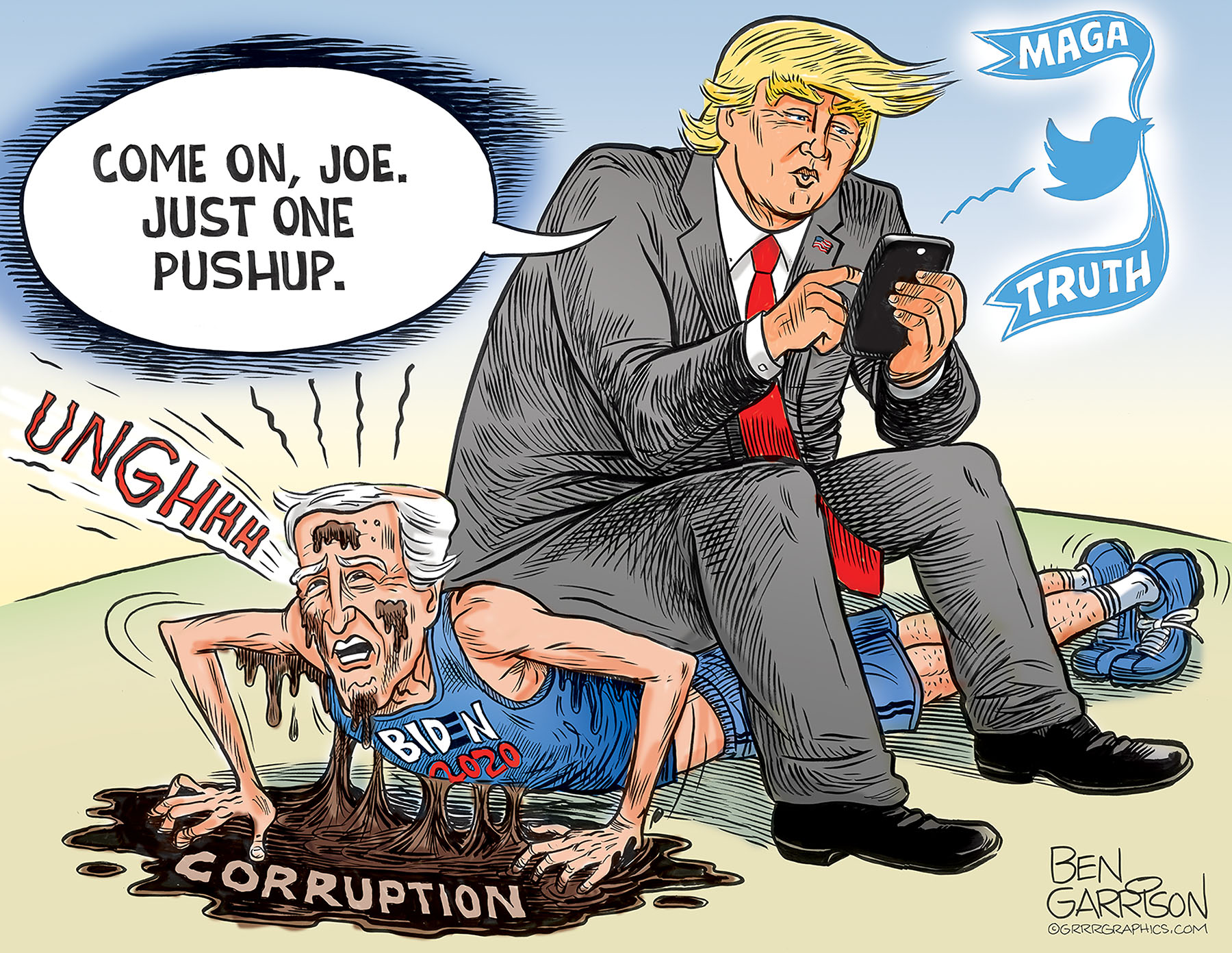 Biden's Pushup Challenge
Rudy Giuliani went to Ukraine and reported back to the president. He has plenty of evidence in hand, and it's obvious to anyone with a brain—Creepy Joe Biden is corrupt to the marrow.
Biden's son, Hunter, landed a $50,000 per month position with Barisma, a corrupt Ukrainian gas company. Even though Hunter's experience amounts to nothing more than sniffing cocaine and impregnating stripper club girls, he was appointed to the board of a company to which had zero experience.
It's graft, folks. You know it, I know it, Trump knows it, and soon everyone will know it. It's why the Democrats want to impeach Trump. They know it runs deeper than Biden. Too many Democrats dipped into the corruption trough made possible under Obama. The Democrats are rotten to the core, and that's why the impeachment procedure is happening. It's their last, dying gasp to stop people from seeing just how swampily rotten they truly are.
—Ben Garrison
AN AUTHENTIC BEN GARRISON ORIGINAL CARTOON.  "TRUMP AND BIDEN PUSH UPS"
Invest in a piece of history from Ben Garrison, a world-renowned political cartoonist, by owning this once in a lifetime collectors item depicting American history. 
Click to view original cartoon!