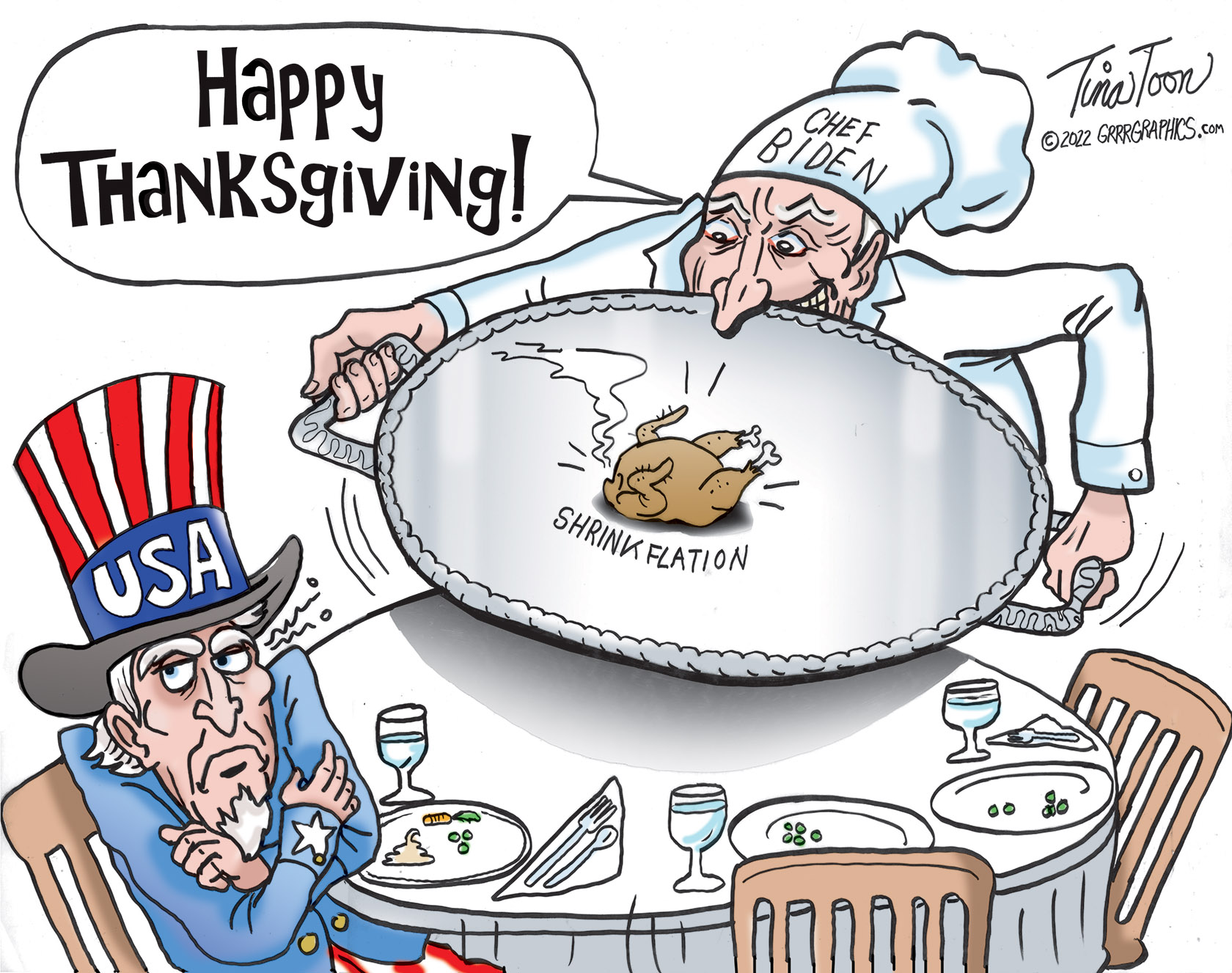 Happy Thanksgiving America!
Joe Biden is serving up a Thanksgiving Dinner that for which America has no appetite.
Biden's "build back better" plans have not built anything back and nothing is better. Your turkey dinner, (if you can afford a turkey) will cost you 20% more then last year. Many Americans are cutting back on their Thanksgiving dinners because of inflation. Shrinkflation is widespread in the grocery stores as items "shrink." You're getting a lesser amount, but you still pay the same price.
You may say Americans voted for this, a Joe Biden economy, by means of re-electing Democrats. 
Support MEGA MAGA cartoons with a monthly donation at Subscribestar in one easy click!
Yes, the brainwashed cult members on the left will still vote Democrat no matter what. Even a vegetable can be elected if it has a "D" next to its name. (Note to self, good idea for a Senator Fetterman cartoon.)
Something to mention to your Democrat-voting relatives as they gather around the dinner table this year: According to a poll conducted by Personal Capital, 1 in 4 Americans are skipping Thanksgiving this year to save money. 1 in 3 Americans are hosting smaller Thanksgiving dinners and nearly 90% are cutting out at least one dish to save money.
Then you might casually mention that the Bidens are spending Thanksgiving at a 30 million dollar Nantucket beachfront estate. Yes they will be enjoying the finest foods and the abundance of a Thanksgiving feast while some Americans are opting for pizza instead of turkey.
Below: The Biden Thanksgiving hideaway owned by billionaire businessman David Rubenstein.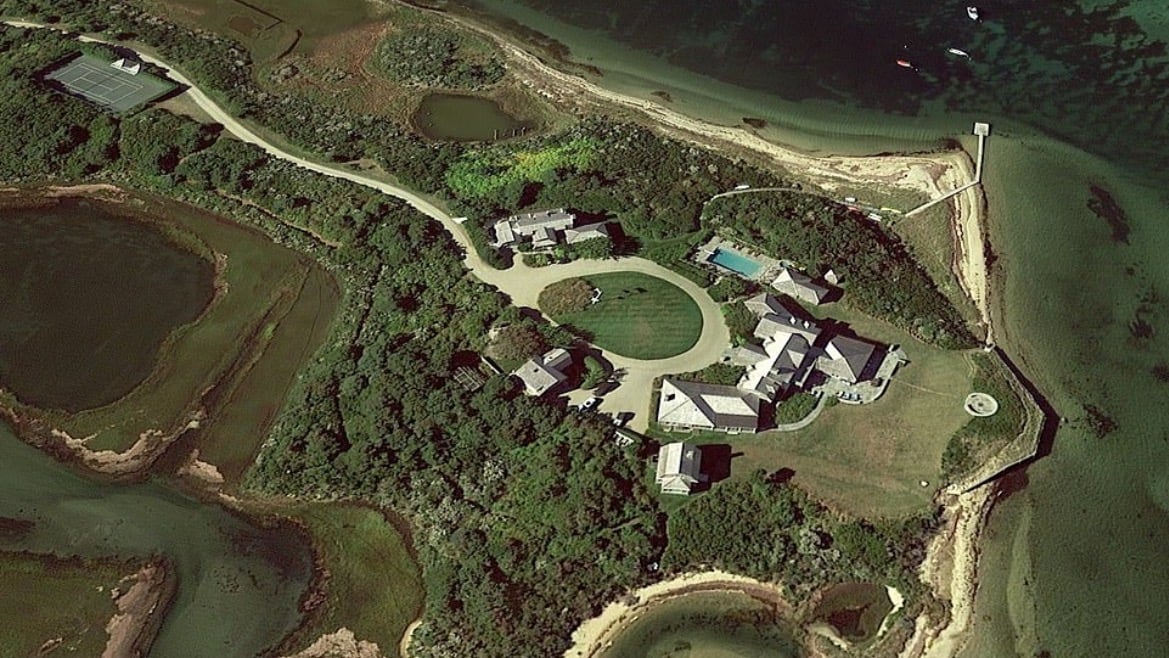 Happy Thanksgiving to everyone except the Bidens.
Thanks for nothing Joe.
—GrrrTeam
Follow @grrrgraphics on GAB, TRUTH SOCIAL, PARLER, INSTAGRAM, TELEGRAM 
or join us at The Garrison!
2023 Cartoon Calendars! Signed by Ben and Tina- The first batch is SOLD OUT! We are ordering more and they will arrive early December. Don't miss out and order your Ben Garrison Cartoon Calendar today!